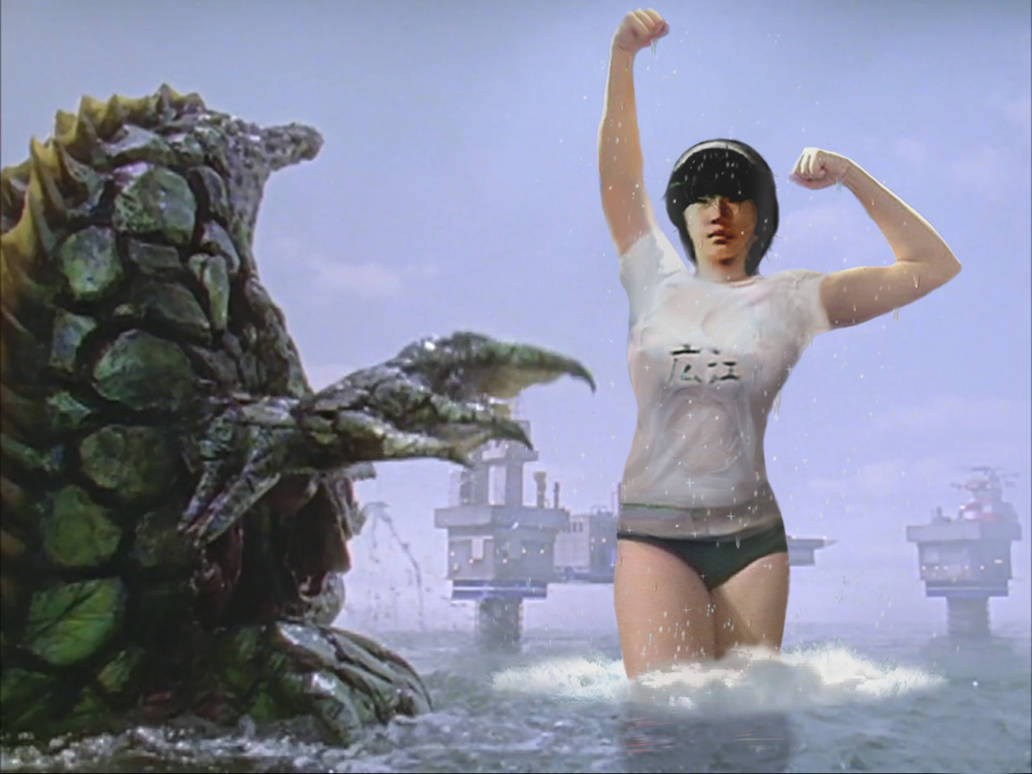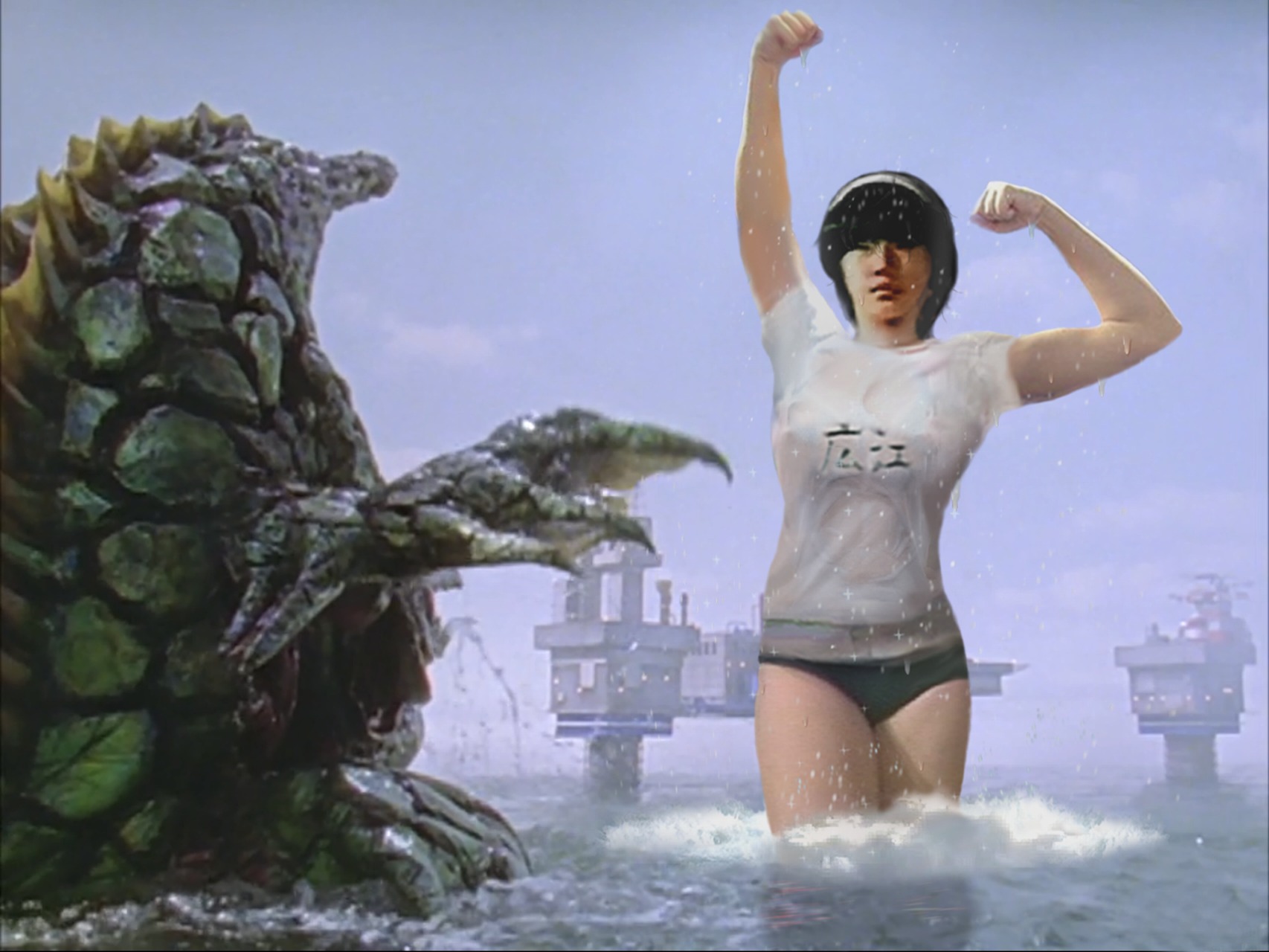 Watch
Deep sea monster Leilons appeared in the ocean, just in front of an oil plant.

"SHUWATCH!"

Hiroe transformed into Ultrawoman H to intercept Leilons!

Leilons: ultra.wikia.com/wiki/Leilons

Very nice. Ultrawoman H looks very sexy standing there thigh-deep in the sea... her legs are so impressively thick, strong, and very sexy. Love her powerful pose as well and how she shows off her muscle tone to the creature. Love how her short shorts show off her sexy legs, and love the transparency of her sea-drenched t-shirt.

What would add drama to this scene is if the very oil platforms she's trying to protect had been leaking thick oil into the seabed mud she's standing upon and forming a muddy tar pit, into which she gets stuck and slowly sinks to her doom, leaving her and the oil platforms at the mercy of the creature.

Thanks for sharing!
Reply

Thank you for comments!
I'm sorry for replying late.

Your comments always encourage me, also helpful for me to
create next pic of UWH.
Reply

Looking very good, nice water effects and I like the blurred oil plants

Reply

Thank you my friend

I am encouraged so much

Reply

You're very welcome pal

Reply

Reply

It's good that UWH is there to protect the oil rigs from the deep sea monster. Now can she jump over to my side of the world and thwart the monster hurricane, Florence?
Reply

Thank you mrhungry.

This year Japan was hit by many typhoons, seriously damaged.
So please take care, I wish UWH will help you avoiding Florence!
Reply

Reply

Amazing scene! love how she appears before Leilons!
Reply