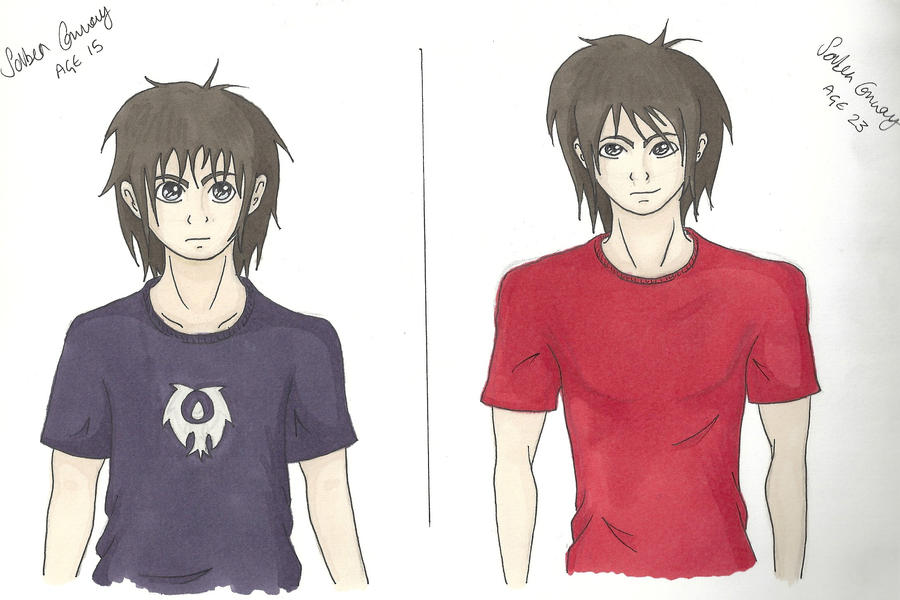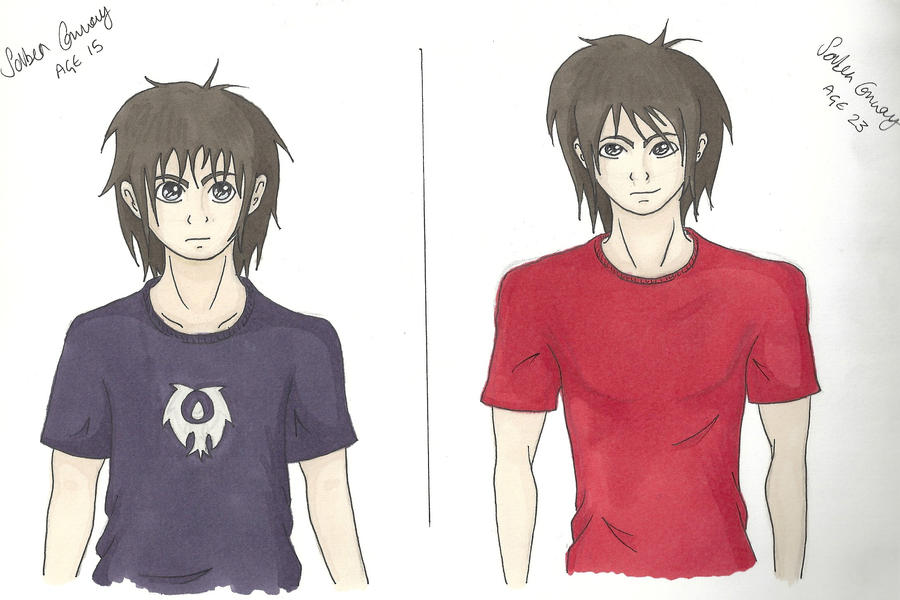 Watch
Saben, at ages 15 and 23. As you can see, he starts out a childish, slightly chubby idiot, and ends up a thin, muscled, cocky idiot. Life on the streets changed him.
Saben @ me, and as usual coloured with promarkers.

and i know his shoulders are MASSIVE on the second picture. shhhh.