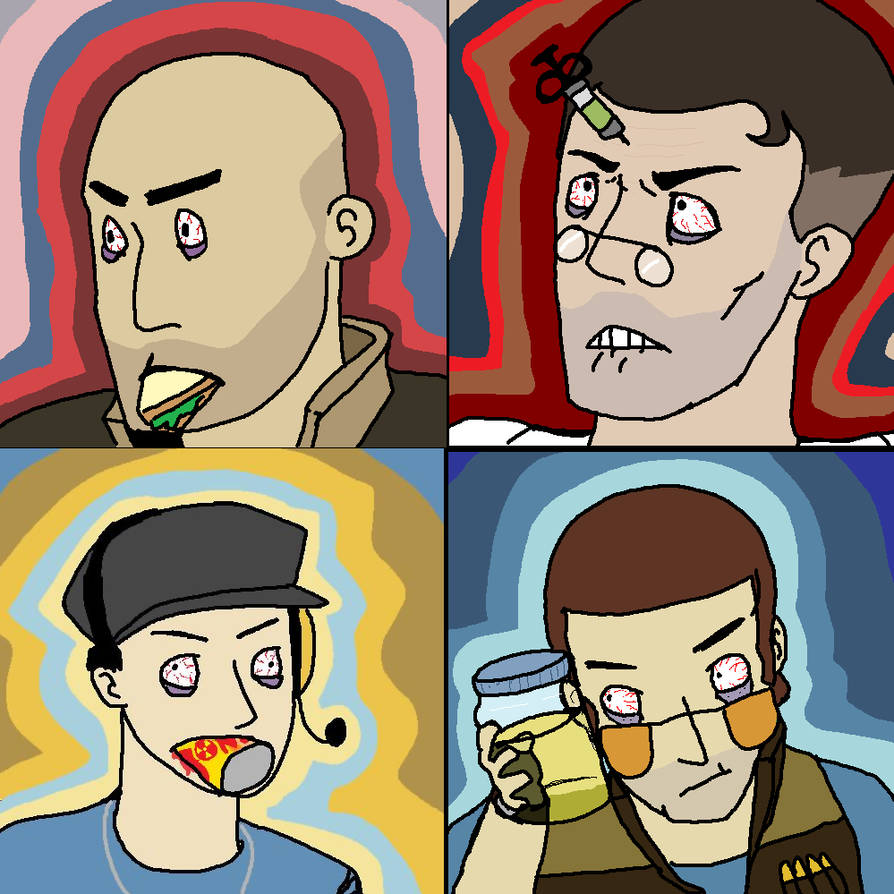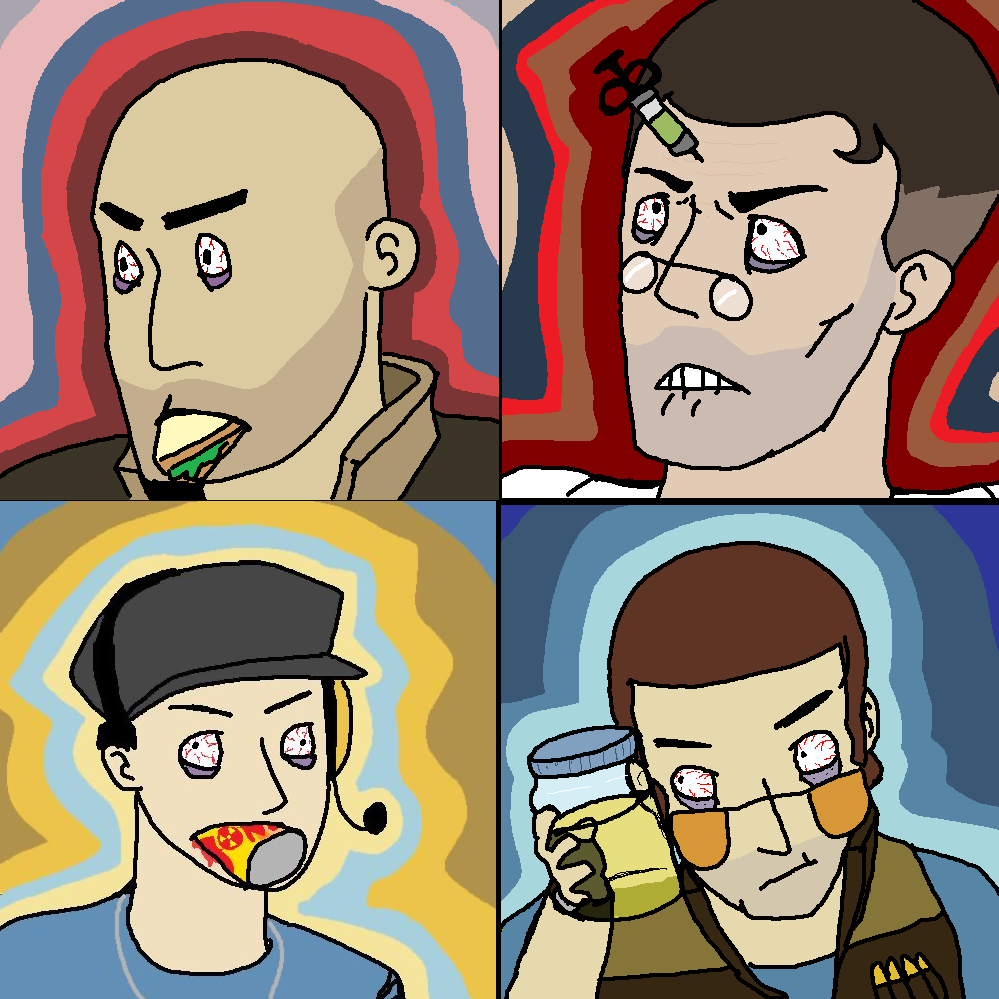 Watch
I haven't posted anything in awhile.
I've been drawing though.

-edit-
There was a caption that goes with the Sniper image
"What was that piss jar?...Soak them all? Good idea mate!"


Heavy, Medic, Scout, Sniper - Valve

Sniper: What's that Jarate? He looks better with a bullet in his skull? Well, if you say so...
Reply

lol medic is like FFFFFFFFFF
Reply

haha oh wow, these are beautiful.
Reply

Reply

And drugs are bad, and if you do drugs then you are bad.

Thanks for faving c:
Reply

You should draw all of the classes like this and make them into custom HUDS.

It would be amazing.
Reply

I was planning to eventually, thought someone already drew the Spy and Pyro. It has also been suggested that they be sprays
Reply