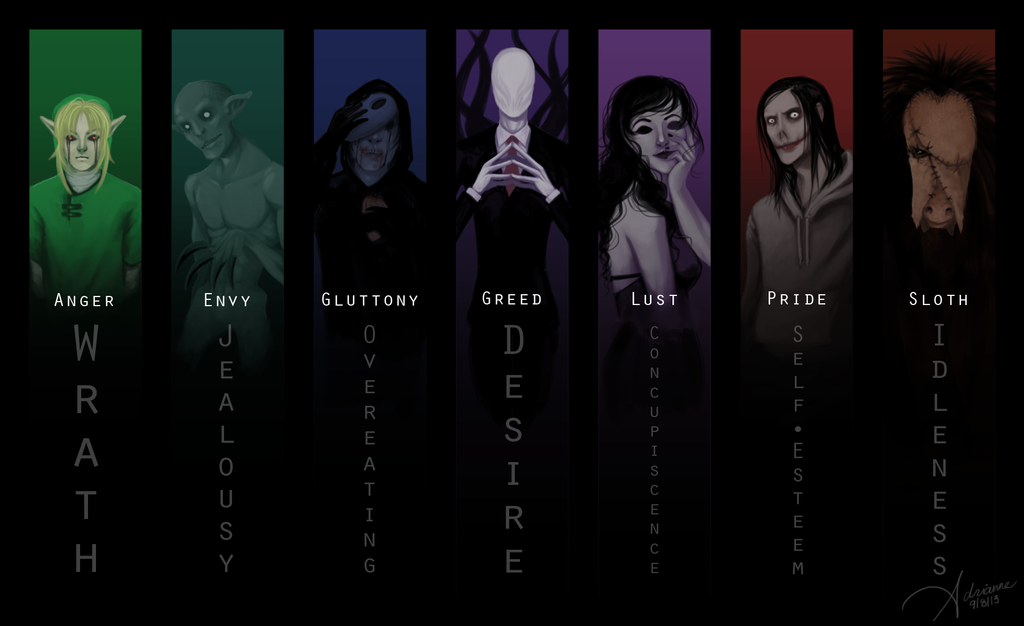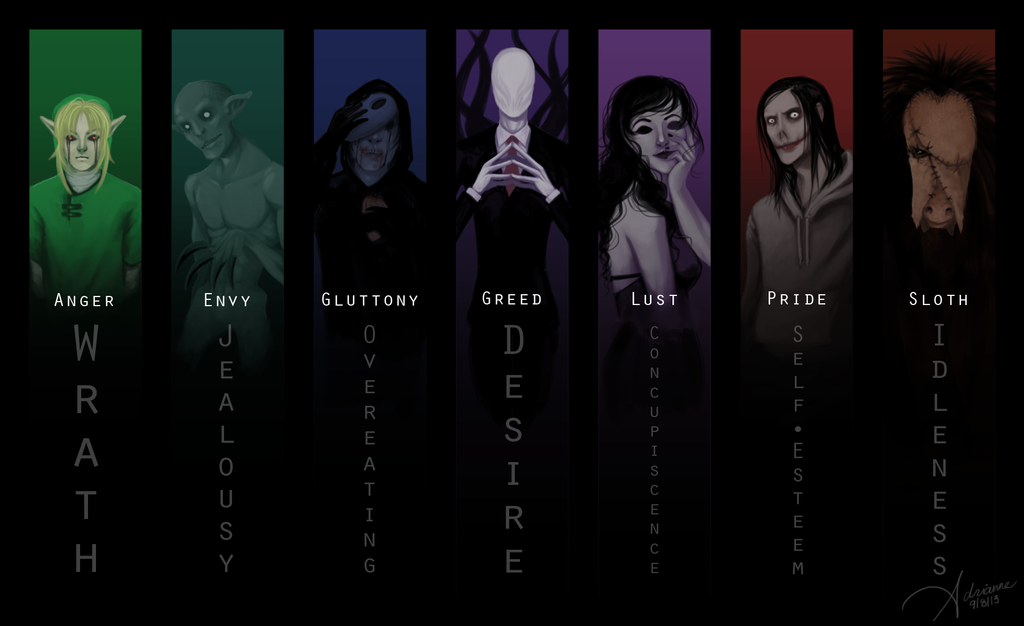 Same crime
Different Sins

I made this as a wallpaper... I don't know why but I love making wallpapers.

Ben as Anger: I thought that it would be a good idea that Ben should represent anger because he has the "power" to burn things.
Rake as Envy: This one is hard to think of because I couldn't find any creepypasta character that would fit in.
Eyeless Jack as Gluttony: This one is self-explanatory. Jack has a craving for kidneys.
Slenderman as Greed: $20? nah...Slenderman can't fuck to produce children that's why he steals them.that's just so wrong of how I worded it
Jane as Lust: There is one scene when she dressed up as a hooker in Jeff v Jane story. I see Jane as this lustful character, judging of how she appeared in Jane the killer: the real story.
Jeff as Pride: I see this guy as an egotistic person. The "unstoppable", "almighty", etc. He is very iconic. Well known son of a b!tch
Seedeater as Sloth: I see him as a lazy creature. I don't know why.

IF YOU ARE GOING TO POST THIS ON ANY SITE I RECOMMEND YOU TO GIVE ME CREDIT FOR THE ARTWORK,

all the creepypasta characters © creepypasta
slenderman © victor surge
art © me
The owner of this deviation has disabled comments.