Journal Entry:
Sun Apr 12, 2009, 4:04 PM

Portfolio ::::: Agent ::::: Store::::: Blog ::::: Livejournal ::::: Fanfiction


I did a number of illustrations for "Beyond Heaving Bosoms: The Smart Bitches' Guide to Romance Novels" by Sarah Wendell and Candy Tan, and they were just interviewed on NPR's "All Things Considered." You can hear their interview here. www.npr.org/templates/story/st… You can also see my illustration on NPR.org!

Here's Mavis, the stereotypical romance novel reader, as described by Sarah and Candy: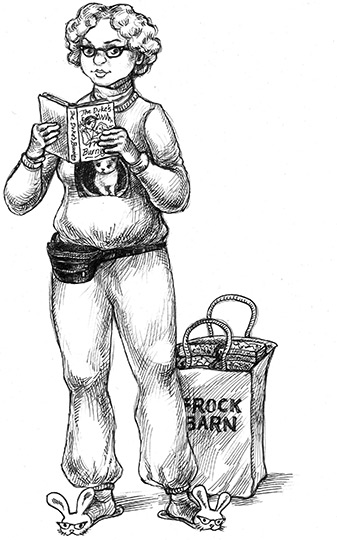 "Beyond Heaving Bosoms" is available to buy now. www.smartbitchestrashybooks.co… It's a hilarious book with lots of great illustrations, by me and Carol Main. Check it out!
(I cross-posted this to my blog, which I'm finally doing something with, huzzah!
www.joannerenaud.com/blog/
)

Watch