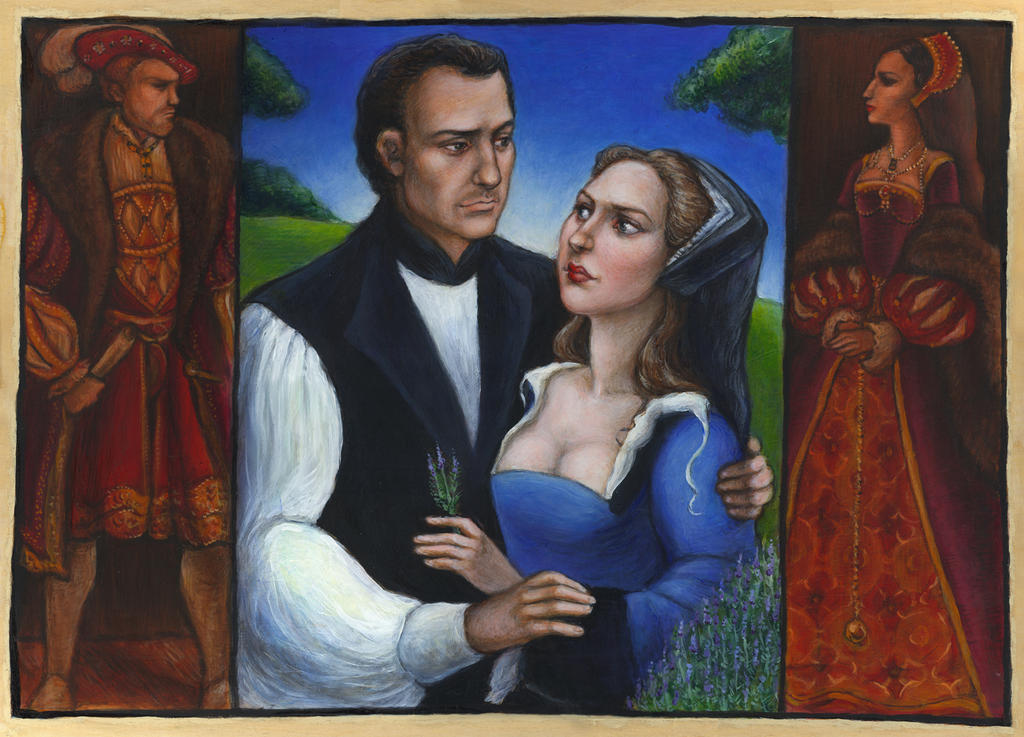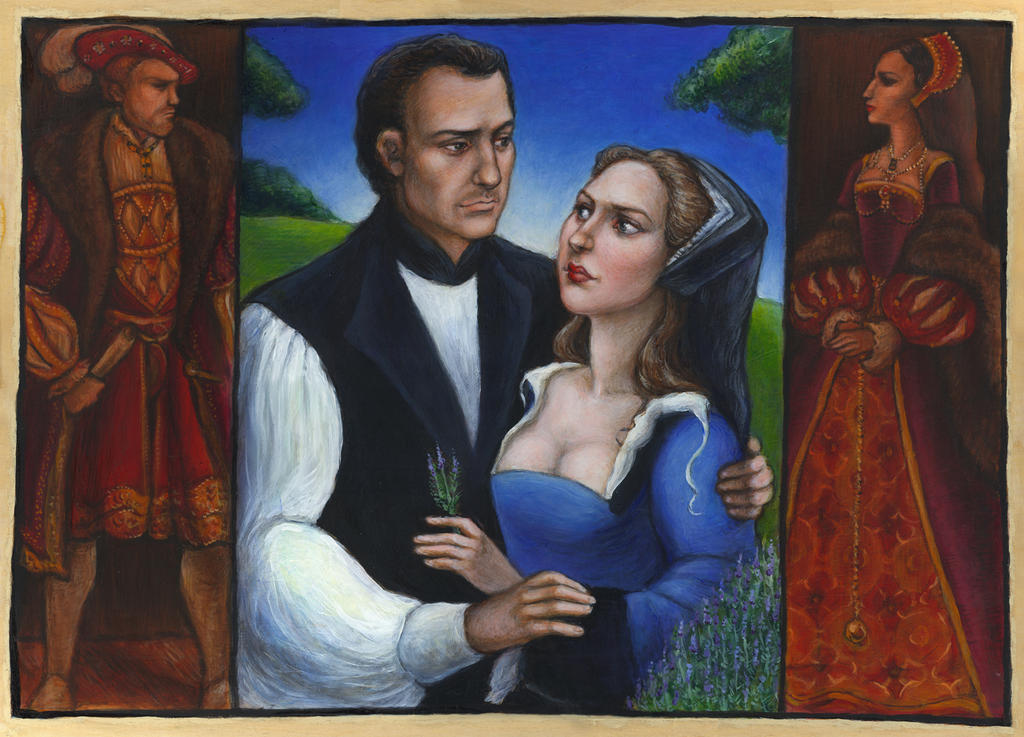 Watch
I'm very proud of this private commission I finished at the end of 2014. It features Thomas Cranmer and his wife Margaret (a German lady whom he married secretly), flanked by his patrons Henry VIII and Anne Boleyn.
The size is 18 x 24; the medium is acrylic on wood. I used Old Holland acrylic, which is some of the best paint I've ever worked with. The vibrancy and richness of the pigment is really amazing.

Mrs Cranmer is clearly far more disconcerted by His Majesty at her husband's shoulder than the latter is by Mistress Anne's presence at Mistress Margaret's back ... (the old rascal!).
By the way, please accept my compliments on your continuing Good Work; please pardon my delusions of Humour.

Reply

LOL yes! And thanks.

Reply

Cranmer took great risk getting married as a member of the clergy and it's a shame that his end was so tragic. This is so stunning <3
Reply

I love it. I like how it looks like Margaret is giving Henry the stink eye.
Reply

Oooh, gorgeous! Those super-saturated colours in the background are so suitable for the era, and the expressions are wonderful!
Reply

Wow, I love it! Thomas & Margaret's pose reminds me of a Golden-Age Hollywood movie... Thomas' expression is that of the typical movie gallant!

I love Margaret's hood by the way, I really like seing these "transitional" hoods in paintings (not everything was about French & Gable hoods!). I like Henry & Anne, and how you draw the Tudor people in your works here in DeviantArt.

Reply