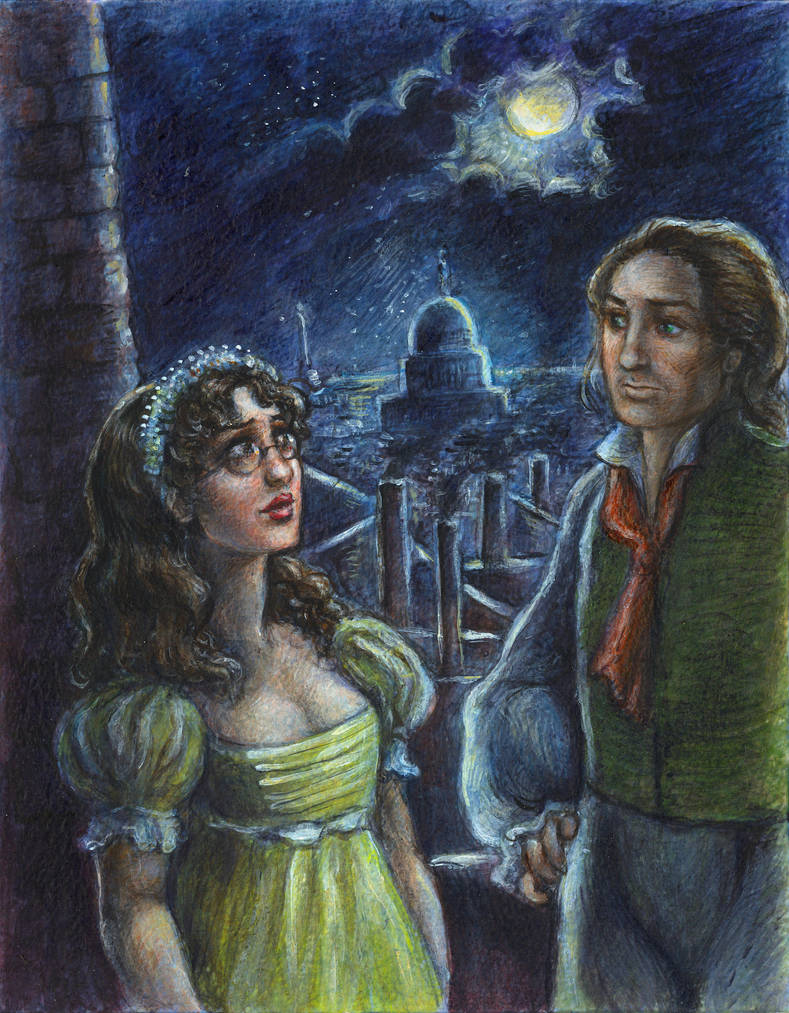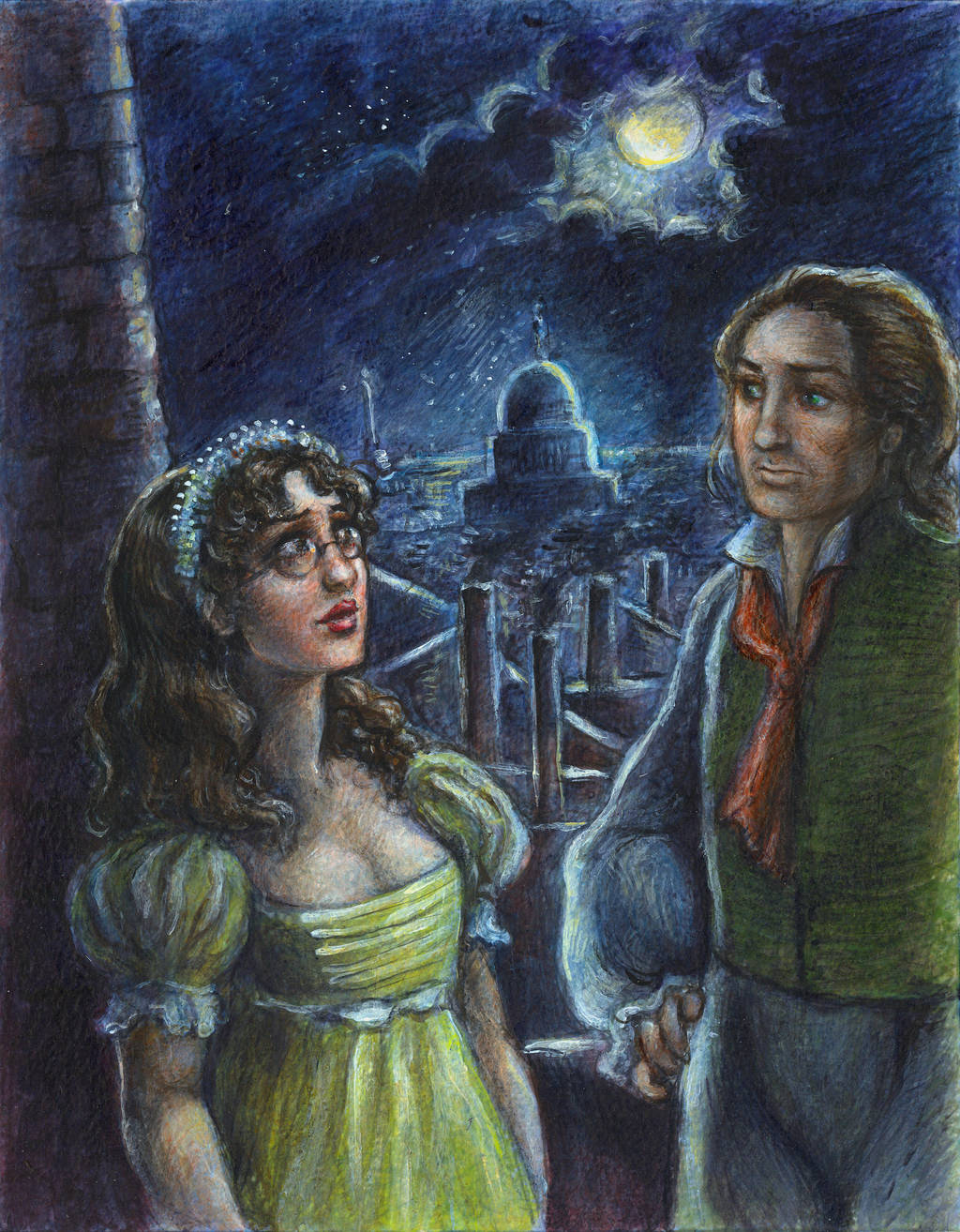 Watch
Here's some promotional artwork I did recently for Christi Caldwell's The Hellion, featuring bespectacled vixen Cleopatra Killoran, who works in a gaming hell, and her nemesis/love interest, Adair Thorne, a rogue with a heart of gold.

Here, Cleopatra shows Adair her favorite vista of London, at night, from the rooftop of the Mayfair gaming establishment. St. Paul's is in the distance.

Acrylic paints on cold press 300 lb. Arches watercolor paper.

"Oh thank God - I've put my glasses back on and he STILL looks like a hunk!"

"Well at least you're Honest"
"Only when it comes to cards, dice, money and my feelings of overwhelming lust."
Reply

That's pretty much the subtext of the scene... XD
Reply

More "text" than "sub" at this point ... unless Our Heroine has the frisky impulses traditionally associated with bespectacled young ladies quite unashamed of making quite the spectacle of themselves in a Fit of Passion.

Reply

Reply