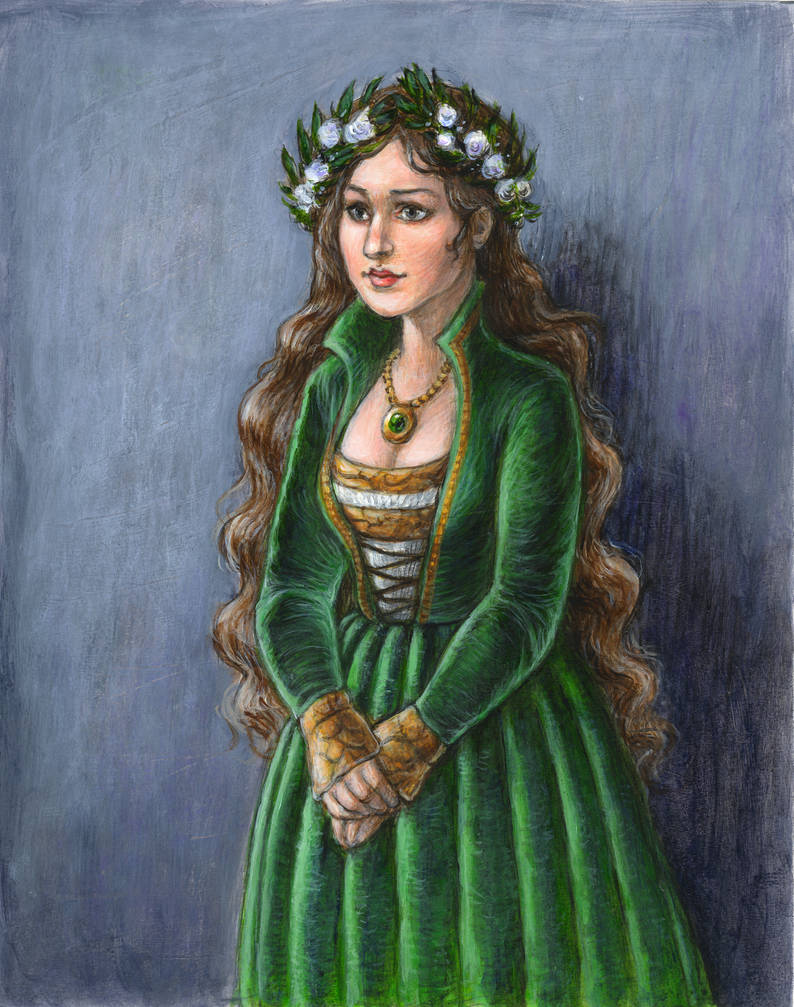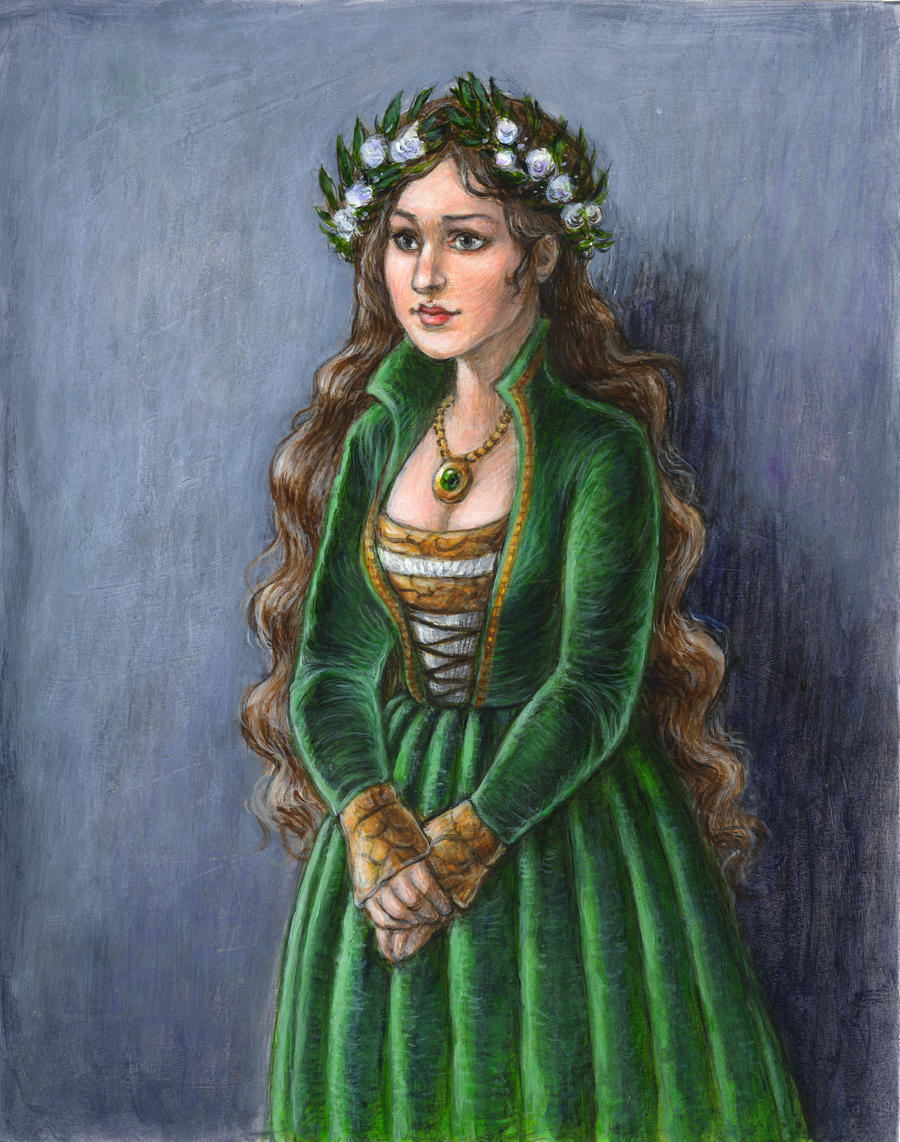 Watch
This is Margaret Cranmer, in a commissioned portrait that's a companion piece for the large Cranmer painting I did
here
. She's in her velvet wedding gown, which is German in style as she was from Nuremberg, and that was where the Cranmers married. For the gown, I was inspired by Lucas Cranach's portrait of
Sybille of Cleves
, the sister of Anne of Cleves. There's something quite attractive and soft about German styles of the period, as opposed to the more rigid and angular English Tudor style.
This is also the first time I ever painted velvet, which was tricky, but an interesting challenge.

Such a beautiful drawing! And it had me instantly thinking of "Lady Greensleeves"

Reply

I am also fascinated in the older times.
Have to say that your works are absoultely brilliant! I admire all the outfits which you drown! Do you spend a lot of time of studing, watching the old costumes or are they mainly from you head?

Reply

Reply

This is simply gorgeous !!!!

Reply

The velvet turned out great! I know the trick is that you put the highlights where the lowlights usually go and visa-versa.
Reply

She looks so soft. I want to pet her. That sounded wrong...
Reply