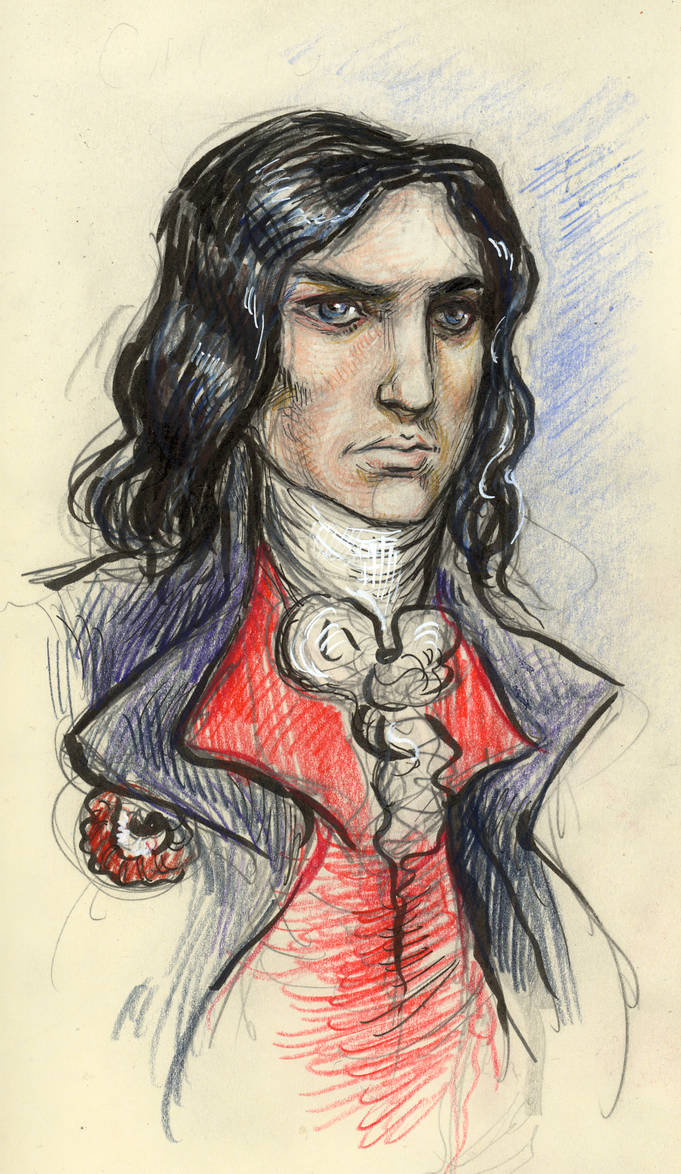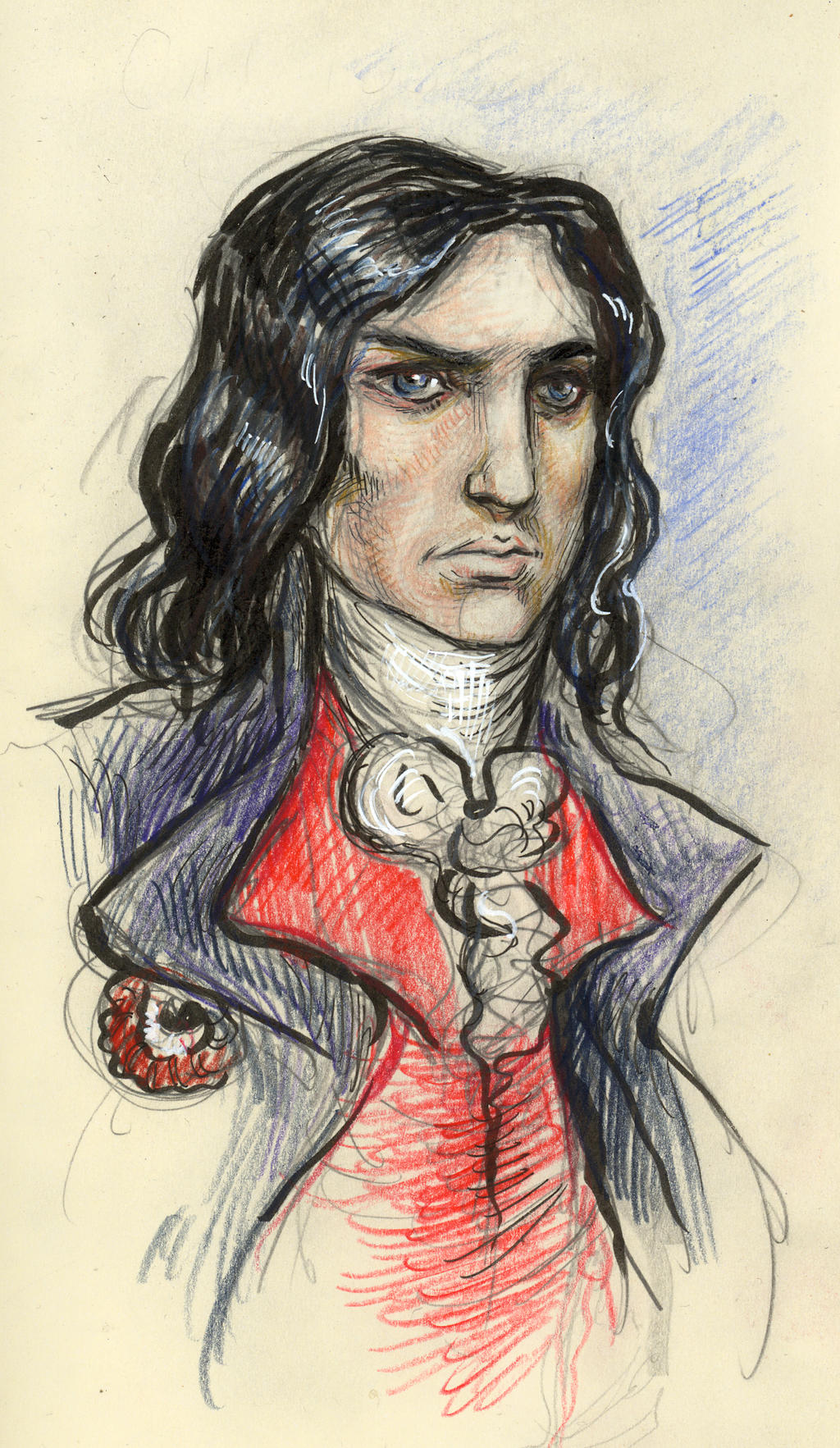 Watch
Here's (yet another) drawing of Deputy Jean-Christophe Raset, the hero of my romantic historical French Revolution era WIP,
The Captive Heiress--
this time done with a Pentel brush pen and Faber-Castell polychromos colored pencils.
There's more artwork here:


A rough synopsis:

It's 1793. France, having recently deposed its king, now fights to preserve the fledgling French Republic. Marie-Alexandrine la Tour d'Auvergne-- better known as Xandrine-- is a poor aristocrat from the country with hardcore Republican sympathies. However, her entire world is turned upside down when her mother and stepfather are arrested for harboring refractory priests. Shortly after, she herself is abducted by a young revolutionary proconsul, Jean-Christophe Raset. He reveals to her that she's become a Person of Importance to the Republic because she's in direct line of inheriting Bouillon, a contested and highly strategic territory on the Flemish frontier.
She's taken to Paris for an arranged marriage, where she is plunged into politics. She has fallen in love with Jean-Christophe, and they have an intense and passionate affair, but it looks like their relationship is doomed, since she has to marry another man. Jean-Christophe is good friends with radical journalist Camille Desmoulins, and he takes his side in his effort to free all the people imprisoned during the Terror. Now Xandrine finds herself in the middle of the two big factions of the Jacobin club, the Robespierrists and the Dantonists, embarking on a deadly feud that might destroy the Republic itself.
Can Xandrine survive the Reign of Terror? How can she save herself and her family and her love?
DRAMATIC CHORD!
It'a going to be a long book, but I'm very excited about it. The first draft should be done later this year. Watch this space for more info!