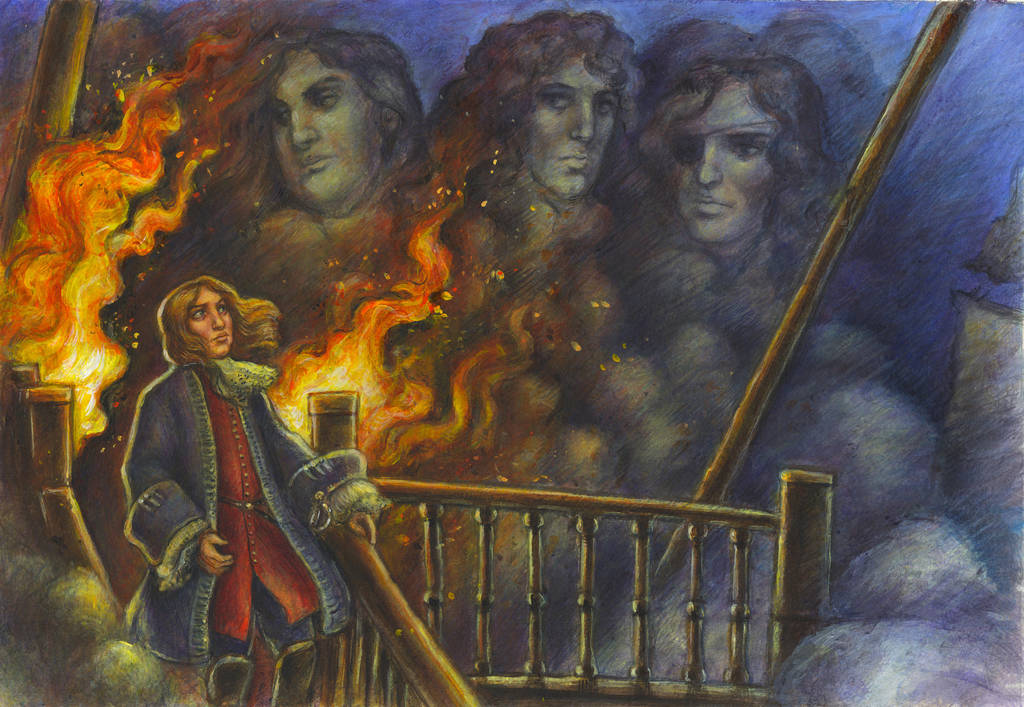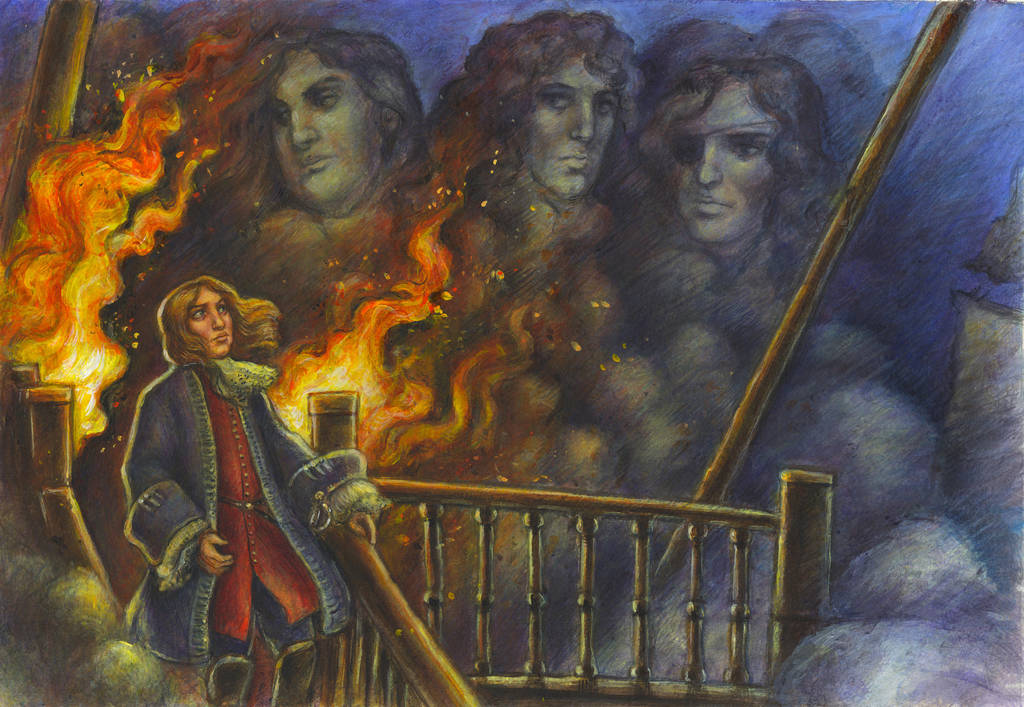 Watch
A commission for a client depicting the last minutes of Danish/Norwegian naval hero
Iver Huitfeldt
during the
Great Northern War
of the early 18th century. His flagship caught on fire, and he didn't escape-- instead he fought to the end, rescuing the entire Danish fleet in the process.
In this piece, as fire rages about him, Iver looks to the sky and sees, in his last moments, his father and two mentors. His father,
Tønne Huitfeldt
, is to the far left; French admiral
Anne-Hilarion de Tourville
is in the middle; and to the right is Danish naval officer
Henrik Span
.
Painted with acrylics on Arches 300 lb. cold press watercolor paper.

While two out of three Mentors are clearly mourning manfully over the impending demise of their protege (as befits the solemn tone of this beautiful illustration), Papa Huitfeld is clearly thinking "If you didn't insist on POSING you might have escaped to give me Grandchildren and kill more Swedish!"
Reply

Well, he did give him grandchildren... plenty of them actually.

Reply

Reply

Gorgeous!

Reply