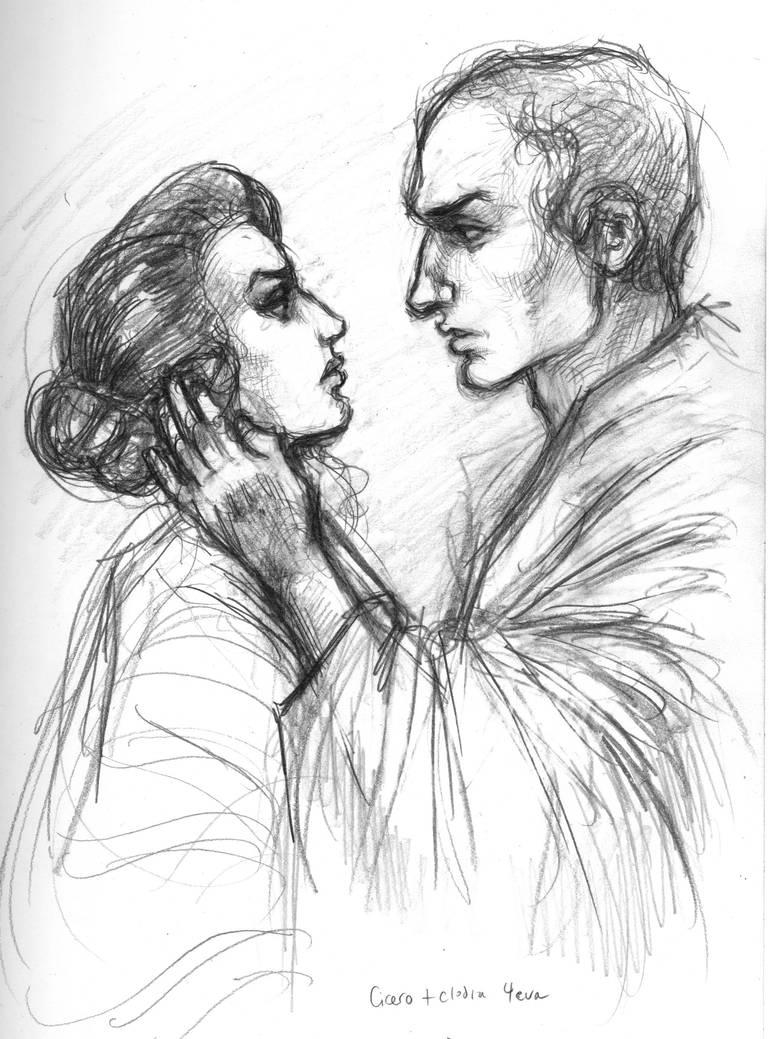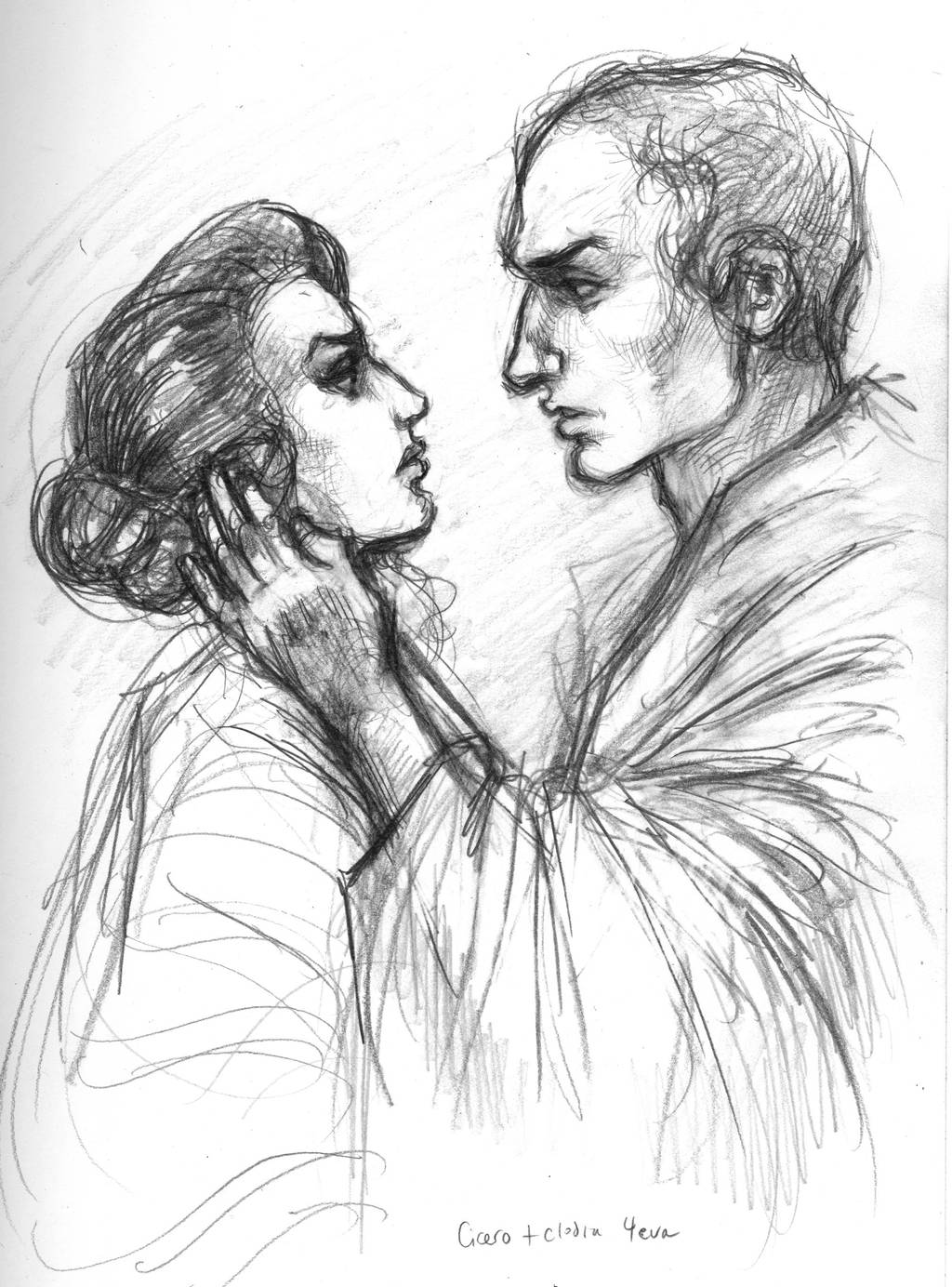 Watch
Happy Valentine's day, everyone! I moved, as well as finishing up two major book projects, and as a breather I did this. Here's everyone's favorite fucked up Roman couple, Clodia Pulchra and Marcus Tullius Cicero. Over the years I've drawn these two, a surprising number of people have told me they've shipped them too. They make an irresistible couple. They seem like complete opposites; she's the aristocratic hedonist, he's the jumped-up scholarly politico; but they're both arrogant navel-gazers who strive to be the cleverest person in the room. And then, when it all goes pear-shaped, they try to kill each other and destroy their families. TRUE LOVE I tell you!
I'm not sure when this tender moment would have happened, but I imagine it happened during the period of their almost-engagement, as alluded to by Plutarch.
Other sketches of C&C:
[link]
[link]
[link]

Hi. I was studying Cicero's Pro Celio when I found on Google this picture. Do you know how many images and scenes have you impressed in my head after I returned on my books? First of all I have to thank you because you've transformed my usual, boring exercise of traduction in an exciting experience XD Have you really written a story about them? If you re good at writing as you are at painting I really would like to read your work!!! I admire you!!
Reply

I'm so pleased to hear this! I haven't written anything set in ancient Rome yet, but I have written a story set in ancient Persia, and several other novels besides. Here's more information on my Goodreads page:
www.goodreads.com/author/show/…
And here's some free stories on my blog too!
joannerenaud.tumblr.com/freere…
Hope you enjoy!

Reply

It occurs to me that if one posted a few of the 'endearments' produced by Marcus Tullius for the benefit of Lady 'Clodia' I'd probably be banned for life EVERYWHERE (or at least wheresoever women might be found … which really can be ANYWHERE).
Reply

Reply

I believe the Lady Clodia's reaction to Marcus Tullius' sallies was much less amused! (and doubtless her brother's fondness for his sister contributed to the long-standing political vendetta waged between him and old Cicero).

Reply

I would sure have loved to have been a fly on the wall during their conversations.
Reply

That Cicero is perfect! As a matter of fact, the whole thing is perfect! Awesome work!
Reply

Your work just gets more interesting every time I look.
Reply

Really made my night to see this, I don't see enough fan art of ancient Roman history

Reply

Oh. My. Iuppiter. Smoochy athmosphere here, right? I wonder what Clodia said to end up like this. You are short of words, Cicero? I fear he's going to decide rather to kiss her or to strangle her, ahahah!
I really like it (although, as I said, I ship him with his legitimate uxor: my latin literature book is full of them!).
I like their expression, the eyes defined so well on the contrary the sketchy bodies... I don't know why, but they look sad. And "old", although they should be in their twenties(?). It seems they already know their future, one against each other.
But my fantasy slips away.
So: great work

! I hope that you will draw Cicero, Clodia or other Roman VIPs again in the future.

Reply

I see them as being in their late twenties/early thirties or so. They do seem a bit prematurely middle-aged in some ways, but I imagine those were difficult times.

It was kind of depressing how their families ended up playing their rivalries for generations. Ugh.
Reply

Aww, you made me smile! In which of Plutarch's writings were they mentioned? I'd love to read that one, as well as your own novel.. Must be a pleasure to write about them. Unfortunately my paper's written in German, but I have to thank you again- without your drawings I wouldn't have hit upon C&C. I also wrote to Julia Hejduk and she gave me a lovely answer, stating that she was quite sure the two of them were friends. Which makes shipping even nicer. You see, I'm just as weird..

Reply