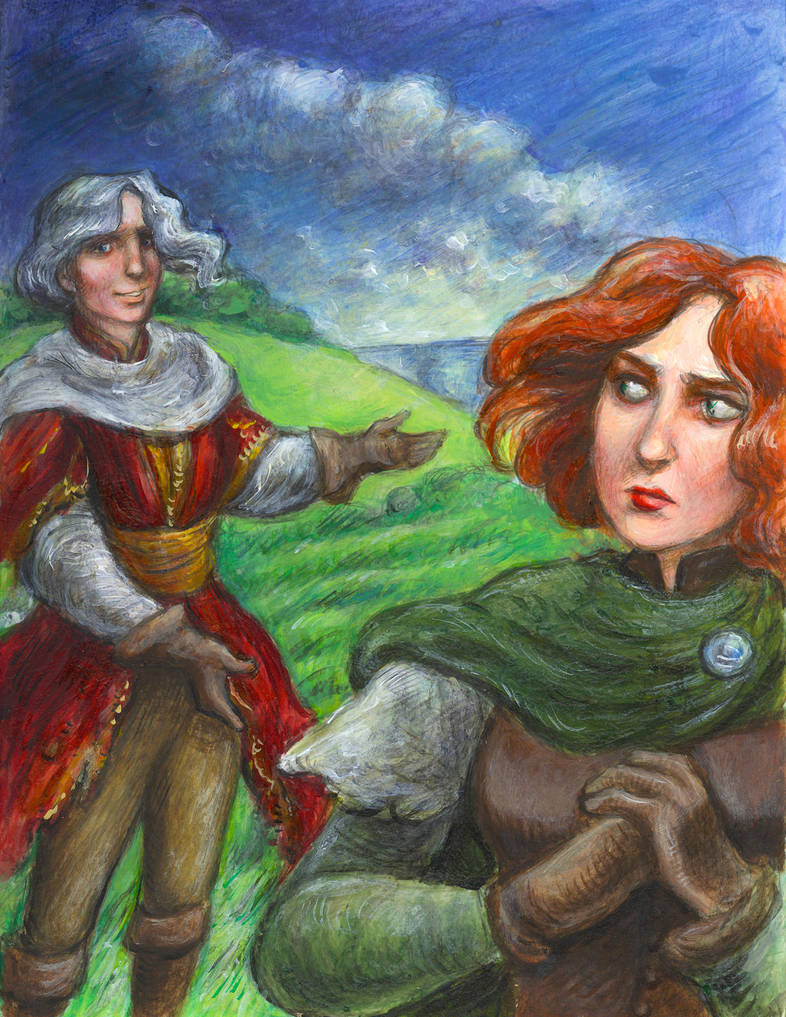 Watch
A painting I did for
CapnFlynn
, from her awesome YA fantasy novel-in-progress,
Steel Butterfly
. Aine is a farm girl and a fledgeling warrior, on a quest to find her lover, kidnapped by the Queen of Faerie-- Evion is a wizard who joins her, and she starts to have Complicated Feelings towards him on the quest. I can't wait until it's done and out-- it's a splendid book!

Oh, it sounds like a wonderful story!
Reply

One hopes that the Warrior Aine is being given the sensible advice that she should be carrying all the horseshoes she can get her hands on (partly because fairies HATE the things but also because every so often your pony is going to throw a shoe and blacksmiths aren't MADE of metal ... mostly).
Reply