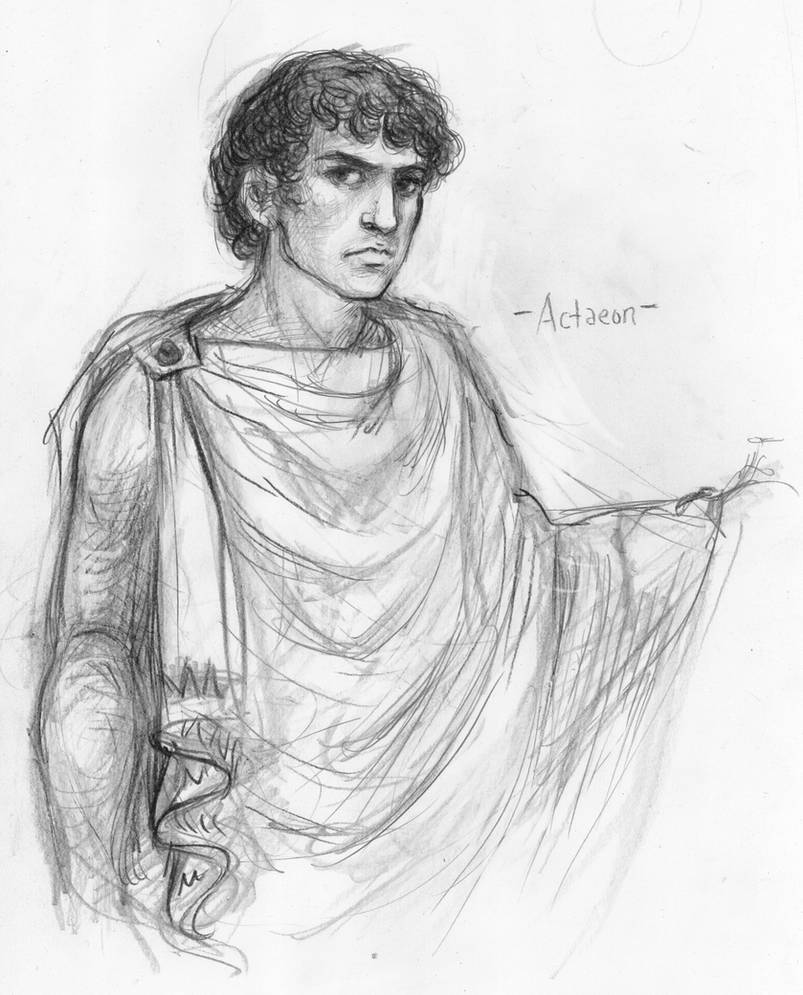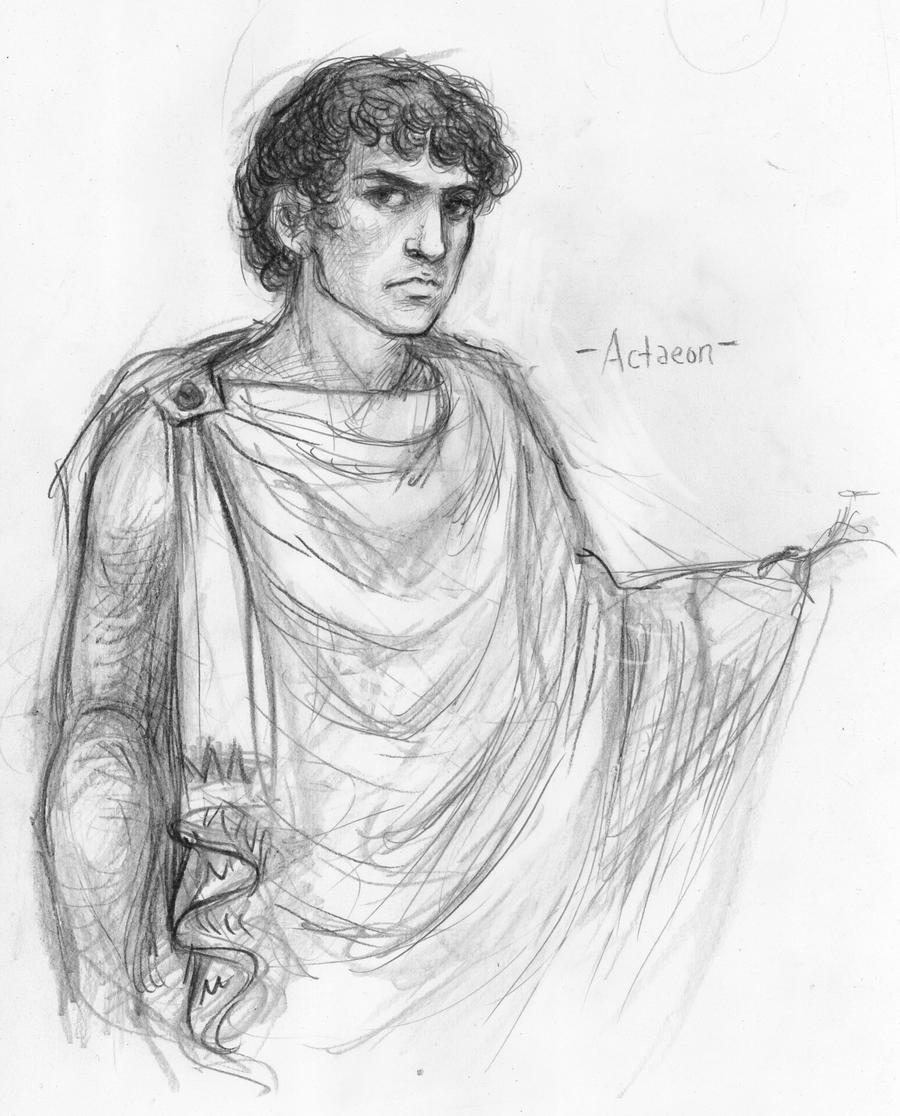 Watch
I've been really busy lately, and this is the first drawing I've done for myself in about a month. I've had Greeks on the brain (I'm working on a Greek mythological reader) so I drew this character from a paranormal horror/romance novella of mine that I'd like to work on again when I have the time. His name is Actaeon-- like the unlucky hunter who was turned into a stag by the goddess Artemis-- and in many ways he thinks he's doomed to the same fate.

This is really beautiful! I really love the lines, they are so full of life
Reply

An admirable image, but I suspect that there isn't NEARLY enough dog-hair on his clothing!

Reply

It blends in with the wool...
Reply

But unfortunately not with the undergrowth (at least not well enough to fool the eyes of Artemis Agrotera).
Reply

Alas, poor Actaeon! I knew him well.
Reply

Not my favourite incident from Classical Mythology; I have to admit that a major factor contributing to my fondness for Athena is that she was good enough to compensate her own Peeping Tiresias even after she punished him for having stumbled onto her bathing.
I'll own that Artemis was within her rights to chastise Actaeon, but having him devoured by his own Hounds ...

Reply

It's a sad story. Someday I'll finish my own Actaeon story... the Actaeon expy gets a (sort-of) happy ending. Kind of. DON'T MESS WITH THE GODS EVER
Reply

Oddly I'm quite sorry that we never learn whether or not Artemis changed Actaeon's gender along with the rest of his physical form - one could, after all, make a truly WONDERFUL Awful pun from that sort of transformation.
A special No-Prize to the reader who can tell me just what dreadfully-literal off-colour witticism I'm thinking of ...

Reply

Love his eyes and hairstyle

Reply

Reply

Well, well, well! What have we here! Isn't he a fine looking fellow! He has especially nice cheekbones and a lovely nose. You did a great job of capturing that stage between akward teen and young man. He looks like he's settling rather uncomfortably into being an adult. Goes to snuggle him

Reply

The lines are almost sensual in a way... I just love the flow overall and your attention to detail in the folds and his face. Nice work!
Reply

Thank you! I am proud of how the drapery turned out...
So, do you think he's hot?

Reply

I approve of Greek things!

Really though, this is very nice.
Reply