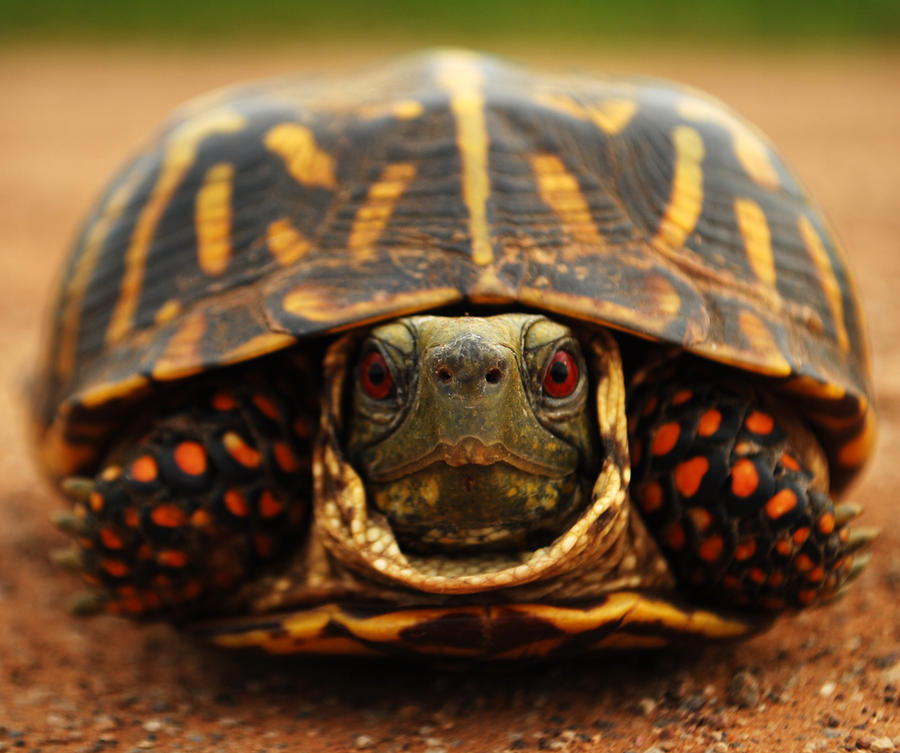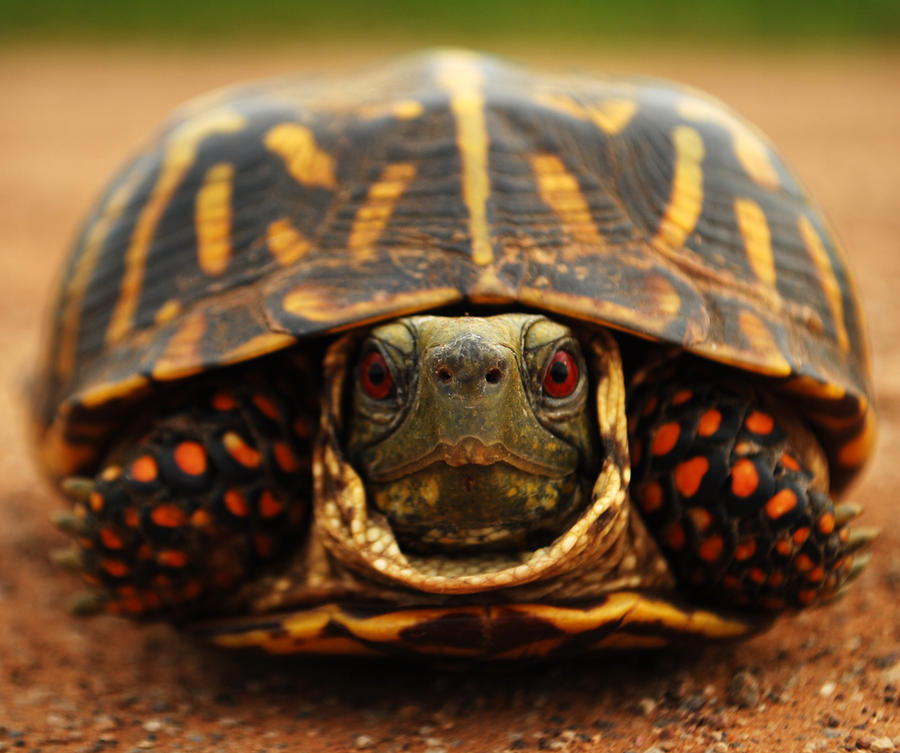 a turtle me and my wife found
while out and about lake kickapoo today
:thumb115488489:
:thumb117709110:
:thumb124296608:
:thumb130791419:
:thumb136036974:
see more of our work here..
VanD Photography
[link]
Quite an interesting and beautiful capture. The composition works well as there is no where for the eye to focus other than the subject. While the body of the turtle is out of focus, I believe this works well for the shot since it again brings further attention to the more interesting features of the turtle's head and front legs. The toes could be a little sharper but that is a minor detail and does not detract from the shot. The vivid oranges in the legs and the red in the eyes look great and work well in contrast to the out of focus green grass in the top of the picture. Overall, this an awesome close-up shot of a very neat little creature!
The Artist thought this was FAIR
5 out of 6 deviants thought this was fair.
What a cute little guy and a nice capture at that.
The "pose" of your friend guarantees that he/she is not going to whiz out of frame in a big hurry. Therefore I really wish you had given consideration to Depth of Field. You used 1/200 sec @ f5.6 w/ 100 asa. So there was no need to shoot that wide open, and narrowing down your aperture would have given you a little more depth of field.
It wouldn't be necessary to have the whole turtle in focus -- I quite like the bokeh on the upper portion of shell -- but the focal point seems to be from the tip of the nose to about the back of the eye. I would have loved to have had the legs and claws in focus also.
It's a nice image that could have been stronger. I comment about the depth of field because the red spots on the legs are fighting for attention with the turtle's head which is a lower luminosity. The fact that they are out of focus leaves the eye a little dissatisfied.
As I said -- A nice image -- but a little more thought could have made it even more wonderful.



The Artist thought this was FAIR
6 out of 6 deviants thought this was fair.