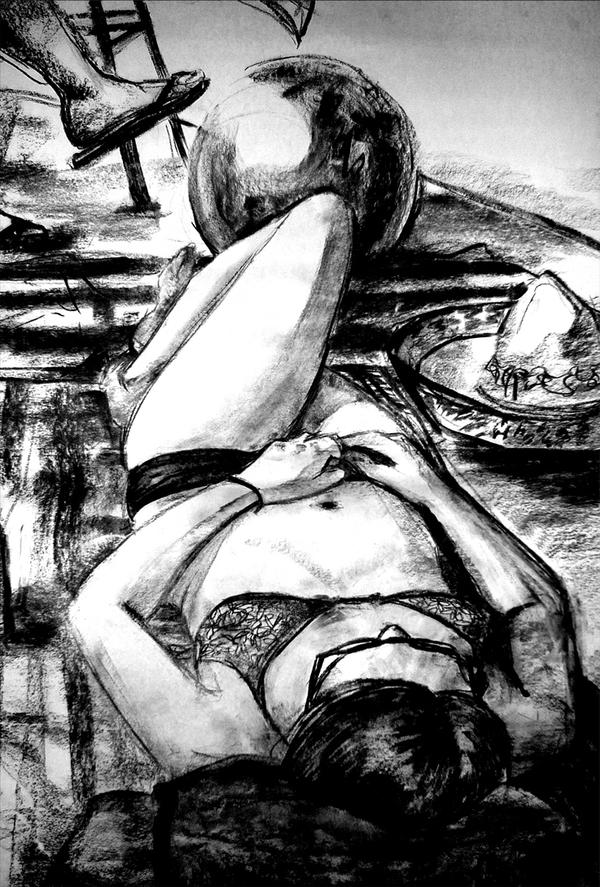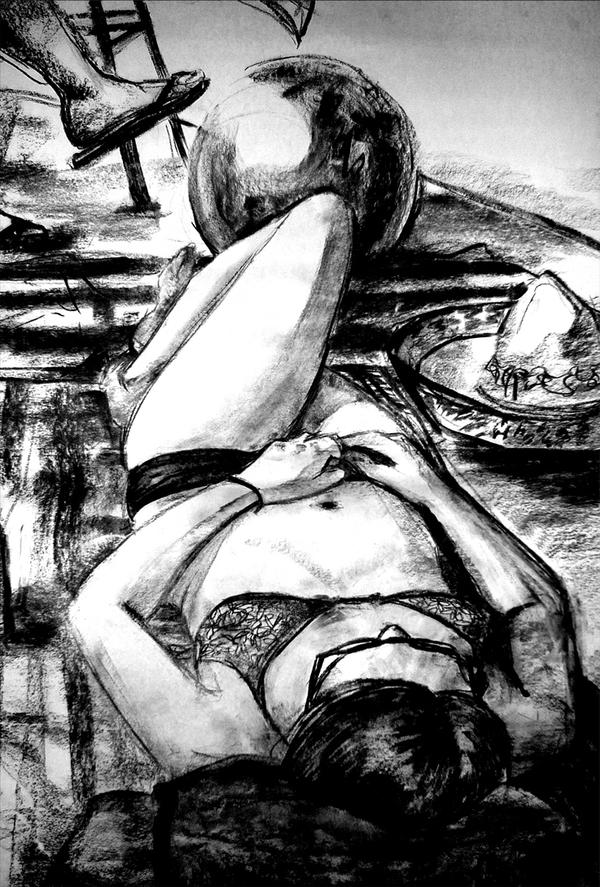 Watch
Another life drawing! We had most of a class period to work on this, so about....an hour and twenty minutes, and hour and a half. It got a little messy near the end, but I'm pretty happy with it. There was absolutely no space in the room, so I got stuck with a tricky angle, but it ended up being kind of fun trying to work out how to draw it - I had the most trouble with her right arm....it still looks totally wonky.

Photo of the original, 24x36, charcoal

You did a nice job, either way! I can't wait to get myself into a lifedrawing class XD
Reply
now THAT is amazing! I love real-life drawing things. Ahhahah, I see someone's leg in the background. xDD; But yes, this is...amazing. x333
Reply

Hahaha yeah, there was some other girl modeling behind her in a chair, but...only her foot made it in

anyways, thanks! :3
Reply

Beautiful! I love the depth you got on this. I like that you weren't afraid to use heavy lines on what needed them!
Reply

:3 thank you!! I was really worried it would look tipped or angled wrong, or flat, so it's good to hear! and thanks for the

!

Reply

No, it's not flat at all! It really gives you a sense of angle. Your art just keeps improving by leaps and bounds!
Reply


thank you so much! I often worry I haven't improved at all that much the past year or so, so thanks a lot :3
Reply

Aw, no way! Your stuff is improving every time you post! I still want you to draw something for me, but I'm getting a website ready for launch right now. Would you still be interested?
Reply

yeah! I'll have a little more time now that it's summer, so just let me know whenever you want, and I'll definitely be glad to help :3
Reply

beach!!! awsome... I wana go to the beach...
Reply