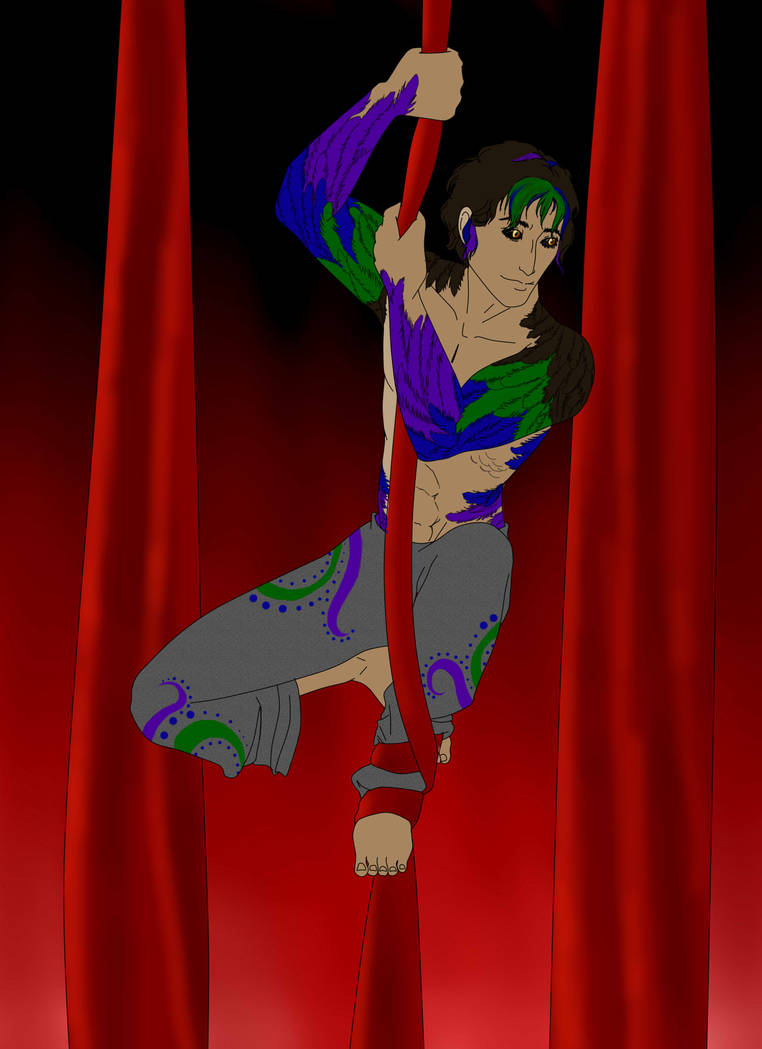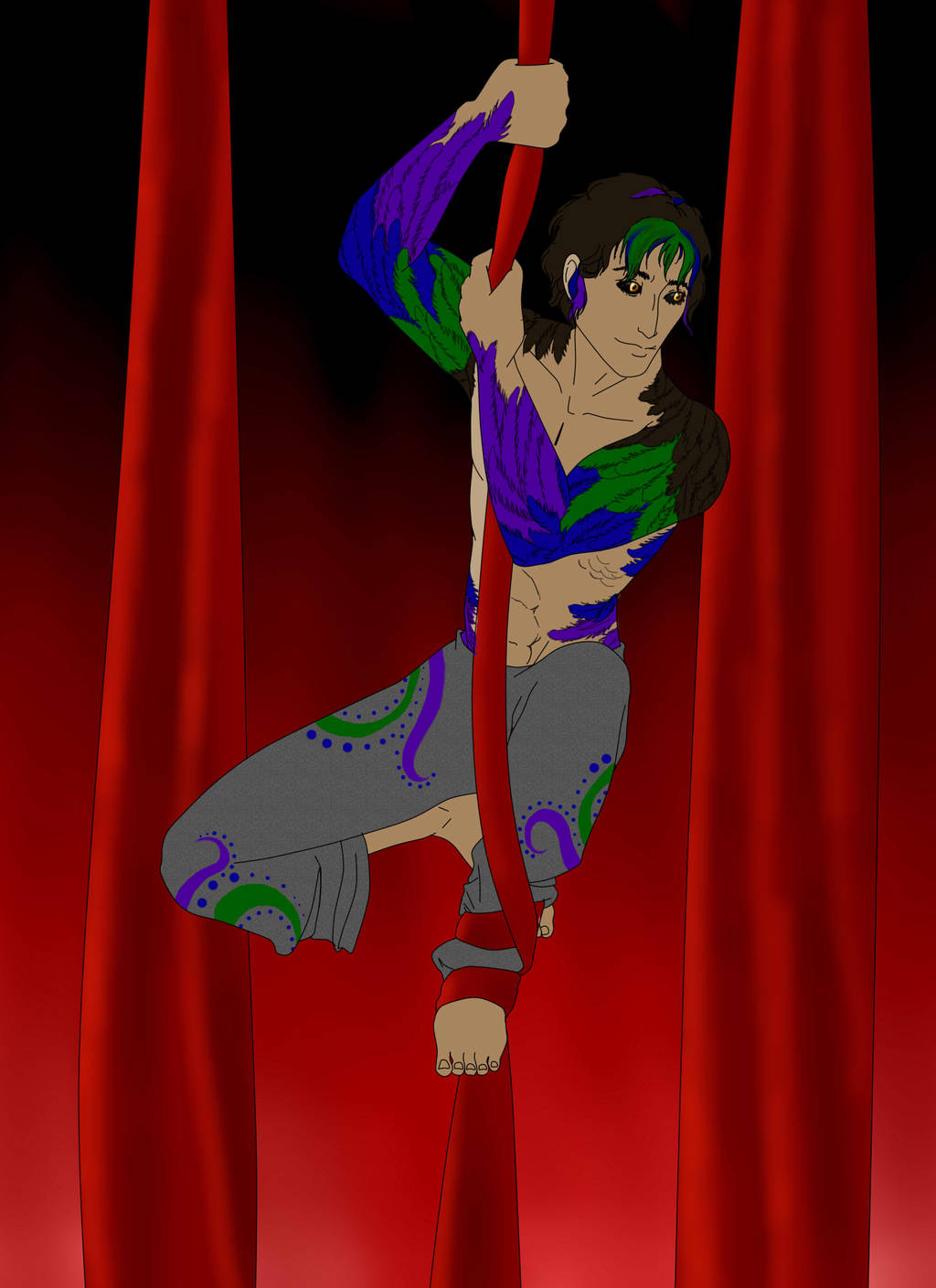 Watch
Happy April Fanservice day!
Here's my second contribution to this tradition, started a few years ago by
Vanilleon
.
Welcome to my OC Rhys. The phoenix in human form.

For those who don't know, he has developed the ability to shape-shift to survive in a increasingly modern world and performs aerial silks at Le Cirque D'Obscure.
Of course it's not April Fool's unless I'm keeping the real fanservice-y bits covered.


Ooh, I love his tattoos(?) and golden eyes.

That's a nice color scheme.
(Also, a lot of my favorite Cirque du Soleil routines are aerial silk performances, so it's particularly neat to see artwork of them.)
Reply

Thank you!

And you've got it right. When Rhys is shifted to human his wings become the tattoos. ^_^ I'll have to make a picture of his bird form for comparison sometime.

(I agree with you, a lot of the best ones are the aerial silks.)
Reply