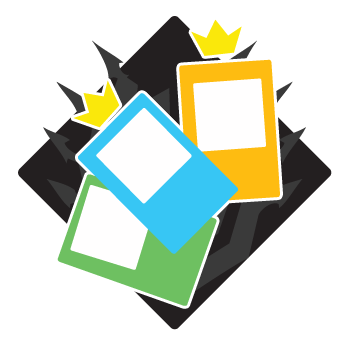 GETTING REGISTERED ON SITE!
Welcome to the SITE REGISTRY! Our adoptables system is a little different in that all your Stygian info is tracked on our site. This allows you to manage, trade, sell, and buy items as you please using the site functions without waiting on moderators to confirm everything. If you have any questions, you're free to join the
DISCORD
WHY REGISTER?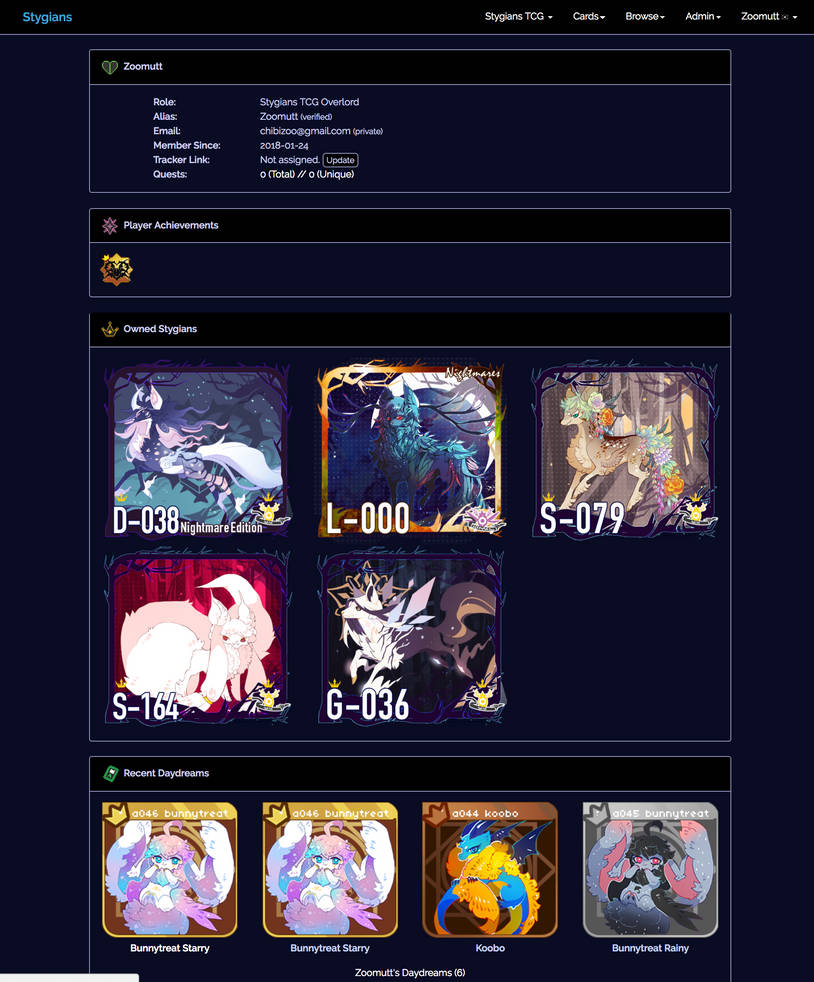 (Sample page of your user profile)
Stygians allows an interactive experience this way! All species goodies including items won, tokens obtained, trait upgrade potions, achievements, and even Stygian battles etc etc are all recorded on site! It makes it a simple way for you to manage all your Stygian goodies! It only takes less than a minute to register and confirm, so please consider doing so- you can even share your progress and trade and interact with other users (such as helping other users in raid battles)!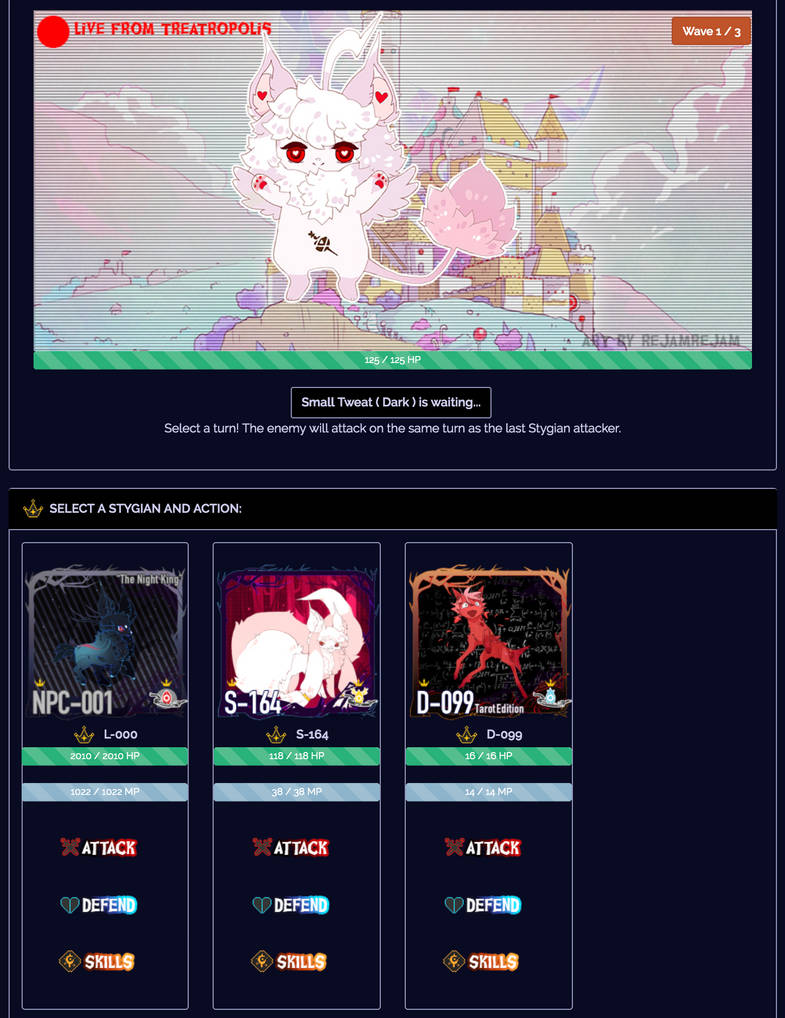 (sample page of Stygian adventure battles)
[ STEP 1: REGISTER on the Stygians Site!: ]

While the site is optional, it is the ARPG and rewards system tracker for all of Stygians, and also contains several large game/minigames/interactions for Stygians. It is how you'll keep track of your currency and trait potions for upgrades as well as MYO tokens for more Stygian (and the ability to earn more MYO).
[ STEP 2: CONFIRM your registration below! ]

Once you've registered, please
CONFIRM your registration using the form below
so we can officially tie your DA account to your Stygian Site account.
*Please note: We cannot confirm the registration of DA accounts that are less than 1 month old!
You are still free to own Stygian and participate in the group! Once your DA account is 1 month old please do post the form below!
Site registry is done!

This is as far to go if you are just looking for masterslist setup. Hooray! However, if you'd like something extra, go to step 3 and pick up your free starter pack!

[ STEP 3: PICK UP YOUR SITE STARTER PACK! ]

Think of it as a welcome gift for you registering! This starter pack comes with some goodies that you can use in the ARPG, feel free to manage or click on the items to learn more about them! You may also see other gifts open time to time, though the starter park is always a permanent one time per account bonus!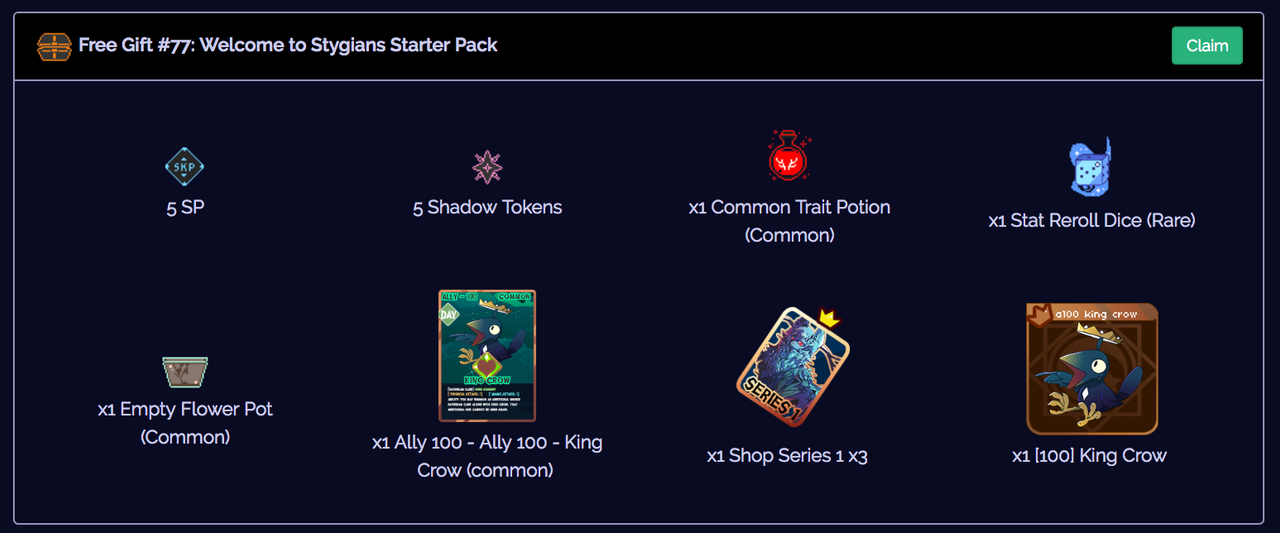 Stygians ARPG starter pack!
(To learn what these fun items do we have the full site info
HERE
)
[ GENERAL SITE NAVIGATION ]
If you'd like to see more details on
what to do with the site/navigating the site
, and what all your items do, go
HERE
for all site info!
[ ARE YOU A NEWBIE? ]
You can read the newbie guide here too on how to get started
NEWBIE GUIDE
REGISTRATION CONFIRMATION FORM:
COPY AND PASTE THE BELOW IN A COMMENT TO HAVE YOUR ACCOUNT CONFIRMED:
Please note: We cannot confirm any DeviantArt account that is less than 1 month old.

CONFIRM MY STYGIAN TRACKER SITE REGISTRATION!
USERNAME ON STYGIAN TRACKER SITE: (make sure it matches, or is similar to your DA username!)