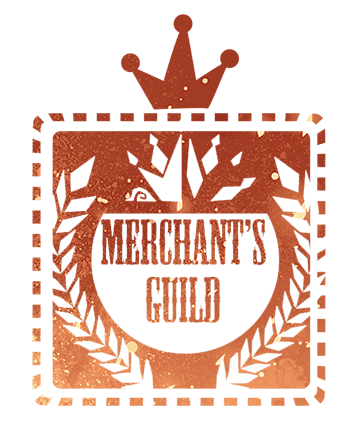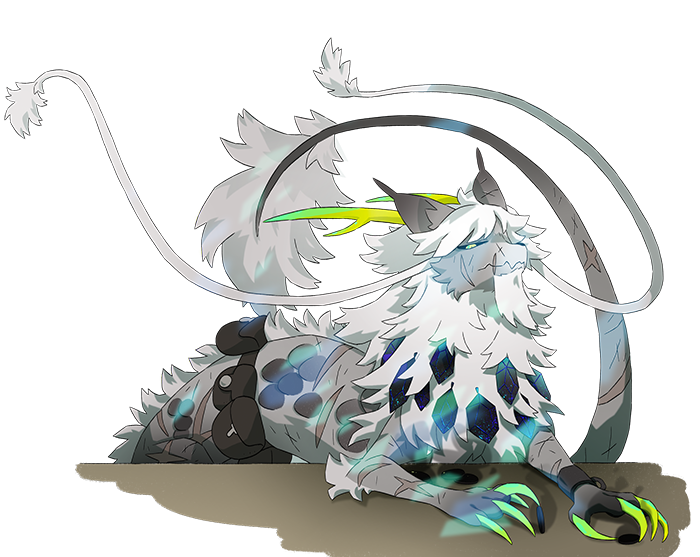 The Merchant's Guild is now open for business, and when I say business, I mean
business
. We expect you to conduct your own ventures, and you will of course, be rewarded for your time.
Here, you will be:
Collecting Dungeon Booster Packs to open dungeon cards.
Select three cards card prompts to make a dungeon.
Fill out the card prompts and submit them for rewards
Also, if you have a chance, check out our rewards board for some special rewards
Now, let's make you a merchant empire.
STEP 0: PICK UP YOUR FREE BOOSTER PACK
Everyone who's interested in dungeons can pick up a free booster pack! Simply click the button below, and it'll show up in your
booster pack inventory!
STEP 1: CREATING AND HOW TO DUNGEON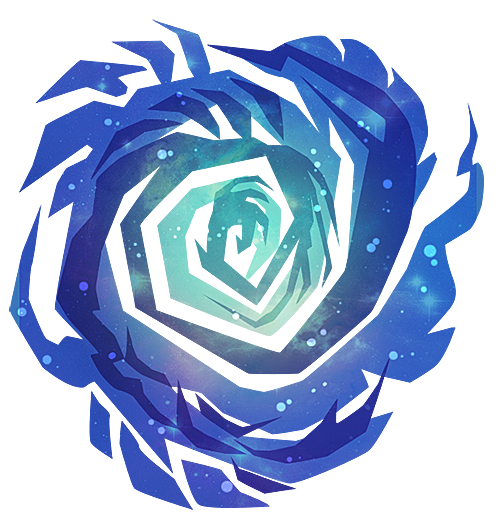 Dungeons are formed by unusual rifts in the Nightmare aether, creating unstable portals. These rifts often contain unusual, prized, treasures inside, so it is up to the explorers to find the goodies. All dungeons require three cards to activate the portal transporting them into the dungeon. The cards then become the
challenges
(ie prompts) of the dungeon. By completing all three challenges, your Stygian will be rewarded with countless goodies (tm)*!
*maybe not actually countless

CREATING A DUNGEON STEP 1:
Let's start by going to the dungeon main page, by
clicking the screenshot image below to get the site link:
This page will show you:
How to make a dungeon
If you have any dungeons in queue
How to submit your dungeon
All dungeons you've completed!
You cannot have more than one dungeon at a time in queue.

CREATING A DUNGEON STEP 2:
Selecting your cards and registering your dungeon!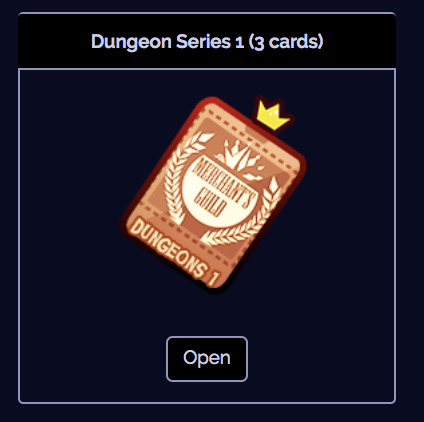 You will need to
OPEN A BOOSTER PACK
to get your dungeon cards. Look for
DUNGEON 1
or
Labyrinth 7
booster packs. More Dungeon booster packs can be obtained by completing a dungeon and additional bonus events. Labyrinth 7 booster packs are retired.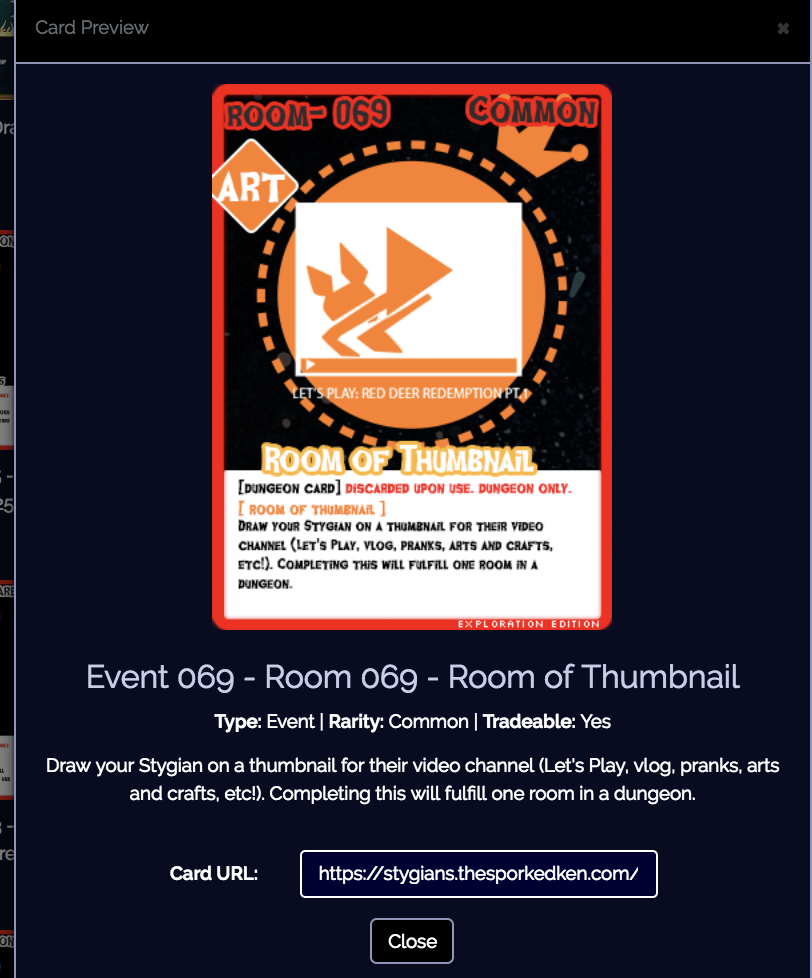 You can view
all your owned Dungeon eligible cards
here
and click on them for a written description of them.

If you do not like your cards, you are free to trade with others! That's what the
#tcg
and site trading on the
Stygians Discord
is also for! To trade a card, go to your
card inventory
and click on [ ACT ] to trade it, or discard it for points.


When you're ready, click the
create dungeon
button. Click on 3 cards you'd like to use. Please note, only
ROOM ###
cards can be used. For those who have Labyrinth 7 cards, you can use also use these in the dungeons (with the exception of the retired Heart of __ cards).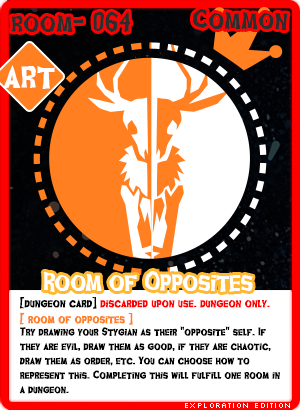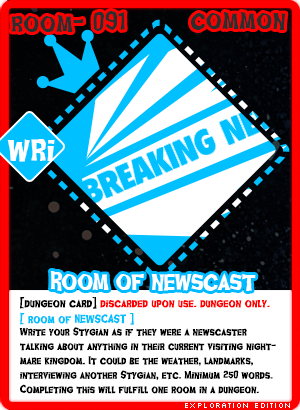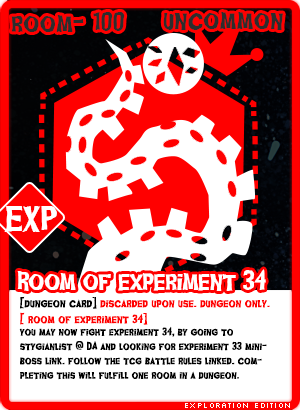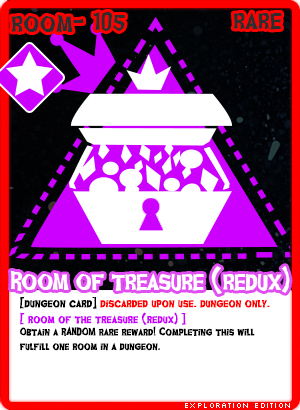 Cards that are ORANGE are "art prompt" cards. They have an art prompt attached to them (read their description for info about the prompt). You can put any amount of them in a dungeon (max 3).
Cards that are BLUE are "writing prompt" cards. They have a writing prompt attached to them (read their description for info about the prompt). You can put any amount of them in a dungeon (max 3).
Cards that are RED are "boss prompt" cards. They require you to defeat them using the TCG system. The card itself will describe how to fight them, though you can also find a quick link of all the dungeon bosses HERE. You can only have MAX one RED coloured card per dungeon.
Cards that are PURPLE are EXTREMELY RARE "treasure" cards. They will give you the treasure simply by turning it in and fulfilling the requirements. No art or writing needed! You can only have MAX one PURPLE coloured card per dungeon.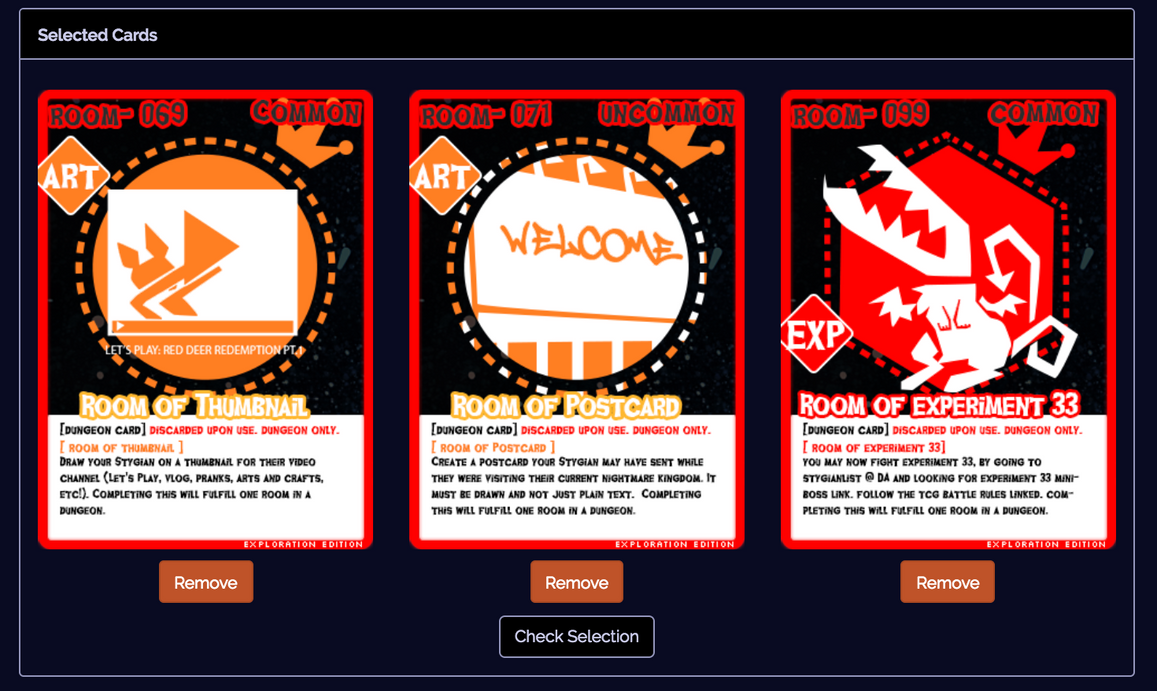 Now, it'll ask you to
check your cards
(simply click on the
check your cards button on the site
), just to make sure you followed the max one red card, and max one purple card limit per dungeon and you have indeed selected three card prompts that you are interested in fulfilling. When that is fulfilled, your
dungeon is registered
!

CREATING A DUNGEON STEP 3:
Completing your dungeon!
The contract has been sealed... and now it is time to complete your dungeon. This is the fun part! Go back to the dungeons page, and click on "view dungeon details" or simply click here to see what you have to do:

Simply fulfill the listed prompts that you chose however you like to complete the dungeon (for bosses, refer to the
Bosses here
). Create a writing or drawing that fulfills the requirements of each one, though we encourage you to experiment and put a small amount of thought into these prompts. Once you're done, go ahead and submit it either to a sta.sh, or a DA deviation. If you'd like, you can show off your deviation too in the EVENTS gallery!

WARNING: MUTATIONS
: Occasionally, a prompt, instead of being the actual prompt, may turn into a MUTATION. This is an unusual rare anomaly that the Merchant's Guild haven't been able to figure out. IF this happens, please complete the prompt as usual, with the mutation's prompt added on top. For instance, one of your prompts could turn into "a skeleton is watching you". Find a way to incorporate that into your existing prompt!

CREATING A DUNGEON STEP 3:
Completing and submitting your dungeon!


Now, you're ready to submit your dungeon for points.
Simply click on the "submit dungeon" button
from the
dungeons page
, and you'll be lead to a submission form. Once that's submitted and
approved by a moderator
(check your
site notifications
) you can make a
new dungeon again at any time!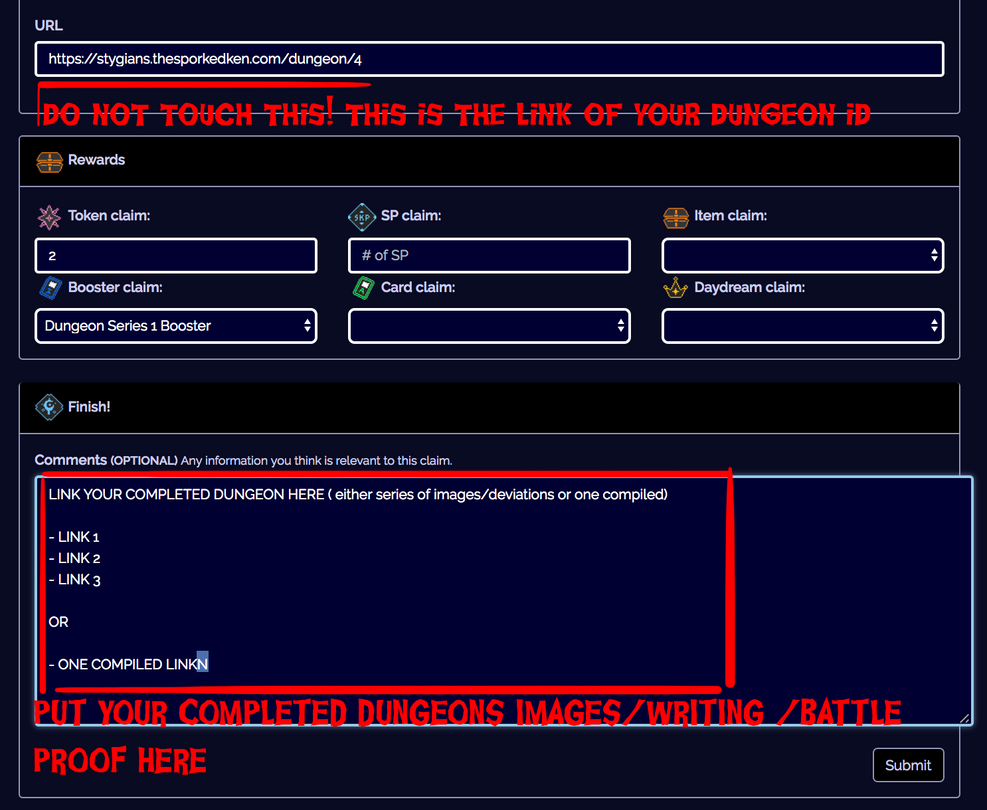 IMPORTANT, you submit your dungeon, not through MISC APPROVALS,
but through the "SUBMIT DUNGEON" button from the dungeons page
. Only submitting a dungeon will generate your Dungeon ID for us to approve it, otherwise your dungeon will be stuck and you'll be unable to generate new dungeons!

DUNGEON REWARDS SKILL POINT BREAKDOWN:
+ MAX 100 POINTS for the WHOLE DUNGEON (each dungeon has 3 card submissions).
+2 skill points PER submission, for either the listed art requirements OR the base writing word count (usually 250 words)
+2 skill points if there is another Stygian in there (for the Stygian submitting only - no job class skills can be used for dungeons other than Merchant)
+1 bonus skill points if coloured AND shaded PER submission
+1 skill points if the Stygian is full body image PER submission
+2 bonus skill point if image has a discernible background (ie it actually looks like background and isn't just floating on a blue canvas) PER submission
+ 1 skill point every 50 words per submission after 250 words

DUNGEON REWARDS SHADOW TOKEN POINT BREAKDOWN:
+ You get +2 shadow tokens PER dungeon completed. Shadow token rewards share a timer with DAILY quests and EXPLORER'S GUILD QUESTS (the max monthly limit of 25 a month). That means if you already earned 5 from daily quests, and 5 from Explorer's guild, you can earn a 15 tokens this way.

DUNGEON REWARDS MERCHANT COINS BREAKDOWN:
+ You can earn +1 Merchant Coin a day for a completed dungeon. Meaning if you complete three a day, you can still get the skill points, but you wont be able to get the other things.

DUNGEON REWARDS BOOSTER PACK
+ You will always get a Dungeon 1 Booster pack when you complete a dungeon successfully!

A moderator will go in and make sure everything looks correct and approve it. Please note the link that you use to submit should default set you for the shadow token prize, and merchant token prize rewards. Just make sure you do not fiddle with those! Once a moderator has
approved your dungeon
, you are ready to create another one!

Help I cannot complete my dungeon!
If you absolutely cannot complete it, but would like another one, mark it as "complete" and then in the misc comments put, "Please forfeit this dungeon". While all your cards will be returned to you, you HOWEVER, will have to pay
5 shadow tokens per forfeit
.
STEP 4: YOUR DUNGEON PROGRESS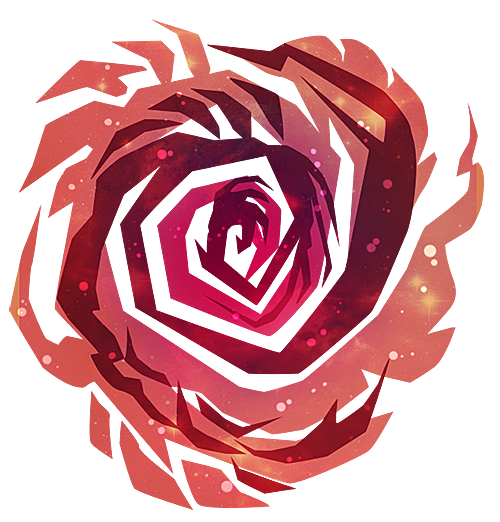 You can see your dungeon log
here
! Apparently there are some
special rewards
below that require you to complete a specific amount of dungeons first...
STEP 4: THE MERCHANT SHOP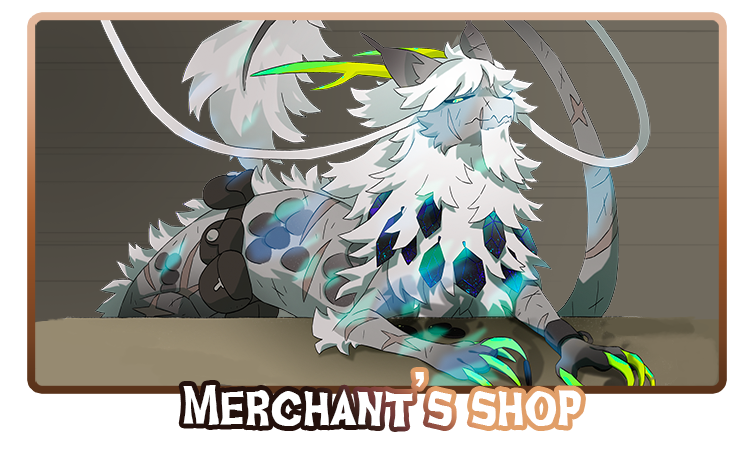 Buy items with
Merchant coins
on site by clicking on the image above or clicking
GO TO THE MERCHANT SHOP HERE
! Various items may be added or restocked over time!
STEP 5: SPECIAL REWARDS BOARD:

These are SPECIAL REWARDS that you can claim only if you have completed a certain amount of
dungeons
. If you fulfill the requirements, simply use the submission form listed under each one and submit your
dungeon log link
as proof!
LIST OF SPECIAL REWARDS

QUEST NAME:
MERCHANT-001


Prize
: x5 Merchant Coins

Requirements
: 1 Dungeons completed (MAX 1 REDEEM PER USER)

CLAIMS LINK:
HERE

QUEST NAME:
MERCHANT-002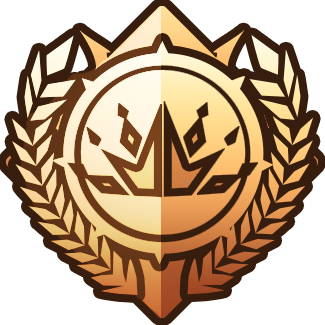 Prize
: Merchant Job Class

Requirements
: 3 Dungeons completed (MAX 1 REDEEM PER USER)

CLAIMS LINK:
HERE
Illustrations on this page provided by porkbun, site activities provided by scotchify and bourbonize