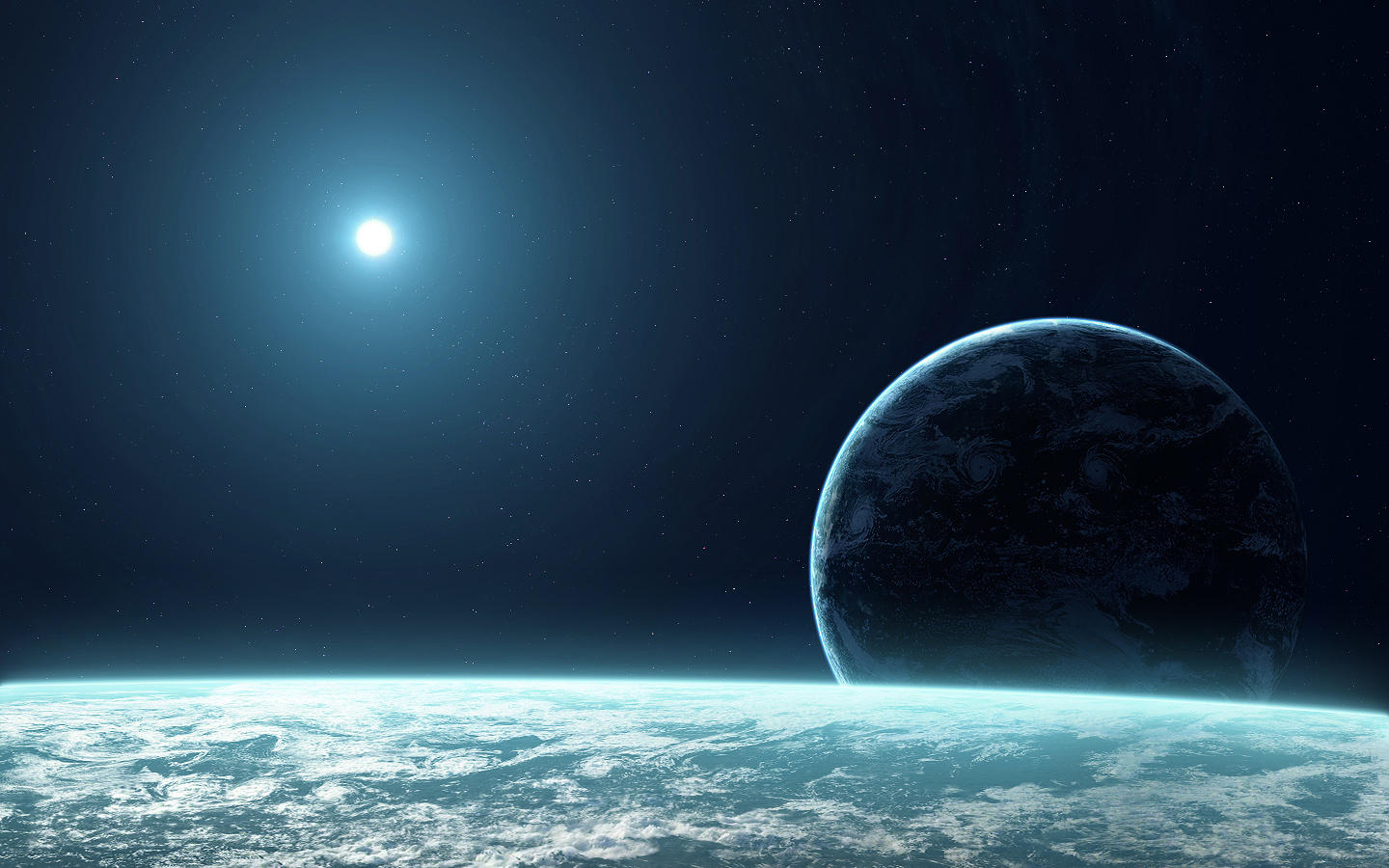 Well this one has taken me an unusually long time to do, after having to redo it after losing the file about half way through it, and me just being lazy.
It's been sitting on my computer for about a month now but I'm only getting around to uploading it now

It's a bit boring, I know, and it hasn't brought anything new to the genre, I know. Aaaaand it doesn't have a variation of colours, which is something people have told me to work on, but oh well. I had fun making it.

Nice, but the planet needs some better shading imo, at the moment its flat (not the big one, the smaller one)
Reply

too bad all the major image formats (supported by DA at least) are still 8-bit... those glows would look godlike in 32-bit float
Reply

Clouds need shadows, besides that its great!
Reply

Fantastic name

ohh! and the artwork as well haha. Good work stut29, its brilliant. thumbs up!
Reply

Very sweeeeet image. I love this!!!!!!!!!!

Reply

This pic is so filled with pwn that it makes me randy. *KNEESLAP*
Nice work on the clouds and fings. 8D (I don't know any spaceical terms)
Reply


Your not dead!
This is really nice though, I also like how you made it my size. ;D - Cevr
Reply

It is BEAUTIFUL! Totally awesome!

NF
Reply

well it looks great my friend , i will use it as a desktop wallpaper 4 a while

.
Reply