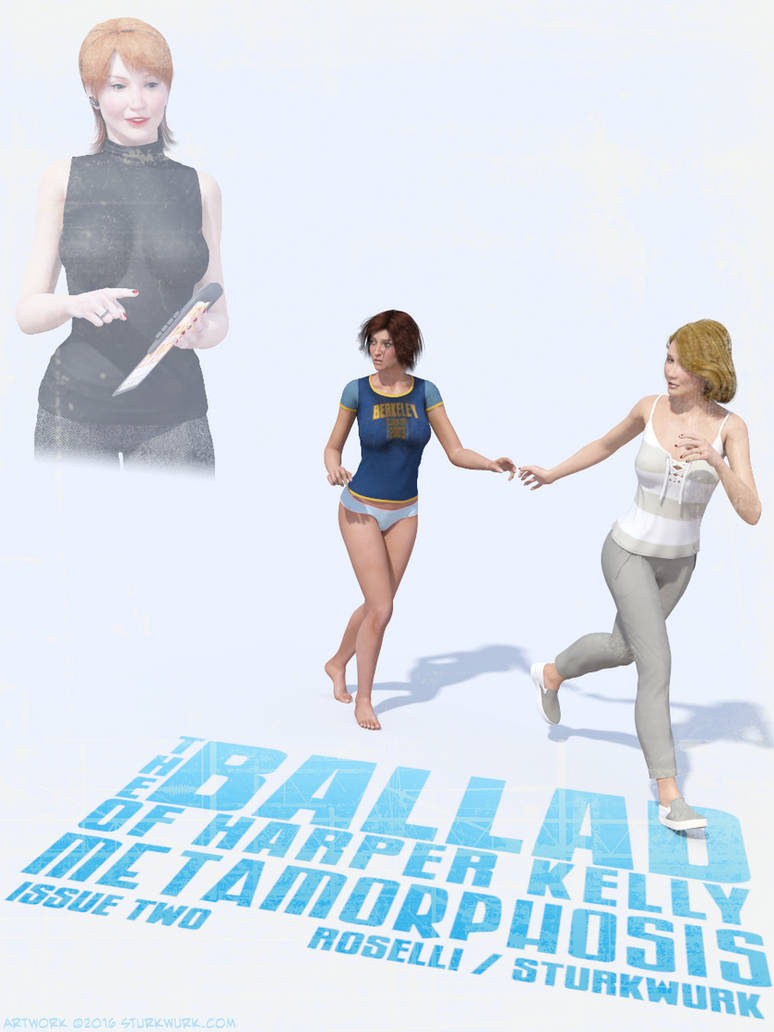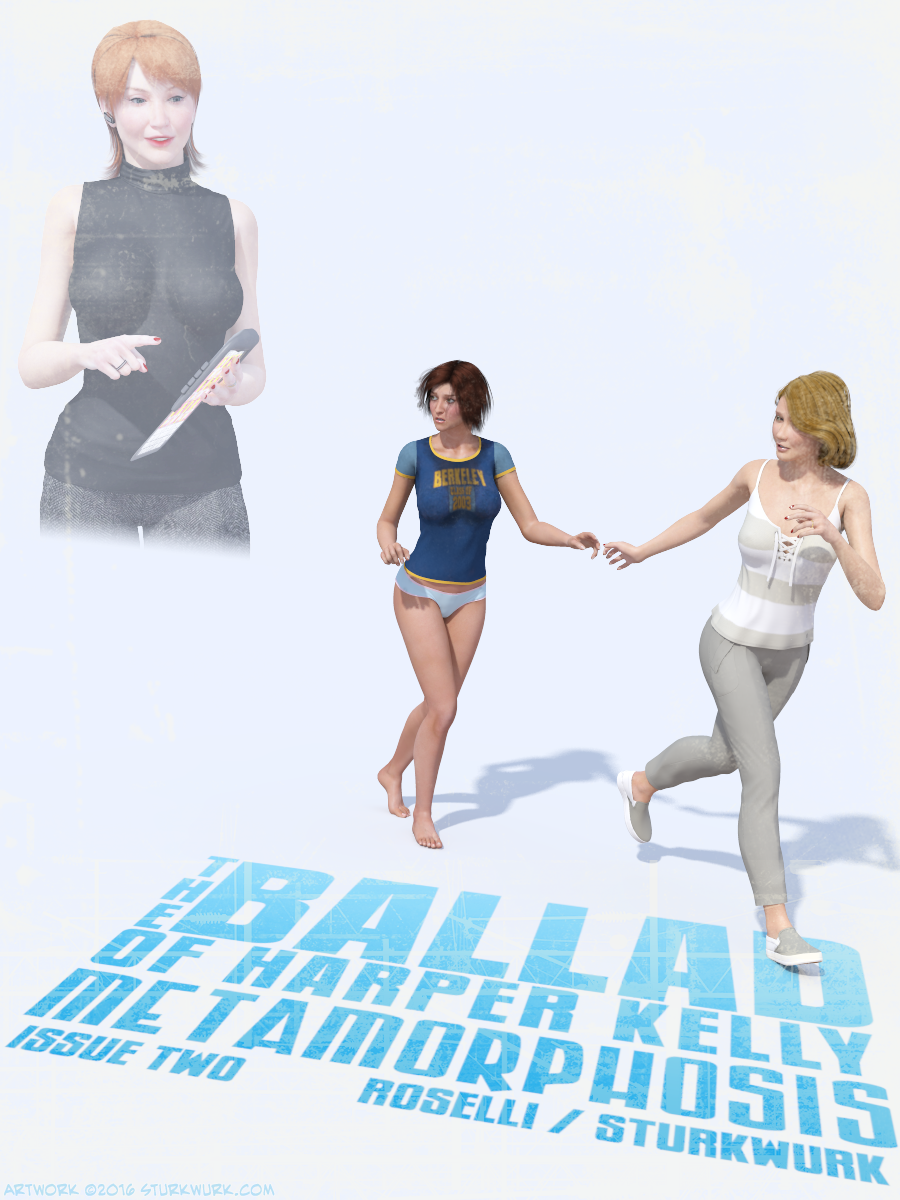 Watch
The Ballad of Harper Kelly: Metamorphosis
written by: Renee Roselli
artwork by: sturkwurk (me)
This is what I've been working off and on since March, 2016.
The artwork for the first issue is complete - the lettering hasn't started yet.
Available now, at the usual place for TG Comics as a PREMIUM format comic.
Issue One is available!
The cover imagery was heavily inspired by the classic movie posters for
North by NorthWest.