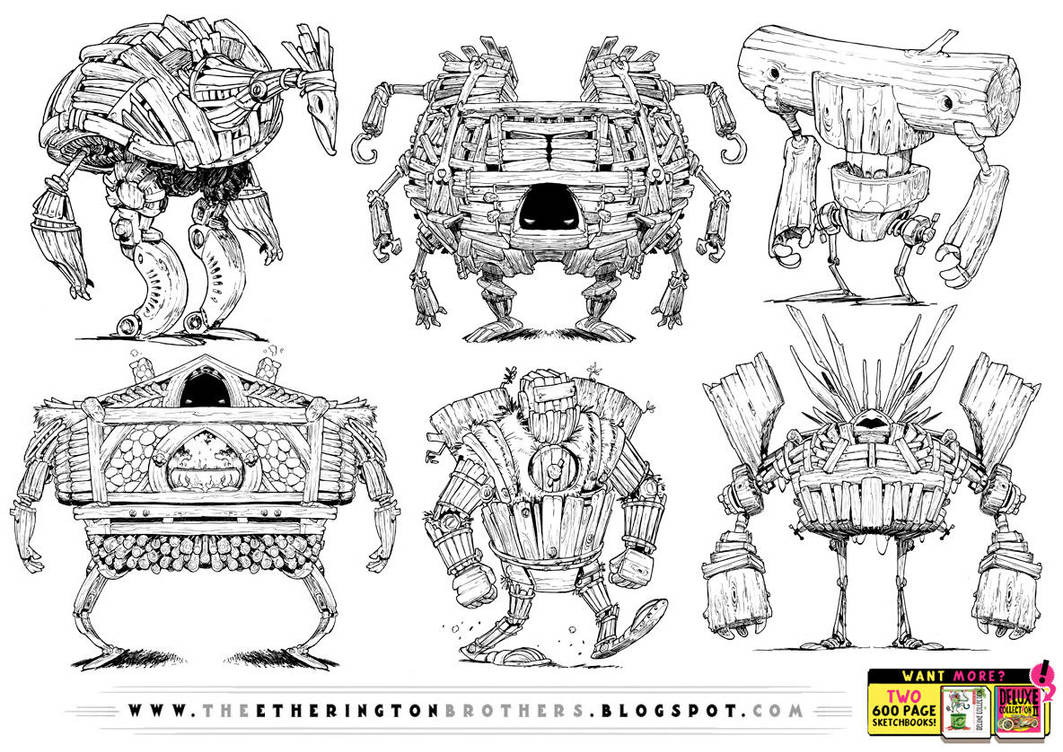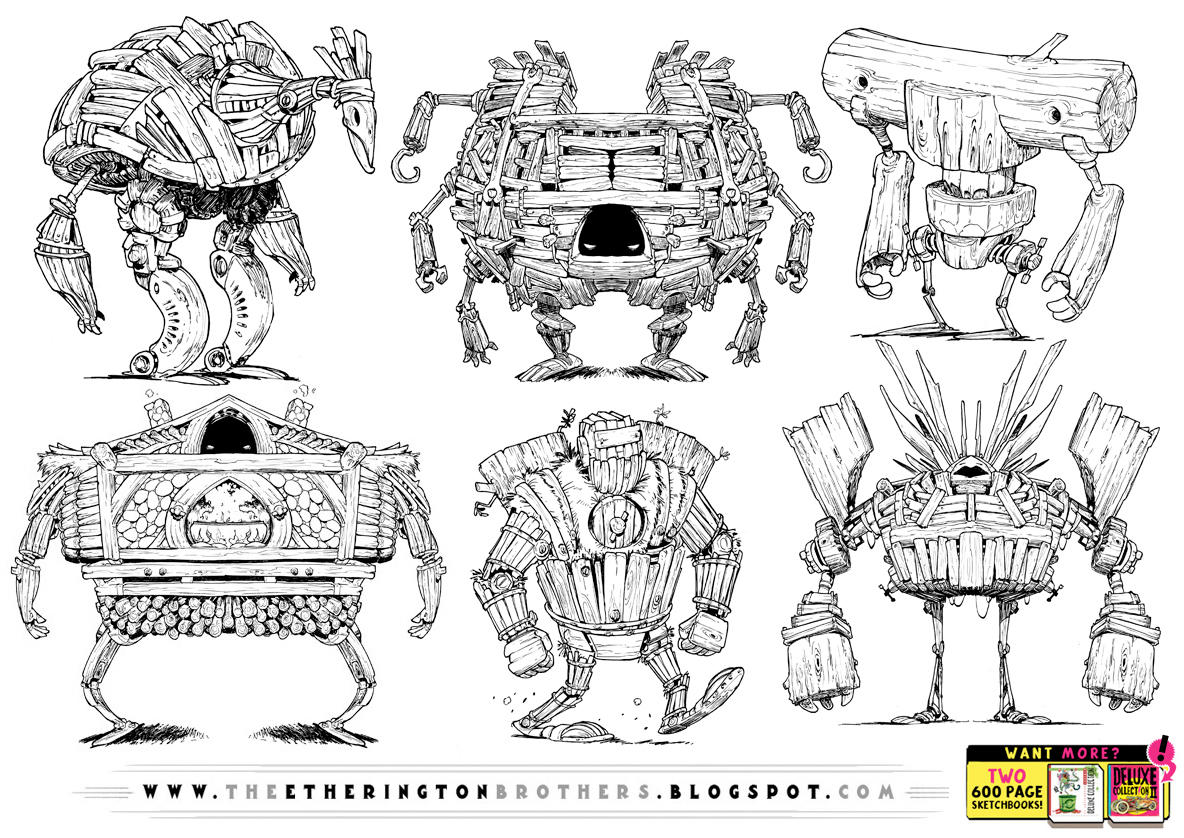 Today's reference set is these ROBOTS concepts! Hundreds more in my first two MONSTER 600 PAGE SKETCHBOOKS, which are
RIGHT HERE!
Lorenzo!

These are great! I especially like the log bot to the upper-right. Awesome work!

Reply

Reply

Wooden robots, pretty cool.
Reply

I read that as "Sex robot preferences!"..
Well, they are made of.. wood!
I need some sleep.

Reply

Reply

Reply