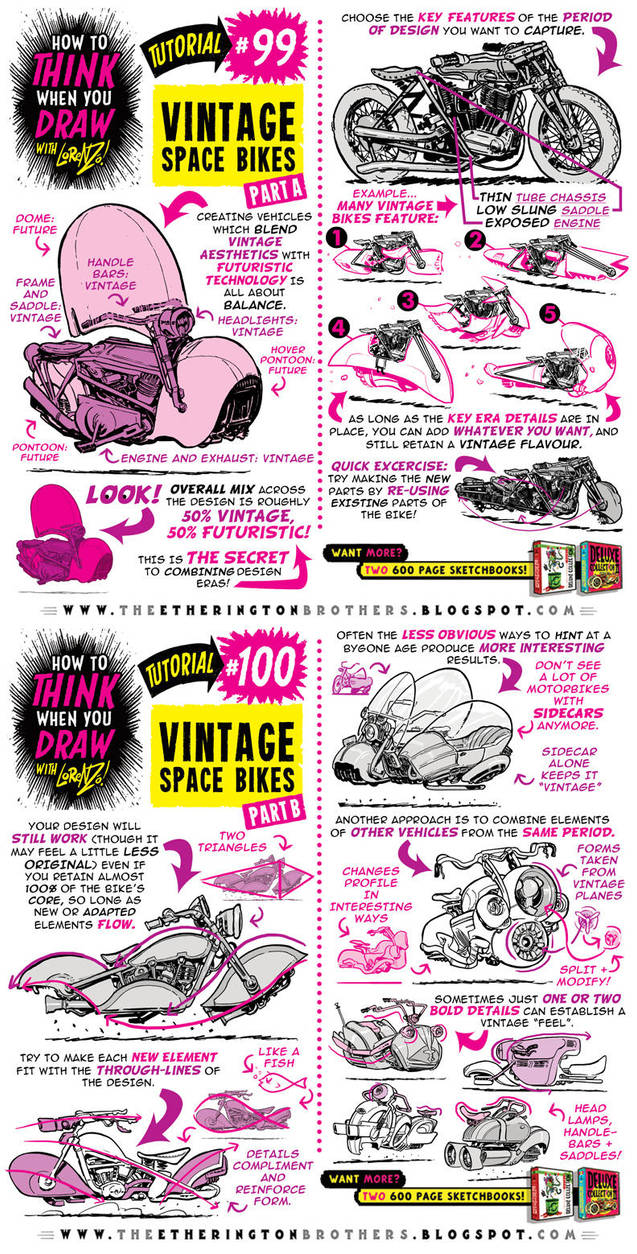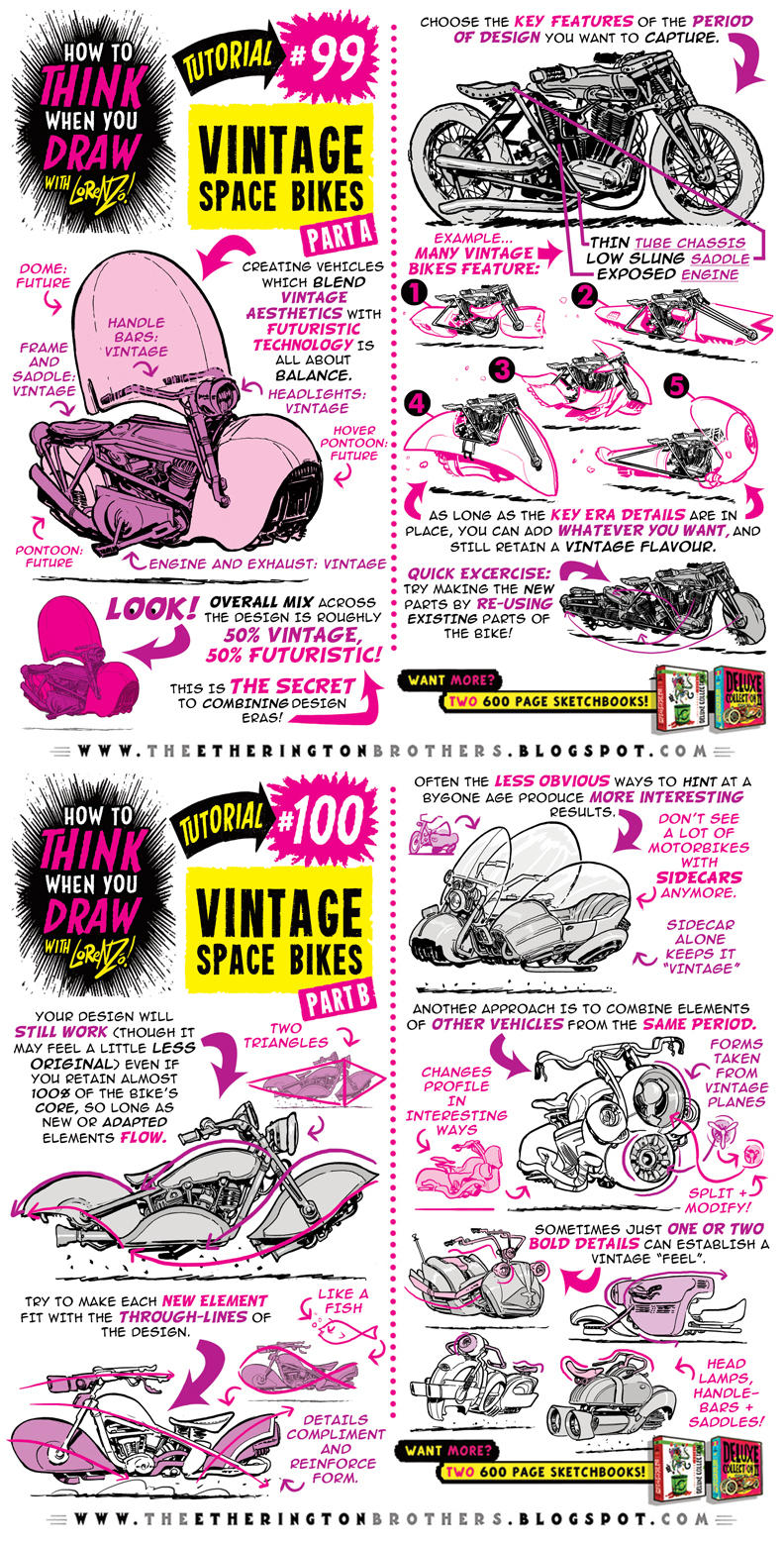 Here's my
How to
THINK
When You Draw
VINTAGE SPACE BIKES tutorial!

And join us on
OUR TWITTER EVERY SUNDAY
for
SkillUpSunday,
as we have
TONS
more
FREE TUTORIALS
,
REFERENCE SETS
and
RESOURCES
coming for you!
GO HERE
to see more!
Lorenzo!

Future lipstick and vintage all in one and a amazing combo!!!
Reply
Seeing this.. Made me feel I HAVE to draw this, or at least try at learn it. So I can draw matching space girls to them xD

It gave me to many ideas, you are evil!
Reply

haha! That sounds awesome! Be sure to let me know if you post some up

Reply

Oof that's oddly specific
I'm guessing this'd be useful for other time period mashups, like steampunk?

Reply

Reply

I don't find myself drawing vintage space bikes very often, and I didn't realize how badly I wanted to until I saw this tutorial. great job as always!! super informative!
Reply

Haha! Some of the tutes are to help , some are to hopefully make you want to try something new! Huge cheers!

Lorenzo!
Reply