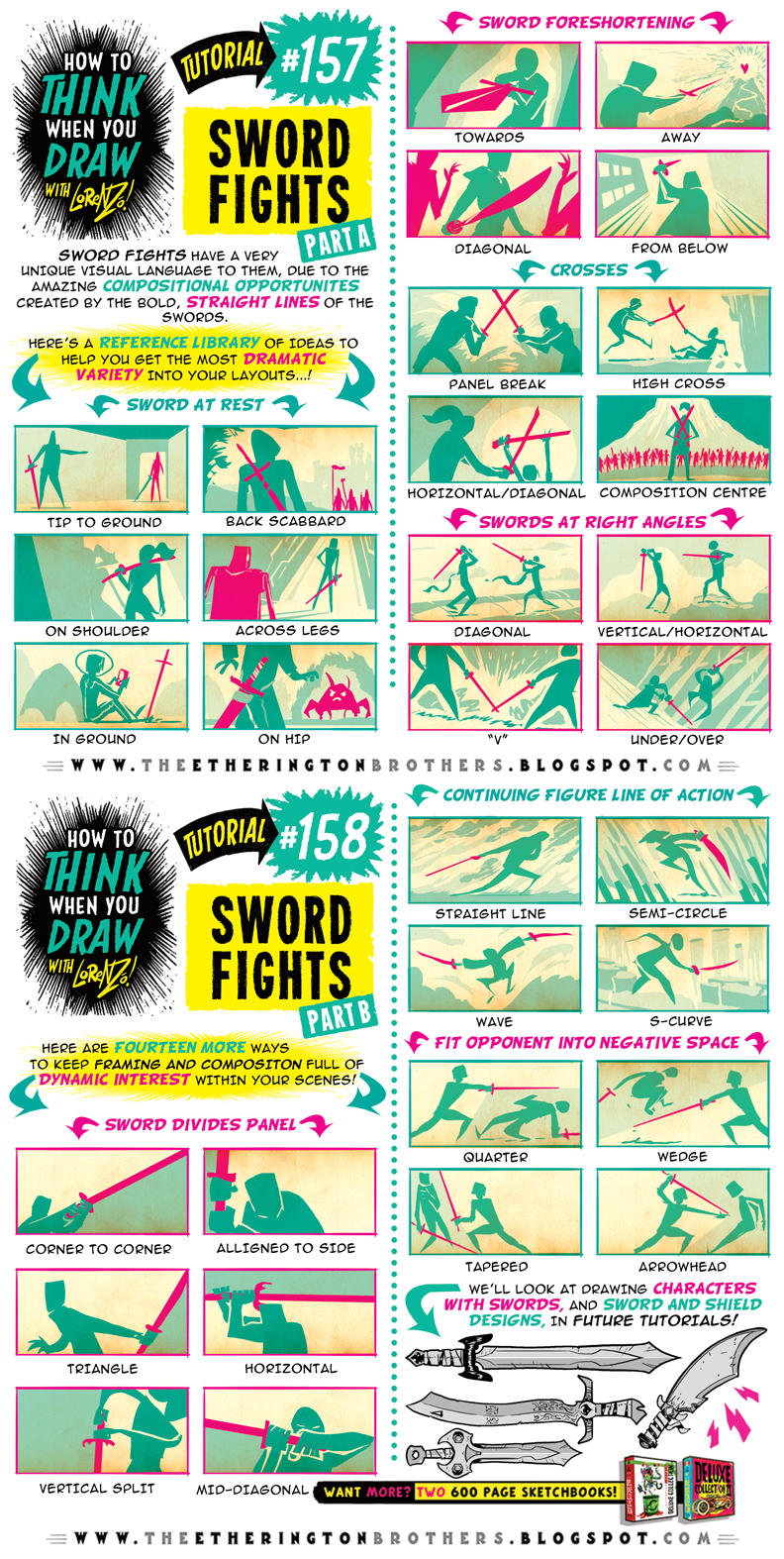 Here's a BRAND NEW TUTORIAL: How to
THINK
When You Draw
SWORD FIGHTS!

And join us on
OUR TWITTER EVERY SUNDAY
for
SkillUpSunday,
and
FridayFundamentals
as we have
TONS
more
FREE TUTORIALS
,
REFERENCE SETS
and
RESOURCES
coming for you!
GO HERE
to see more!
Lorenzo!

I love your tutorials! Thanks!
Used it here - cited it and credited you - thanks again!!!
Essentially I set out to force some practice on my own stuff - using a character of mine - and also use some "Micro-Line" drawing pen set I bought from Amazon.
So I ruled out a page of about the same rectangle as in your sword tutorial and then randomly jumped through a bunch of them, making quick scenes based on the character/setting.
Also I've used lots of your tutorials for still drawing practice.

Reply

Ooooh! This will come in very handy! Thank you for sharing!

Reply

Awesome turtorial man, Thanks for yor work.
Reply

Thanks again!!!! I'm printing all them for my trainning!!
Reply
please don't put swords in the ground though it's very bad for them
Reply