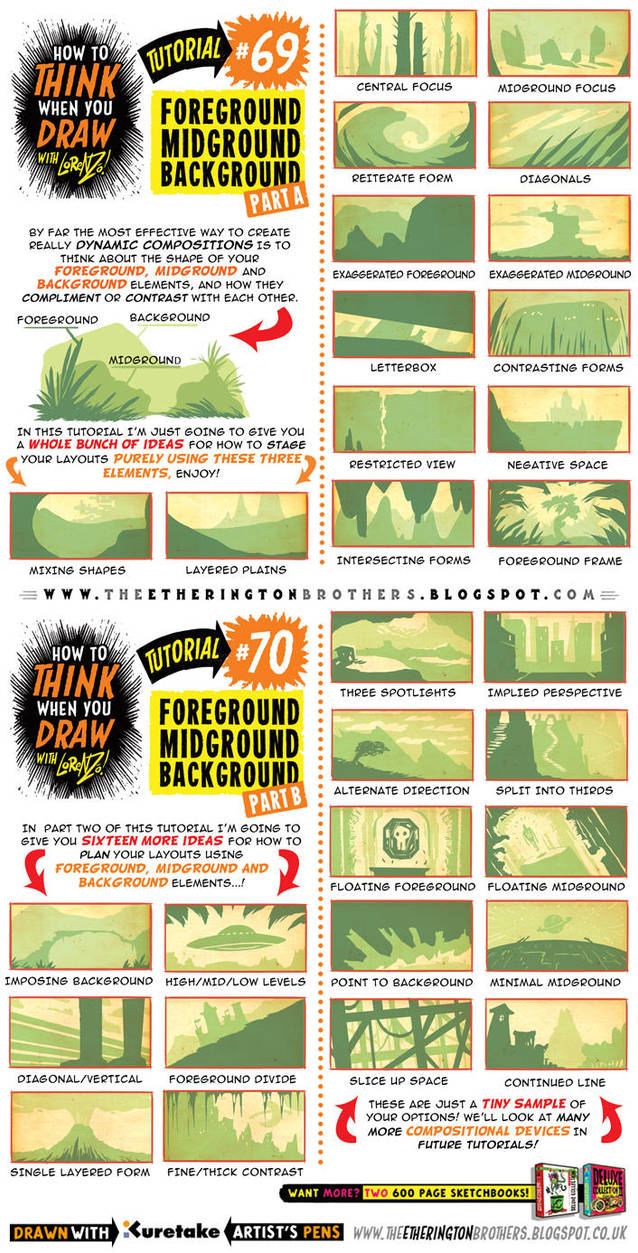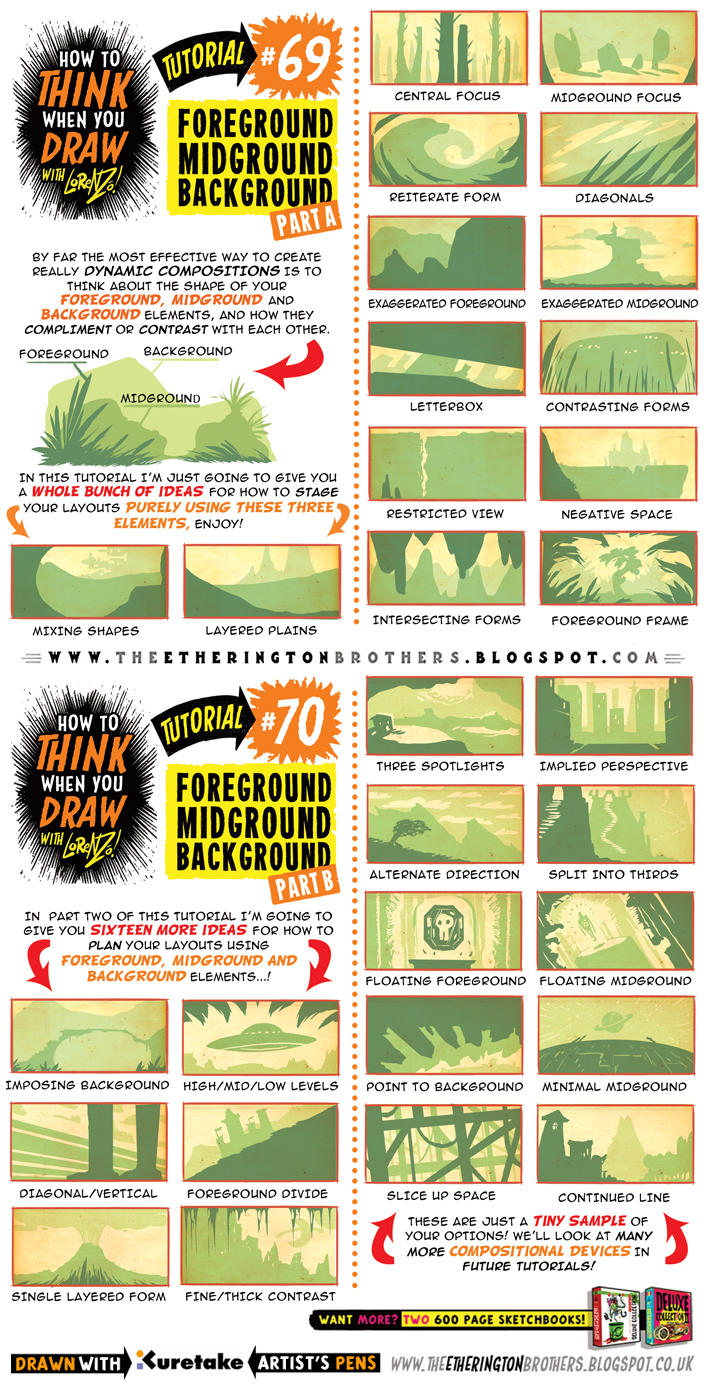 A
HUUUUUGE THANK YOU
to everyone who shared the first part of this tutorial
on twitter HERE
last week -
TEN THOUSAND
retweets and likes - incredible! Wonderful for me to think of all the people that are going to be able to use these ideas in their work, this is what it's all about!
So here for you is BOTH PARTS of the tutorial, looking at how to THINK When you draw
FOREGROUND, MIDGROUND and BACKGROUND.
I recommend you use this tutorial in conjunction with some of my other world building tutorials, such as
THINKING IN 3D
, and
How to draw ROCK FORMATIONS.
And here's a link to... 50 MORE FREE TUTORIALS!
And if you want even more, here are links to my recent tutorials on how to draw...
TREE BARK
LIGHTNING and ELECTRICITY
ROBOT ARMS
IN-WORLD TYPOGRAPHY
BOOKS
CABLES and WIRES
SAUSAGE DOGS
MUSHROOMS AND FUNGUS
MECHANICAL DETAILS

If
YOU
have a
REQUEST
for a tutorial subject, just let me know in the comments below, or on
TWITTER HERE
or
INSTAGRAM HERE

PLUS!!!
GO HERE
to
get
4 weeks
of tutorials, plus
140 pages
of incredible COMIC for
£1!!

Lorenzo!