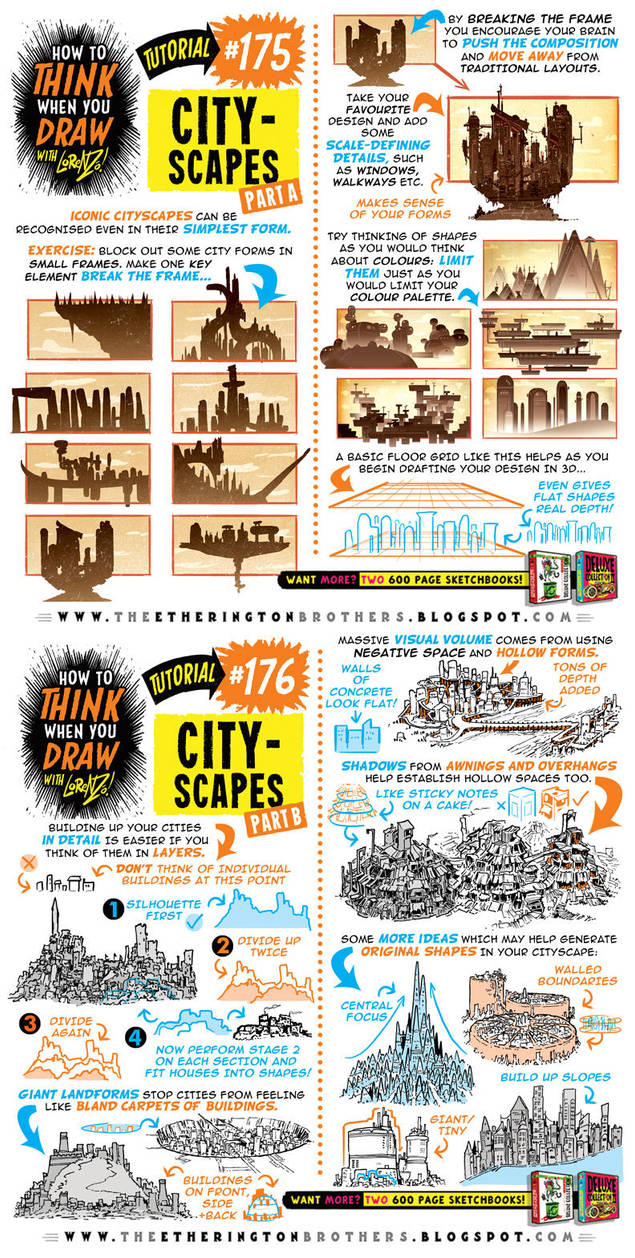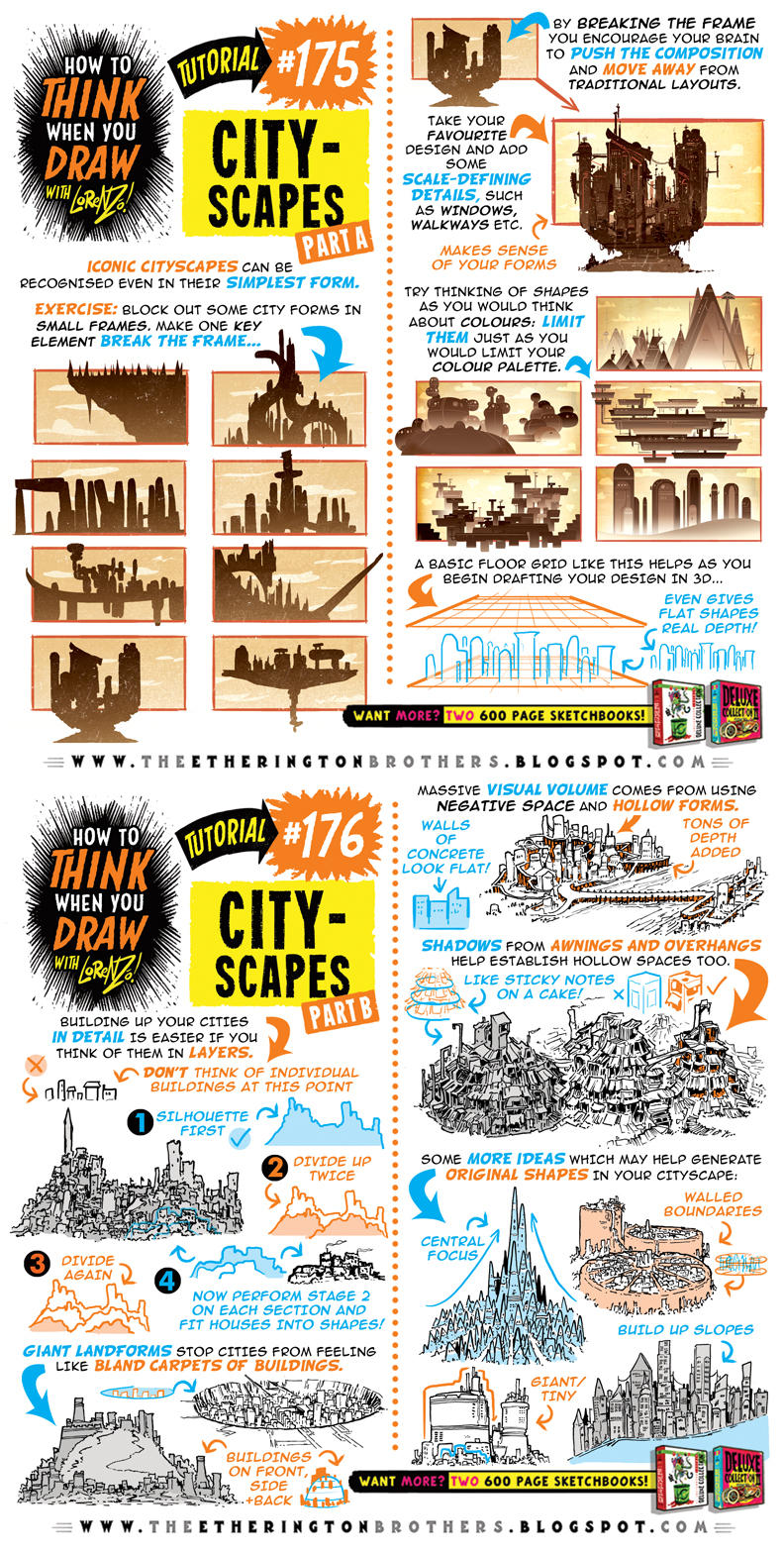 Here's a BRAND NEW TUTORIAL: How to
THINK
When You Draw
CITYSCAPES!

And join us on
OUR TWITTER EVERY SUNDAY
for
SkillUpSunday,
and
FridayFundamentals
as we have
TONS
more
FREE TUTORIALS
,
REFERENCE SETS
and
RESOURCES
coming for you!
GO HERE
to see more!
Lorenzo!

Inspiring. Longtime fan. This process will help me to be better. Cheers!
Reply

Reply

Many many thx for this great tuto!!!

Pat
Reply

these are great. Thank you

Reply

THANK YOU. This account posts some of the most helpful tutorials I've ever encountered and is always my first stop when I'm looking for how to draw anything related to environments - this one in particular will be more help than any I've seen before when it comes time to draw Big East and Barrio Libertad in my project.
Reply

Ah, that's so great to hear, thanks you! I try my best to keep a good variety of subjects coming each week! Good luck with your project!

Lorenzo!
Reply

These tutorial are brighten my days. Thanks a lot
Reply