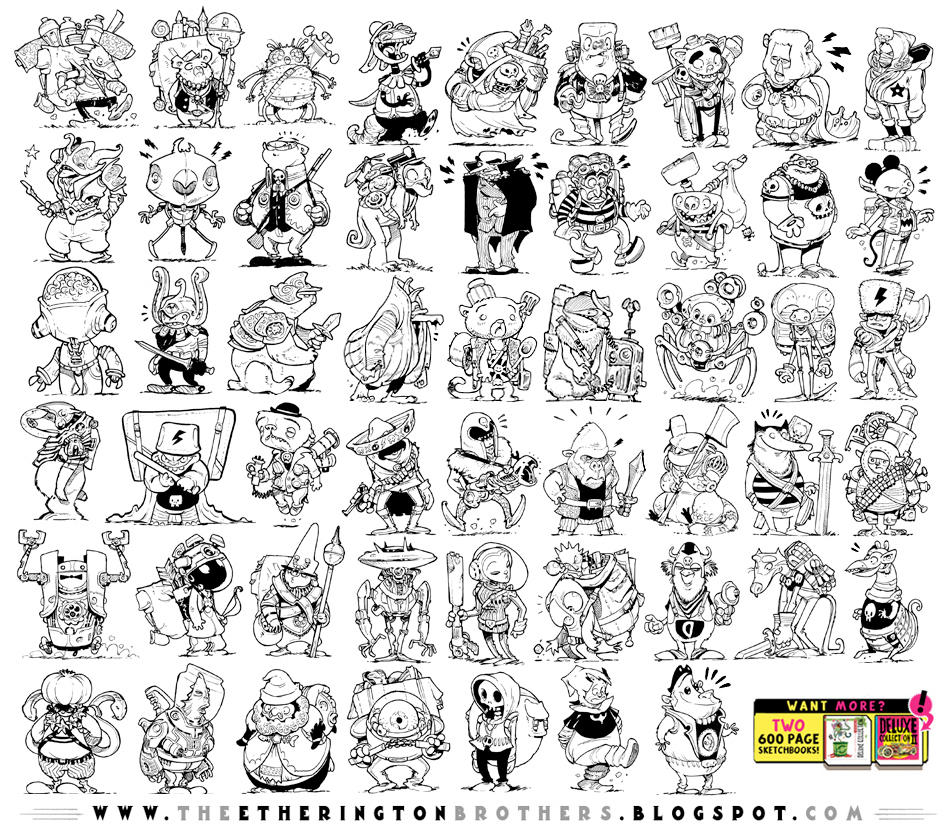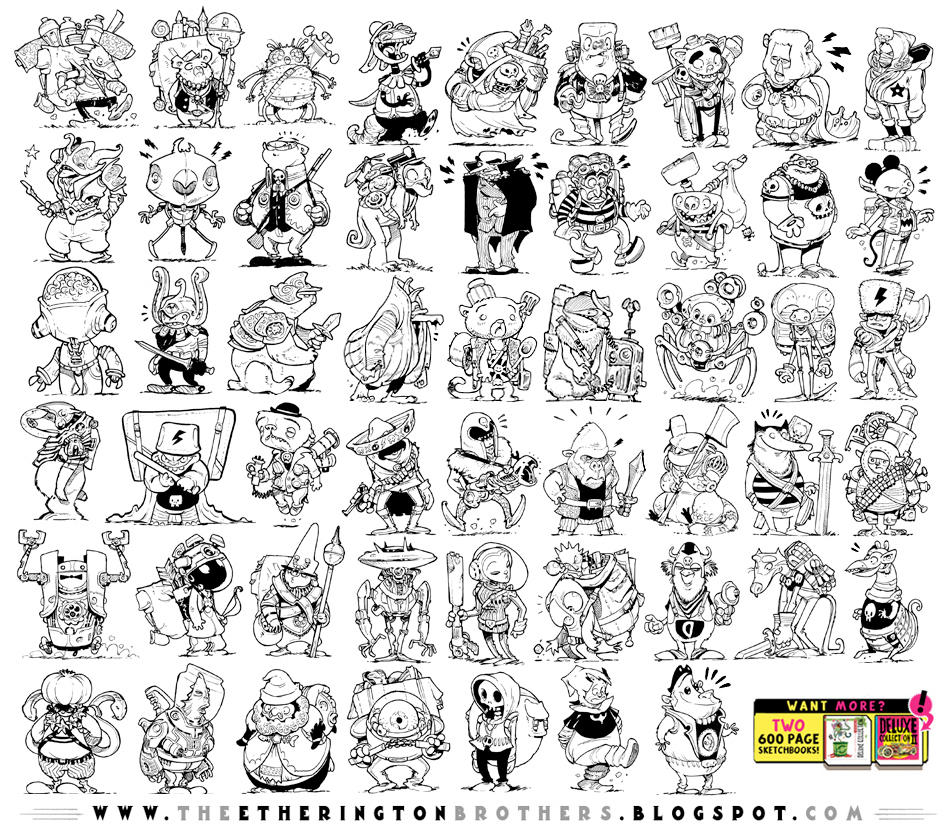 Today's reference set is these GAME and COMIC CHARACTER concepts! Hundreds more in my first two MONSTER 600 PAGE SKETCHBOOKS, which you can still get for a few months more
RIGHT HERE!
Lorenzo!

Will the 3rd sketchbook end up on Lulu soon?
Reply

Hey pal, thanks so much for writing, and for the interest in sketchbook 3, that's so appreciated! Unfortunately the books are now sold out, BUT I will be coming back to Kickstarter with my tutorials and art books in early 2019. If you want to be on the launch day mailing list, just mail "Add me, Lorenzo!" to misterlorenzoboy@yahoo.co.uk and you'll be one of the first to know when the next Kickstarter launches! If you've joined the mailing list in the past, you're already on it

Huge cheers, Lorenzo!
Lorenzo!
Reply

These are awesome!! What are they for?
Reply

Just a reference set to help other artists come up with ideas

Lorenzo!
Reply

So creative mind

Reply