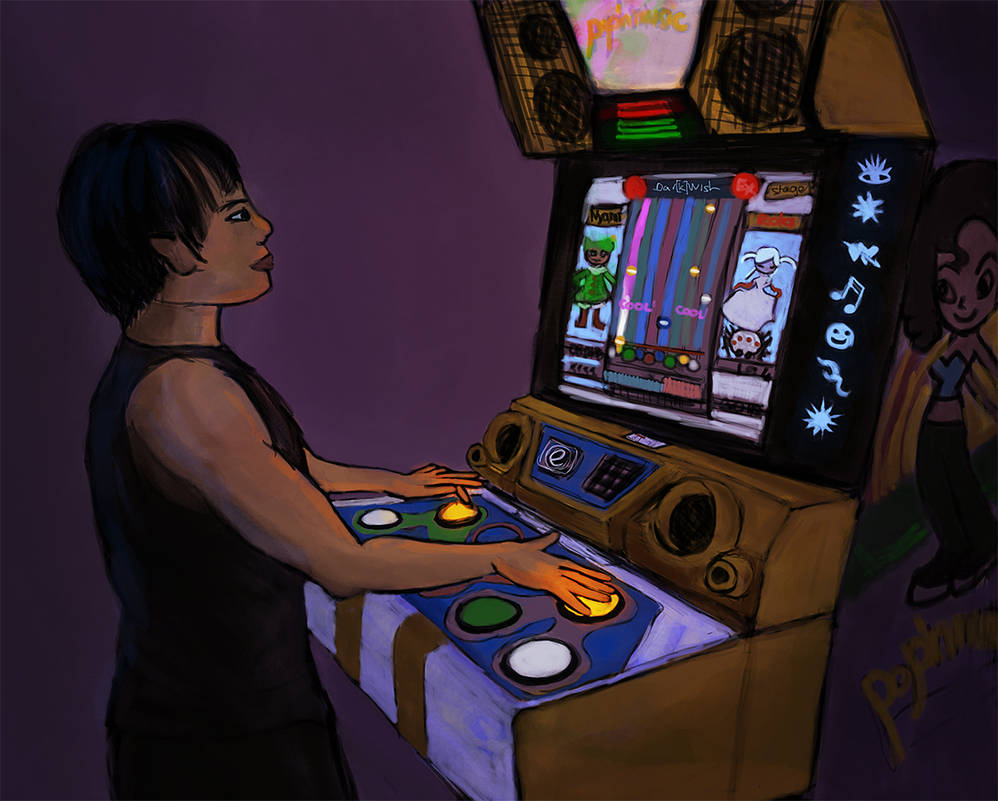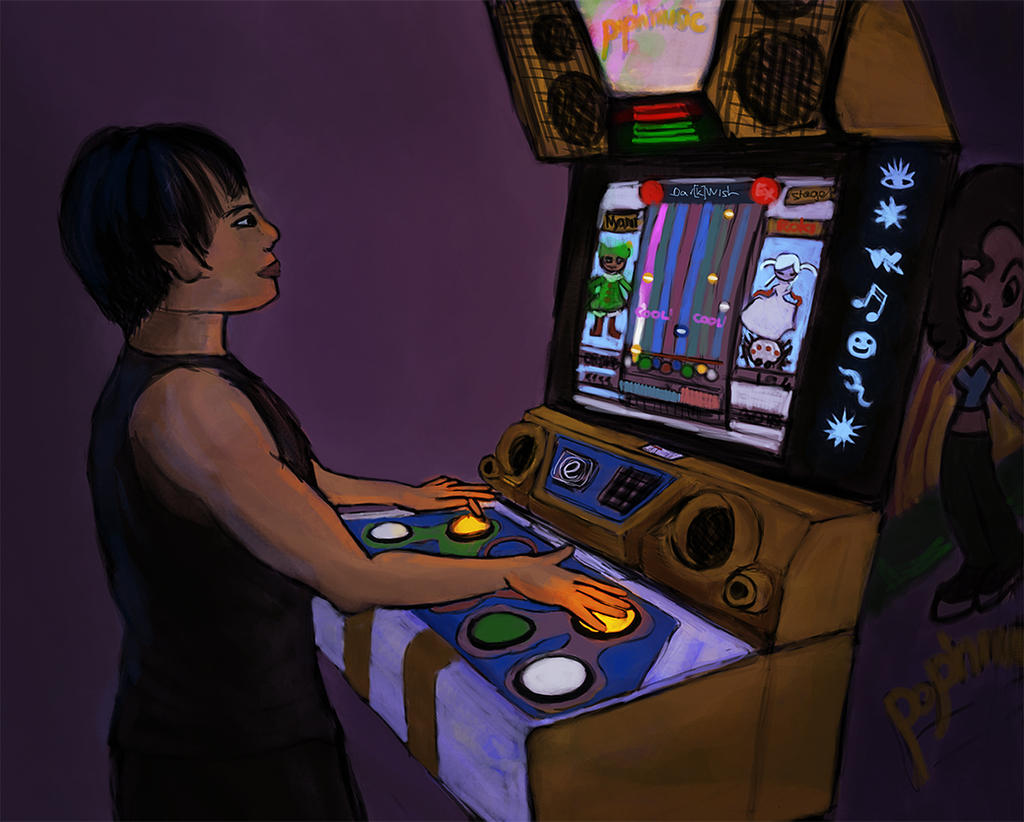 Watch
each of these music games paintings started differently...in terms of process. This time around I set the 'color theme' and tried to work with those colors right away. the other ones started as a drawing, later colored, and finally tweaked so it would get some atmosphere and ... um...dark feel.

you Play
Dar[k]wish! LV43
Reply

Yes, correct. I like that song/chart. In general, I like Akino songs/vocals. It was one of the 37s that didn't really feel like a 37 and I could clear it (I still didn't get used to the new scale) before other songs of that level.
Thanks for the fav and comment.
Reply