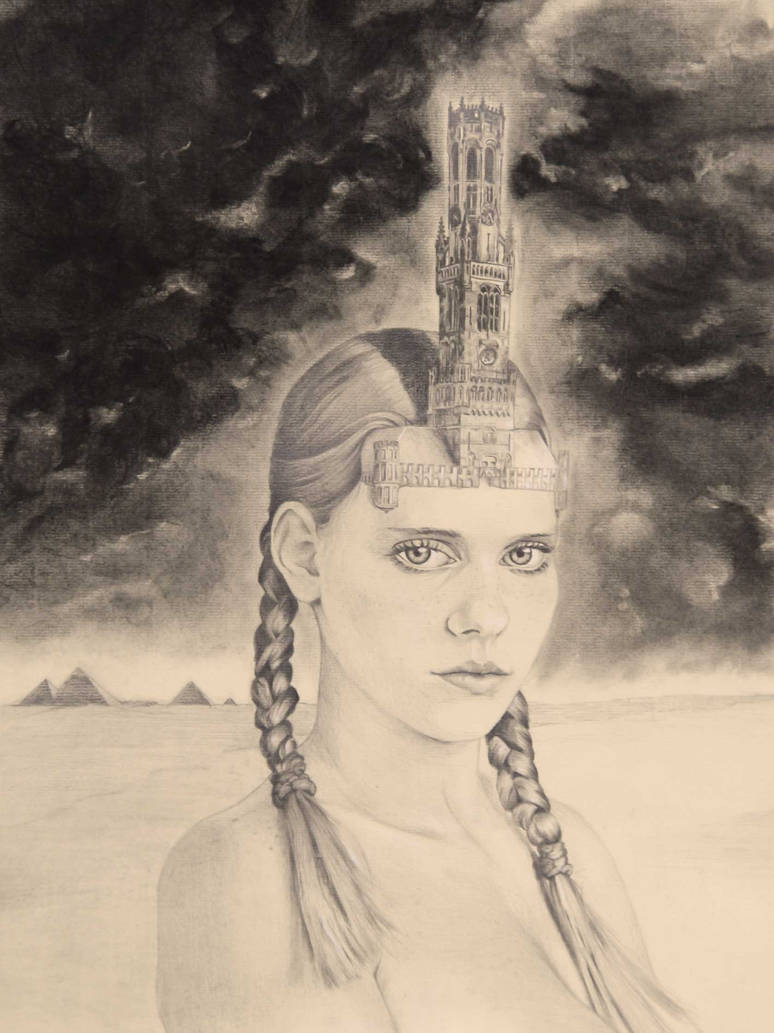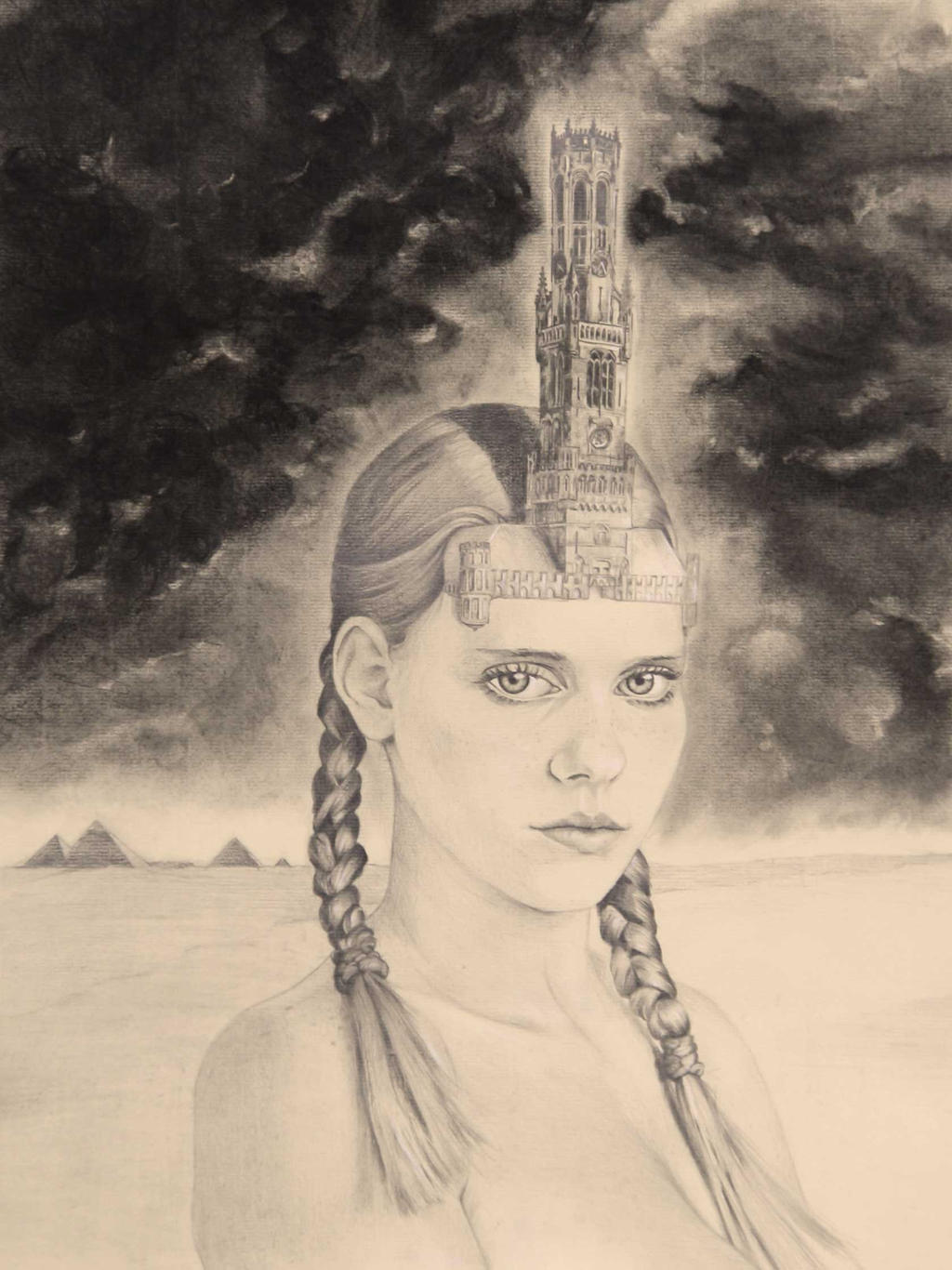 Watch
Part of a serie :
strooitje.deviantart.com/galle…
Regina Bruggia, or the Queen of Bruges
She weares the Belfry of Bruges as a Pharao crown.
The Belfry of Bruges, or Belfort, is a medieval bell tower in the historical center of Bruges, Belgium. One of the city's most prominent symbols, the belfry formerly housed a treasury and the municipal archives, and served as an observation post for spotting fires and other danger.
The belfry is also known as the Halletoren (tower of the halls).
The halls were a medieval marketplace where a lot of good were traded, hence the treasury on the 2nd floor.
She watches over Bruges and the trade that made the city rich and famous eventhough dark clouds seem to threaten the modern day economy...
Media : pencil and charcoal (sky)
Reference photo by Johannes Schwab,
www.pinterest.com/pin/40771657…