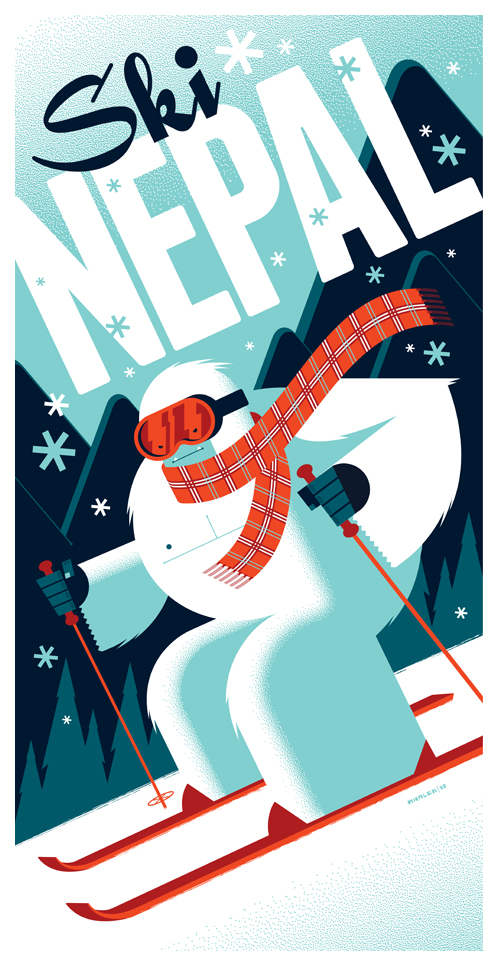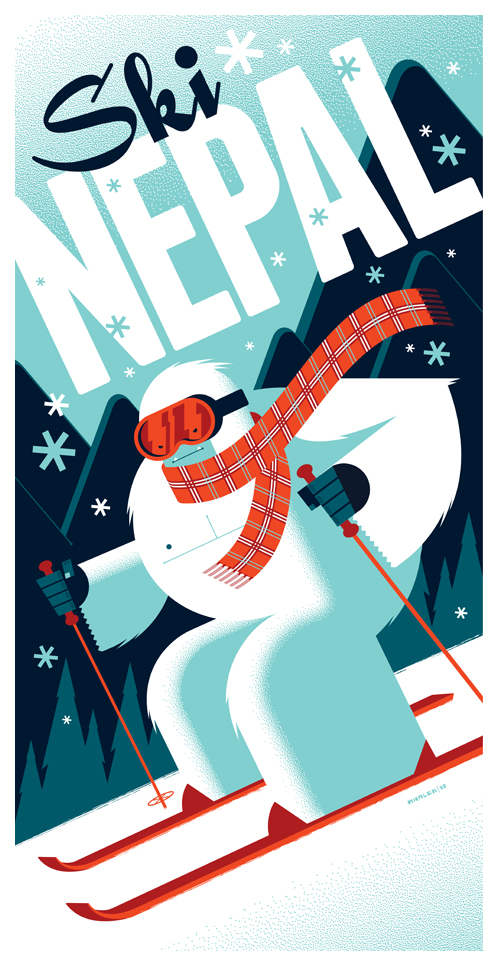 Watch
here's my entry for
acidfree gallery
's second online show, entitled
"myths & monsters"
. i've had a hankering to draw a yeti for a while now, and this show theme provided the perfect opportunity to scratch it.
full release details are as follows:
print info:
size: 12"x24"
medium: archival giclee on smooth fine art paper, 270 gsm, 15 mil
edition: limited, 30
release info:
location:
acidfree gallery
date: friday, july 27, 2012
time: 12:30 PM EST

Reply

Love the Art Deco influence
Reply

Hey there, I was wondering if you could clear something up for me / give me a pointer, the halftone effect you've used on the yeti and the background, was that made in illustrator? For the life of me I can't figure out how to achieve the same effect without having to hop between photoshop and illustrator and using live trace. : /
Reply

Great piece. Love the angle.
Reply

Reply

Reply

Reminds me of the Sasquatch posters for last year's festival at the gorge, I love this <3
Reply

Reply

Reply

Reply

great as always. nice details for the cut off at the top and bottom of the print!
Reply

Reply

Reply