Deviation Actions
Daily Deviation
June 1, 2012
mondo: toy story by *
strongstuff
is a wonderful tribute to Disney's Toy Story movies, starring all of the main characters, and I'm just loving that colour palette!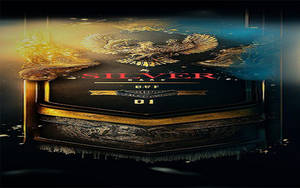 SILVER Subscription Pack
Upgrade to our Standard Subscription Plan and get access to even more images each month, plus greater discounts on paid image packs. Only $20/month.
---

Description
i'm excited to show off the final print in my
mondo
/
disney
screenprint series,
"toy story"
!
my goal here was to capture the awe and wonder that swept all of the toys in andy's room (with the notable exception of woody) when buzz arrived on the scene.
at any rate, i think it's only fitting that this poster series ends with the first pixar film, which unbelievably, was released all the way back in 1995.
"this isn't flying, this is falling with style!"
poster specs:
• 6-color screenprint on cougar natural 100# cover
• size: 24" x 36"
• limited edition of 540
online sale info:
• thu, may 10
• time: random
• where:
mondo
Image size
612x896px 454.58 KB