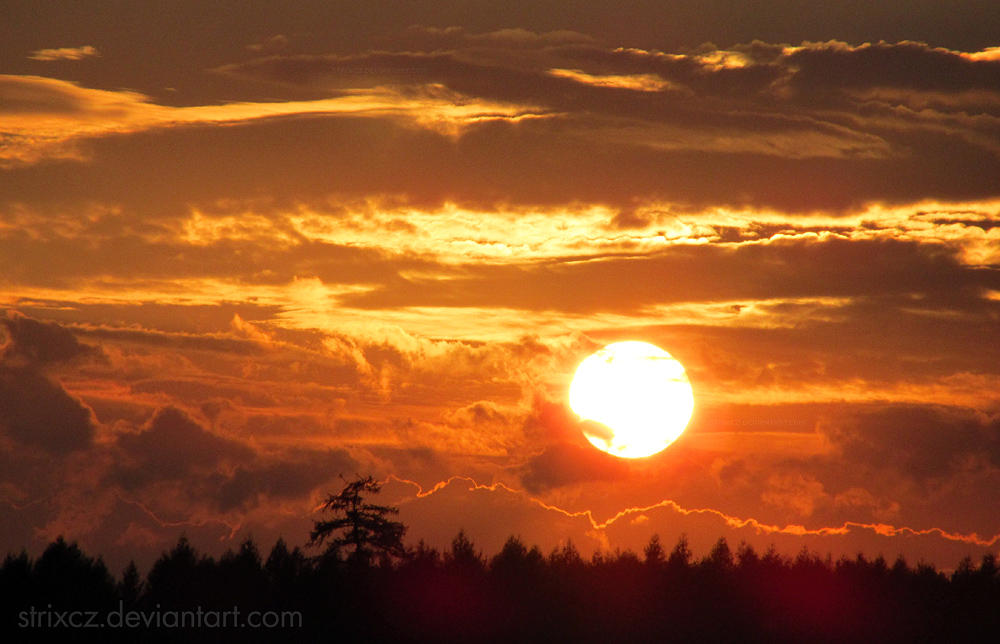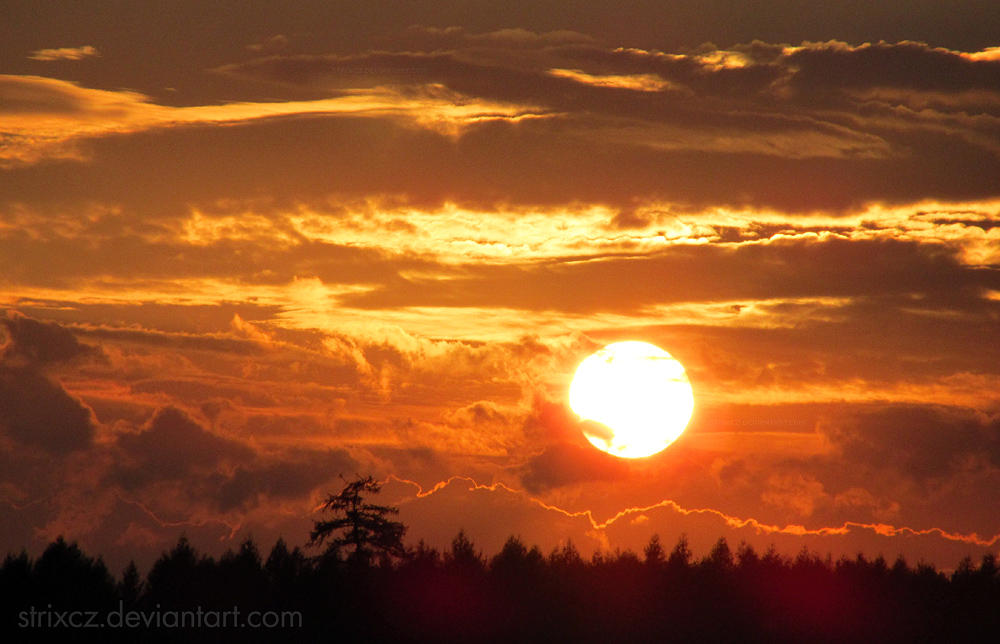 Watch
I've recently bought Canon Powershot SX160 IS so I can take photos even when I don't have space in my backpack for the bulky DSLR (I really need to get like 100 l backpack so I can mountain hike with my full photo gear

) and I have to say, even though it does produce quite a lot of noise compared to my trusty 30D (which is understandable, since its chip is MUCH smaller), it's a great value for the money! Especially the 16x optical zoom along with great stabilizer makes it a very versatile pocket camera (the body is surprisingly small for the focal length the lens provides). Plus it's capable of recording HD footage (the quality of the video is reasonable considering how cheap SX160 is).
Sorry for the "commercial", I'm just really glad I got this camera...

This one was taken yesterday, from a train window, while going back from a trip to Jeseníky mountains. Great time

Pretty much straight from the camera (minor contrast adjustment + crop done).
Canon PowerShot SX160 IS





© This is a copyrighted artwork of Roman Urbasek (~StrixCZ). It's NOT a stock. Please, respect those simple rules:

You CAN


...share it "as is" in your journal, on your blog/website, on FB or anywhere else (you don't have to ask me, just link back to my gallery, please).

You CAN'T


...modify it in any way (including cropping).


...remove my signature ("strixcz.deviantart.com").


...repost it anywhere on dA or outside dA claiming it as your own.


...sell the prints of it.


...use it as stock without asking me first.


...use it commercialy in any way without asking me first.

Please, let me know (with a link) if you share it anywhere. You should also always link back to my gallery (strixcz.deviantart.com), whenever you share it.
Ask me for commercial use.

Now, considering the small sensor size, this is an AWESOME photo. I plan on buying the SX170 model soon (SX160 is not available here anymore), since I don't have money for a DSLR - and it's really like what the say - it's 33% camera, 33% photographer, 33% postprocessing, and 1% luck that makes for a quality photo. I also like the ability to use Tv/Av/M modes and manual focus on such an inexpensive camera.
Reply

Thank you

Yeah, it's a good value for the money. The biggest drawback of the camera is the limited possibility to play with depth of field (unless you shot very close objects in the macro mode or use high to maximum zoom) - but this applies for majority (if not all) of compact cameras... Also, don't expect much from the manual focus feature, as it's quite clumsy to control and the screen doesn't provide the resolution needed to be 100% sure the focus is perfect. Other than that, it's still a good tool

Anyway, if you're short on money yet you're sure you would find a use for DSLR (and if you don't care much about the size and weight of the camera) I would definitely recommend you to go for it! You don't have to buy a new one - if you choose wisely (don't buy from anyone who doesn't allow you to come and pick up the camera in person), you can get used (yet 100% functional) DSLR for fraction of price of a new one. Actually, that's what I did - I bought my EOS 30D for about 350$ (used but in top condition - no single scratch on it) - and that's a while back and in Czech republic (oddly, electronics in our country are usually more expensive than in US or UK - even though our wages are MUCH lower in general). Anyway I'm quite sure you can get much better deal now...

Reply