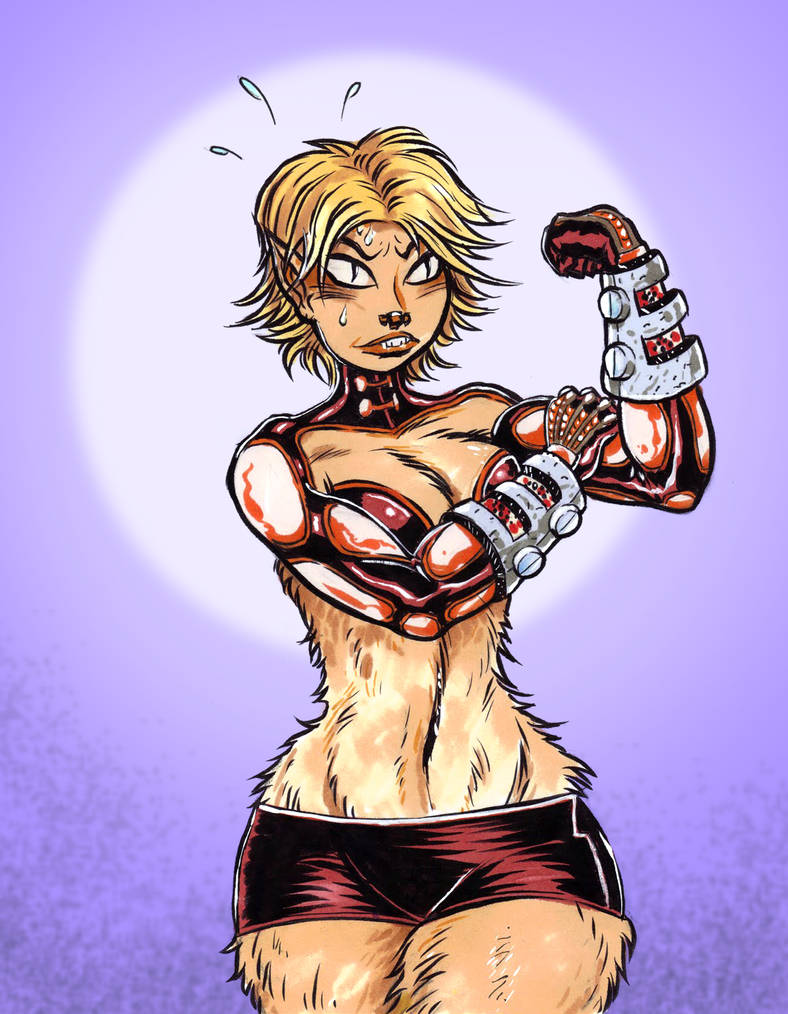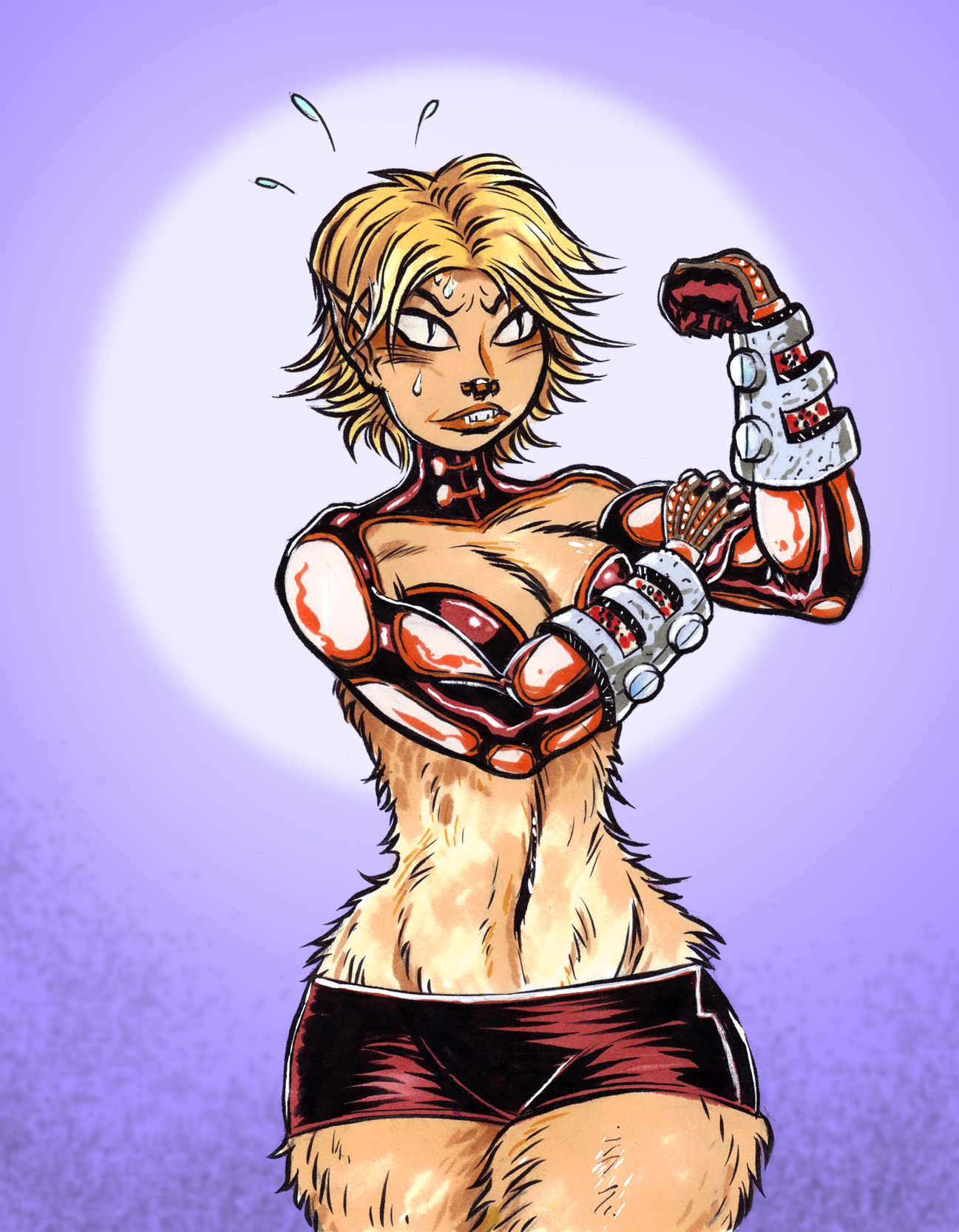 Now wait a minute, a FURRY? Say what!?!
This is yet another strange collab sketch with the illustrious Mathew Joshua
[link]
and Erik Van Buren
[link]
. Mathew started it off with his voluptuous layout, and I did more of the penciling and inking on this one. Erik finished it with the marker coloring.
Wuffina image and likeness copyright © 2011 Mathew Joshua, Erik Van Buren, & Daniel Strickland, all rights reserved.