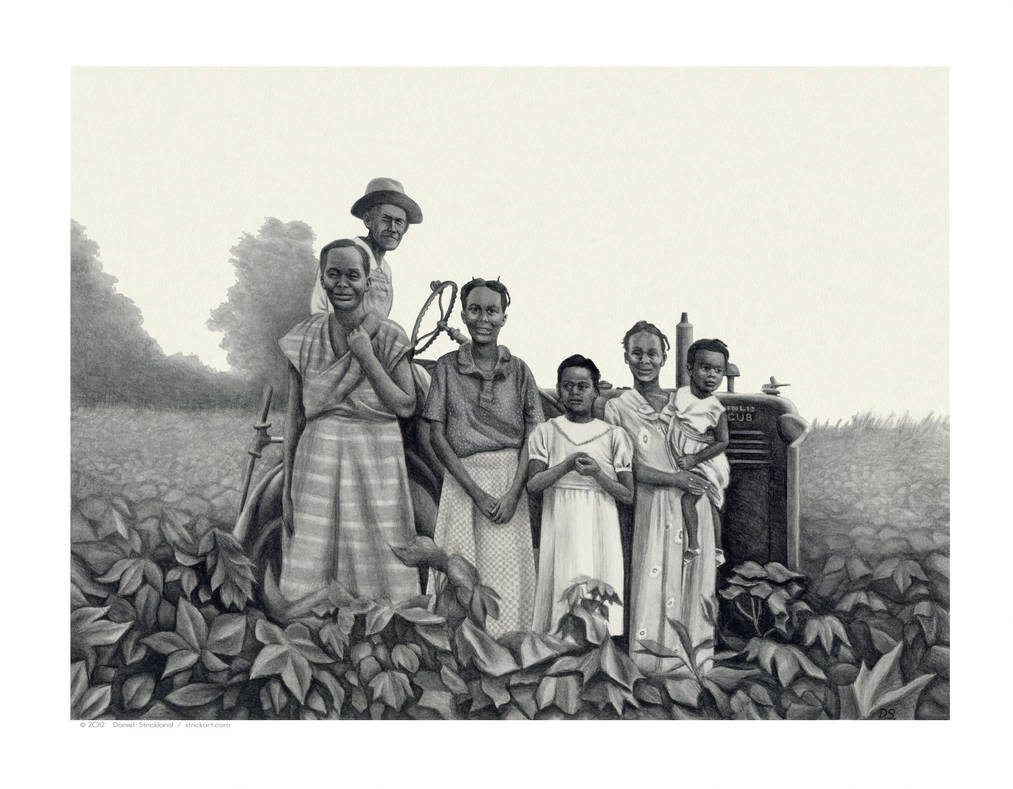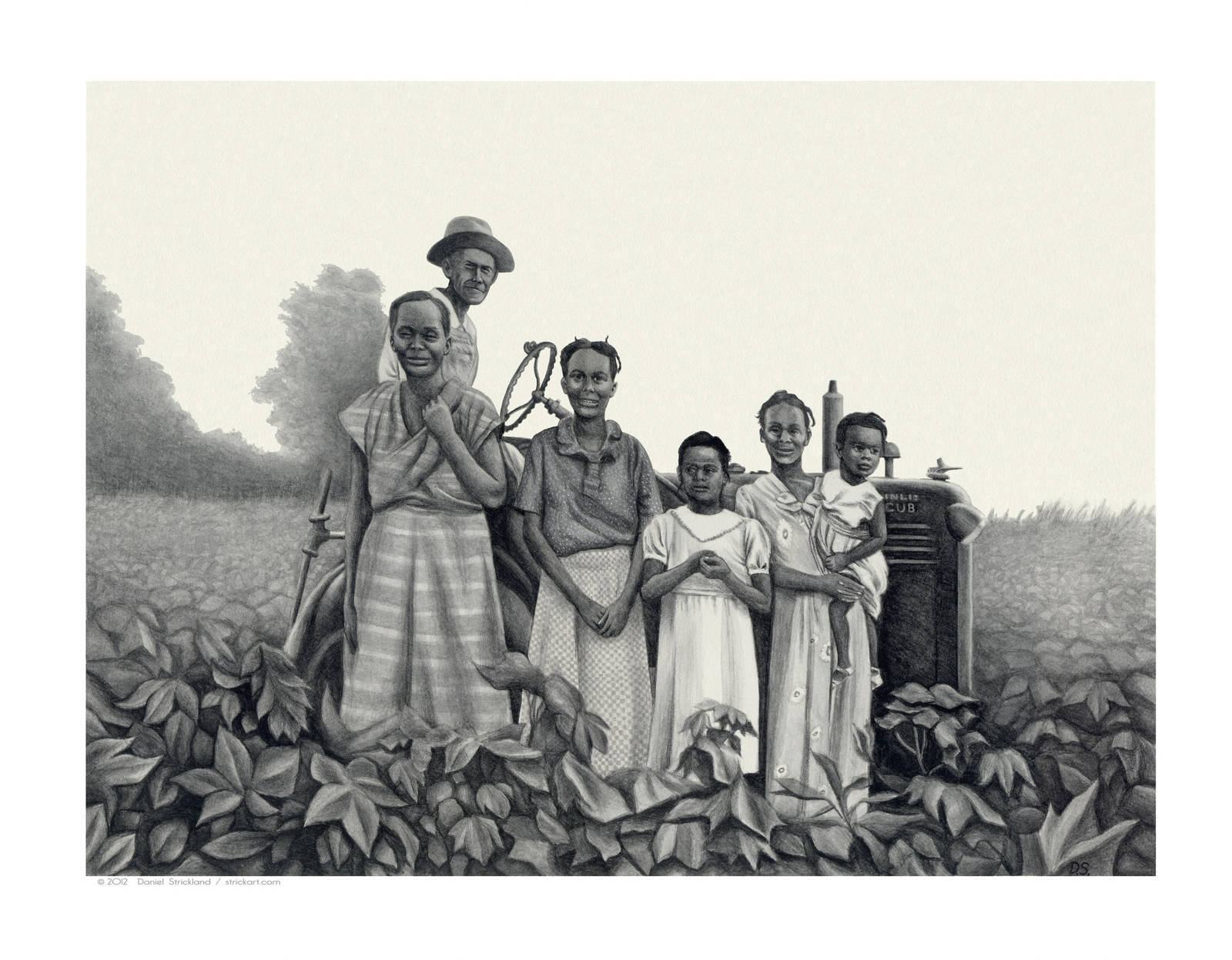 Watch
"The Value of Family" is a commission I did a while back that I am currently selling prints of. I had this on display/sold prints at a recent last-minute show put on by The Koi and Pond Society at Harb's Oasis (seriously, I am not making that name up.)

Old stuff from the strickart show, I know, but I am currently working on Southside Nefertiti again and I can't show that work just yet.
Reply

They live in this picture! Drawing is amazing!
Reply

Great picture! I like how you did the crops around the family workers.
Reply

Thank you so much Richard! Yeah, someone at the show was asking me about what kind of crop that is. I honestly had no idea. I'm now thinking it may be a type of indigo. What do you think it is?
Reply

I'm not so sure. It could be.
I was thinking some kind of legume or squash. Some plants can be hard to identify when they are in different stages of growth.
Reply

Those are some good guesses too. This lady at the art show also told me that picking indigo is dangerous because it is poisonous. That kind of adds an unsettling layer to the portrait that I never even considered.
Reply

I could just imagine working all day with a poisonous crop.
That does make that photo seem different with the indigo in consideration.
Reply