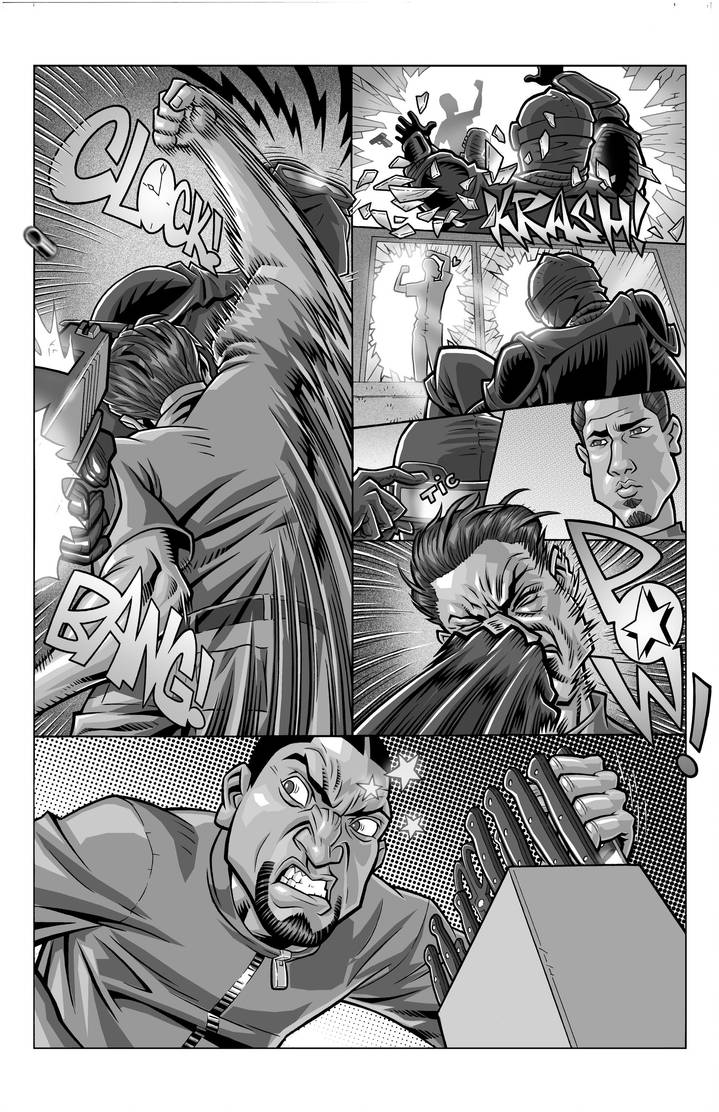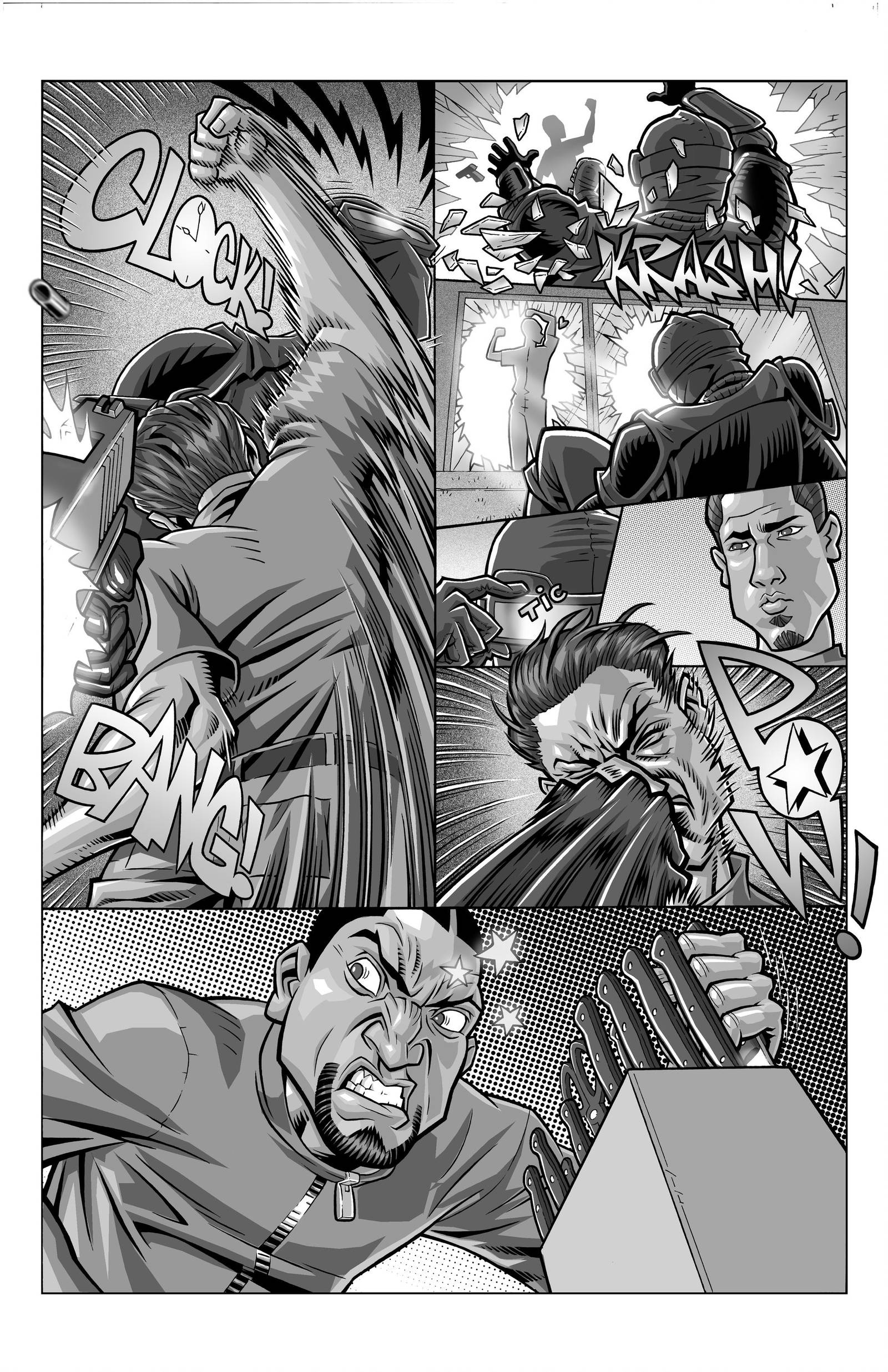 Watch
Pencils by: The Great Randolph "Pencilism" Williams
[link]
Inks and Computer Tones by: me
[link]
This was the first page I did for Mr. Mike Sales as a tryout of sorts to become inker and computer toner for his phenomenally cool "SOUTHSIDE NEFERTITI: FIST OF THE SOUTH STAR." I was ideed fortunate enough to get the job.
Don't you just love Pencilism's style? I especially dig the way he handles action and expressions.
To find out more about Neefi and these supremely badazz books, go to
[link]
Image Copyright © 2010 Type Illy Press, all rights reserved.