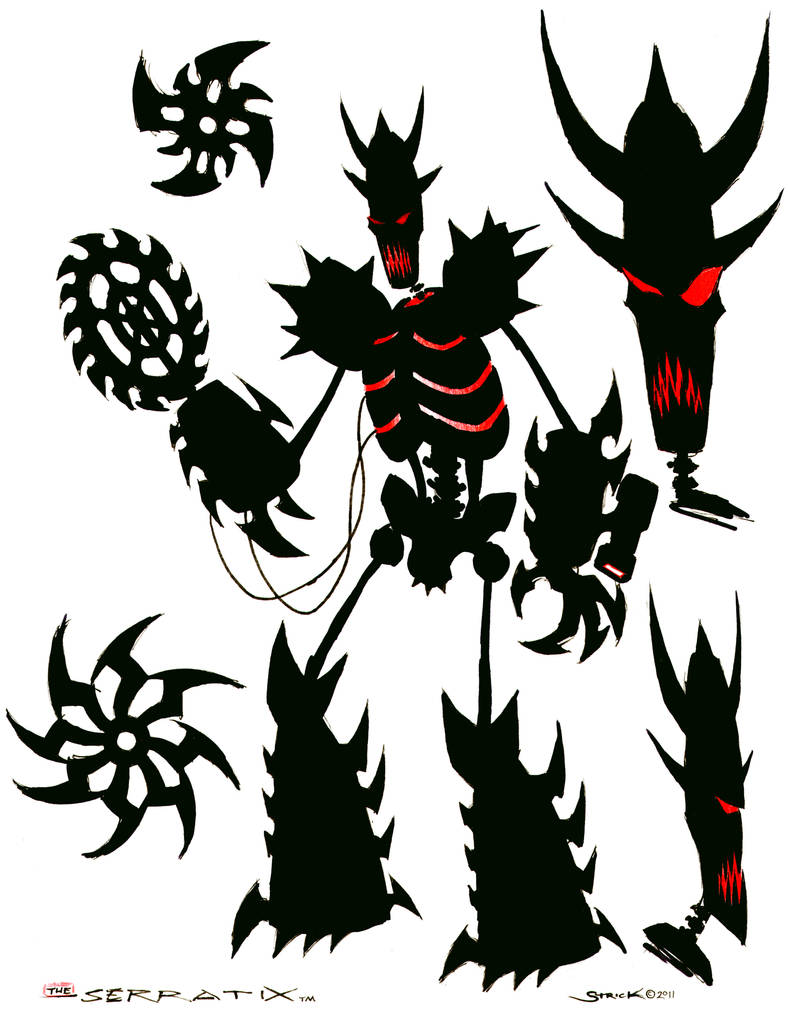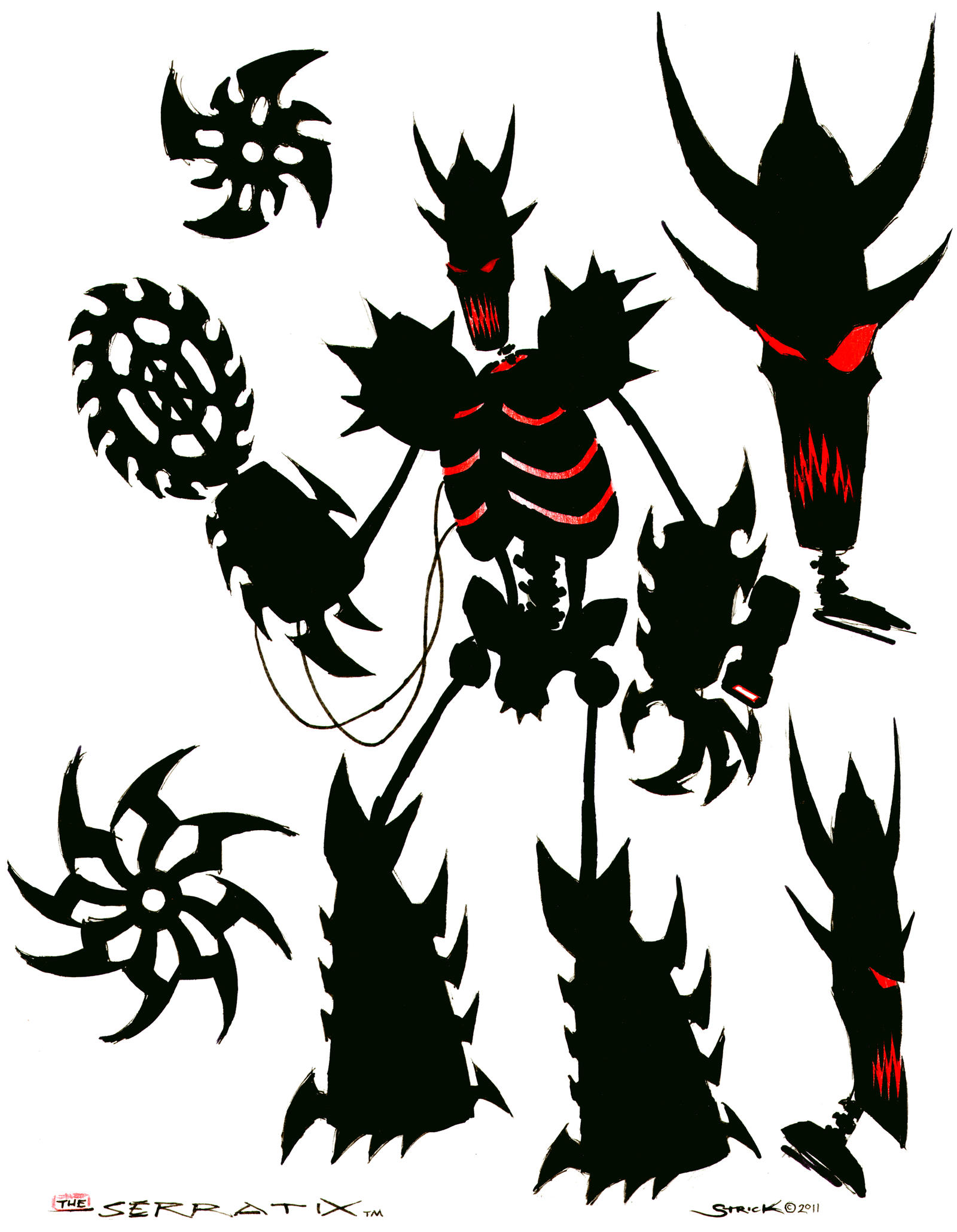 Watch
This one isn't easy on the eyes. He's more apt to gouging them.

This is a very rough character sketch from a currently undisclosed project that I have been collaborating on along with my good compatriots Erik Van Buren and Dane Caro. It's a pretty big deal. It's so classified that, in fact, you should probably stop looking at this right about... now...

Erik wanted to brainstorm on some really evil silhouette robots, so this is one of the designs that emerged from my end of the sketch pool. It was a lot of fun to play with the solid shapes. It's been a while since I've worked like that.

More to come soon.

Image and Design Copyright © 2011 Daniel (strickart) Strickland & Erik Van Buren, all rights reserved.