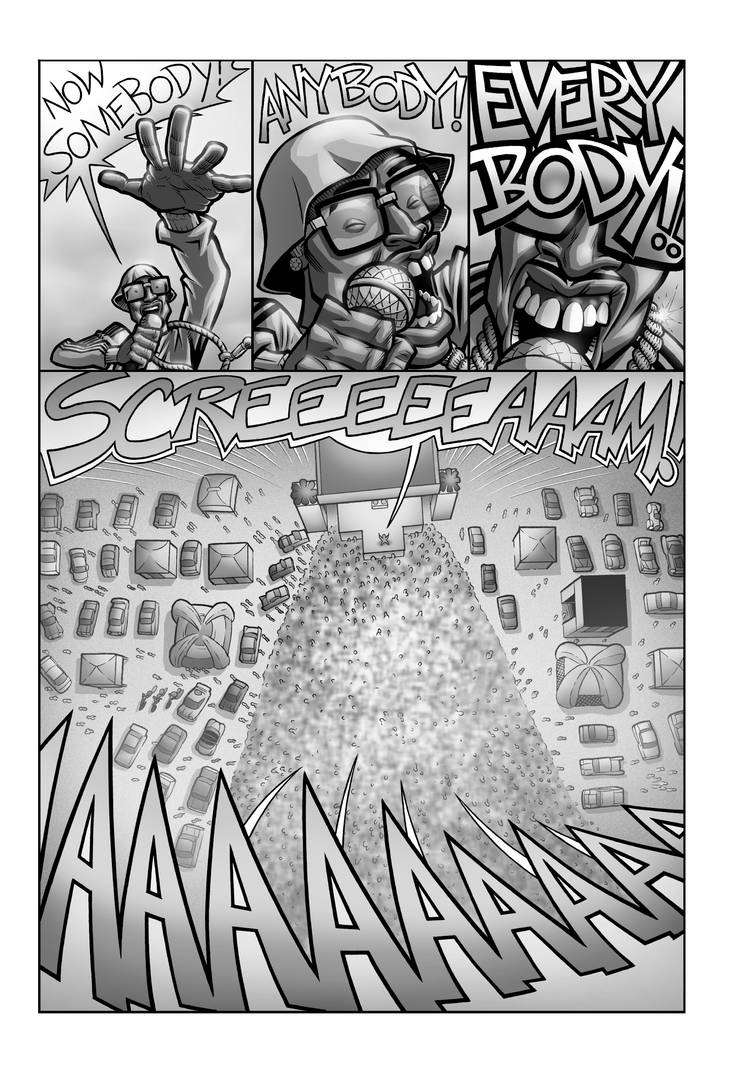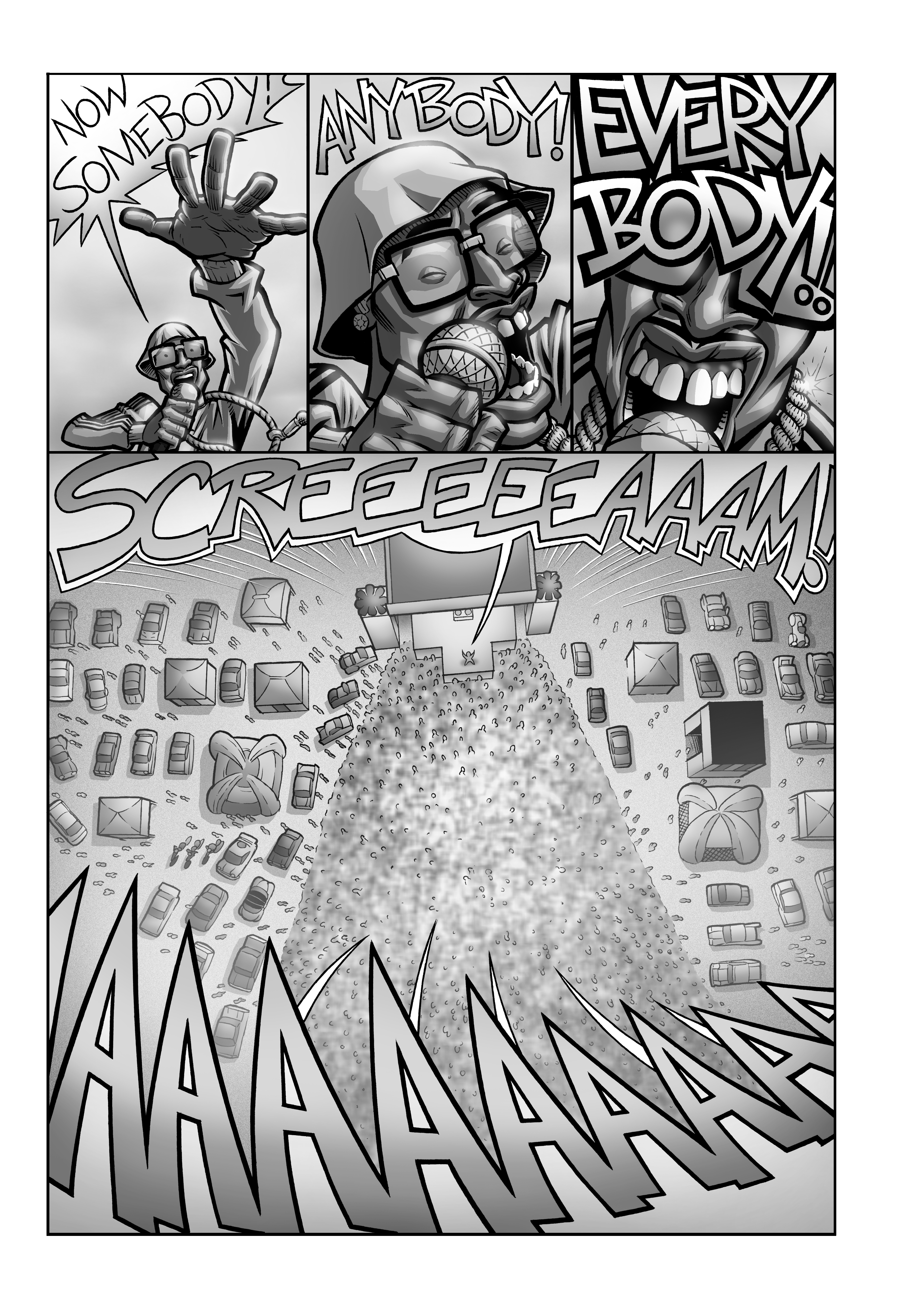 Watch
Pencils by: The Great Randolph "Pencilism" Williams [link]
Inks and Computer Tones by: me [link]
Southside Nefertiti is written and created by Mike Sales

Pencilism's initial drawing sure was stunning. I really like his layout. Crowd scenes always give me a brainache. It was worth it, though. : )

To find out more about Neefi and these supremely badazz books, go to [link]

Image Copyright © 2011 Type Illy Press, all rights reserved.