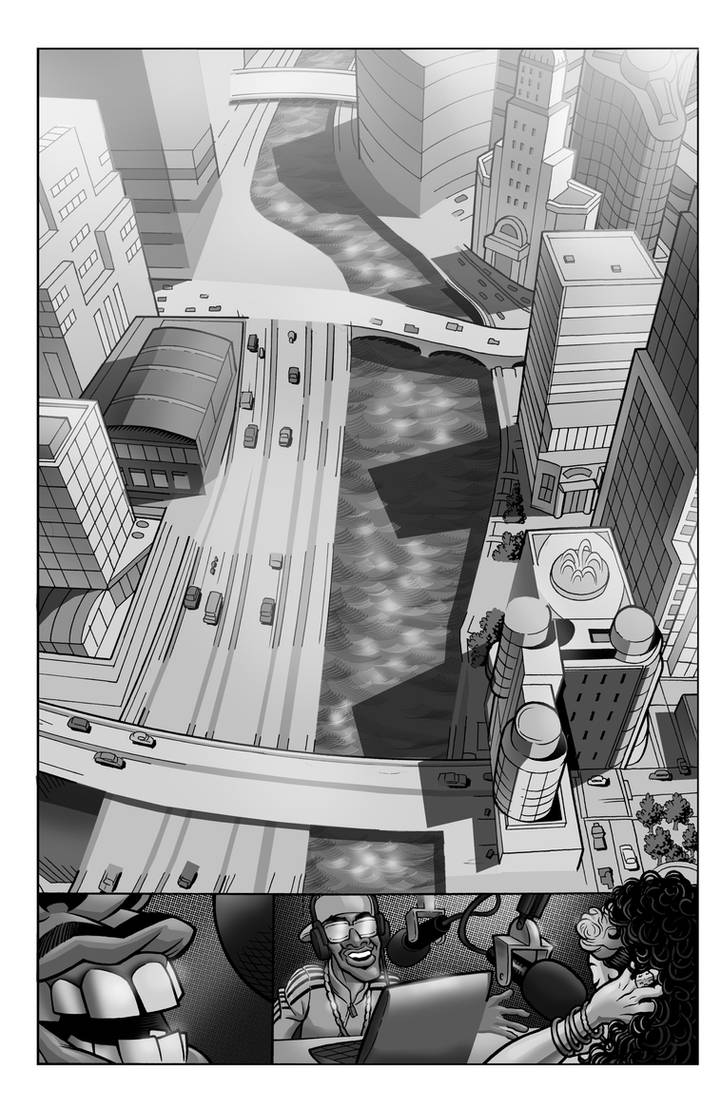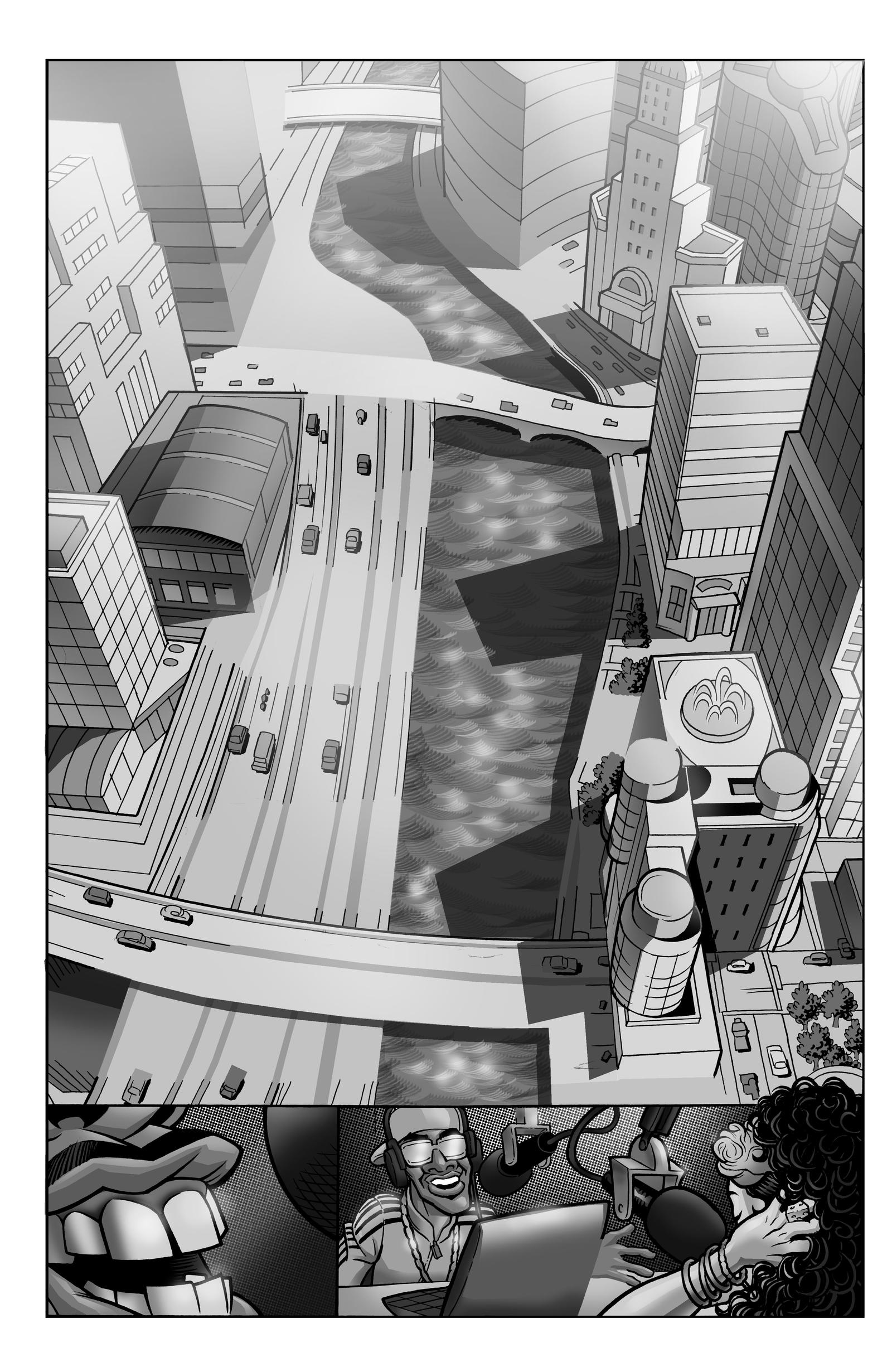 Watch
Pencils by: The Great Randolph "Pencilism" Williams
[link]
Inks and Computer Tones by: me
[link]
Here is a preview page from the epic saga "SOUTHSIDE NEFERTITI: FIST OF THE SOUTH STAR" as written and created by Mr. Mike Sales. This is actually the first page of the story I worked on. I was getting my toes wet in my approach to complementing Pencilism's style, preserving his expressiveness in the linework yet adding a concrete form with the lighting/tones.
And do not fret. The areas void of linework are where the word balloons will go.
To find out more about Neefi and these supremely badazz books, go to
[link]
Image Copyright © 2010 Type Illy Press, all rights reserved.

Pencilling a big environment with good perspective? Hard. INKING said environment? Harder. You've got my respect, man. It's looking good. Nice water, too.
Reply