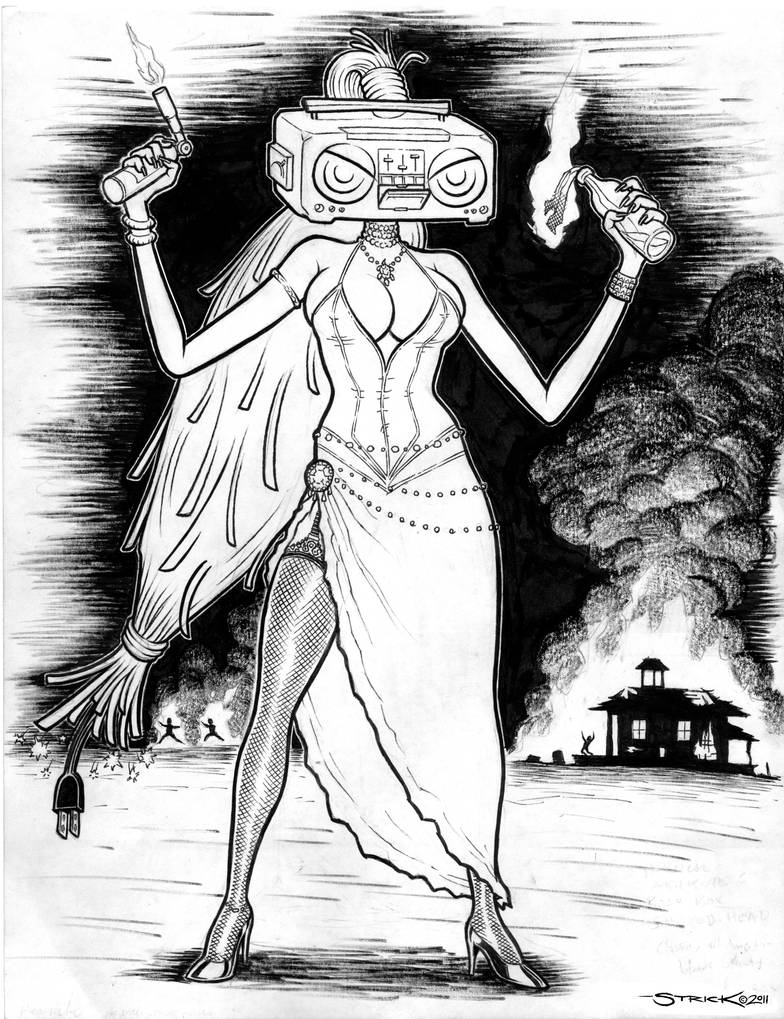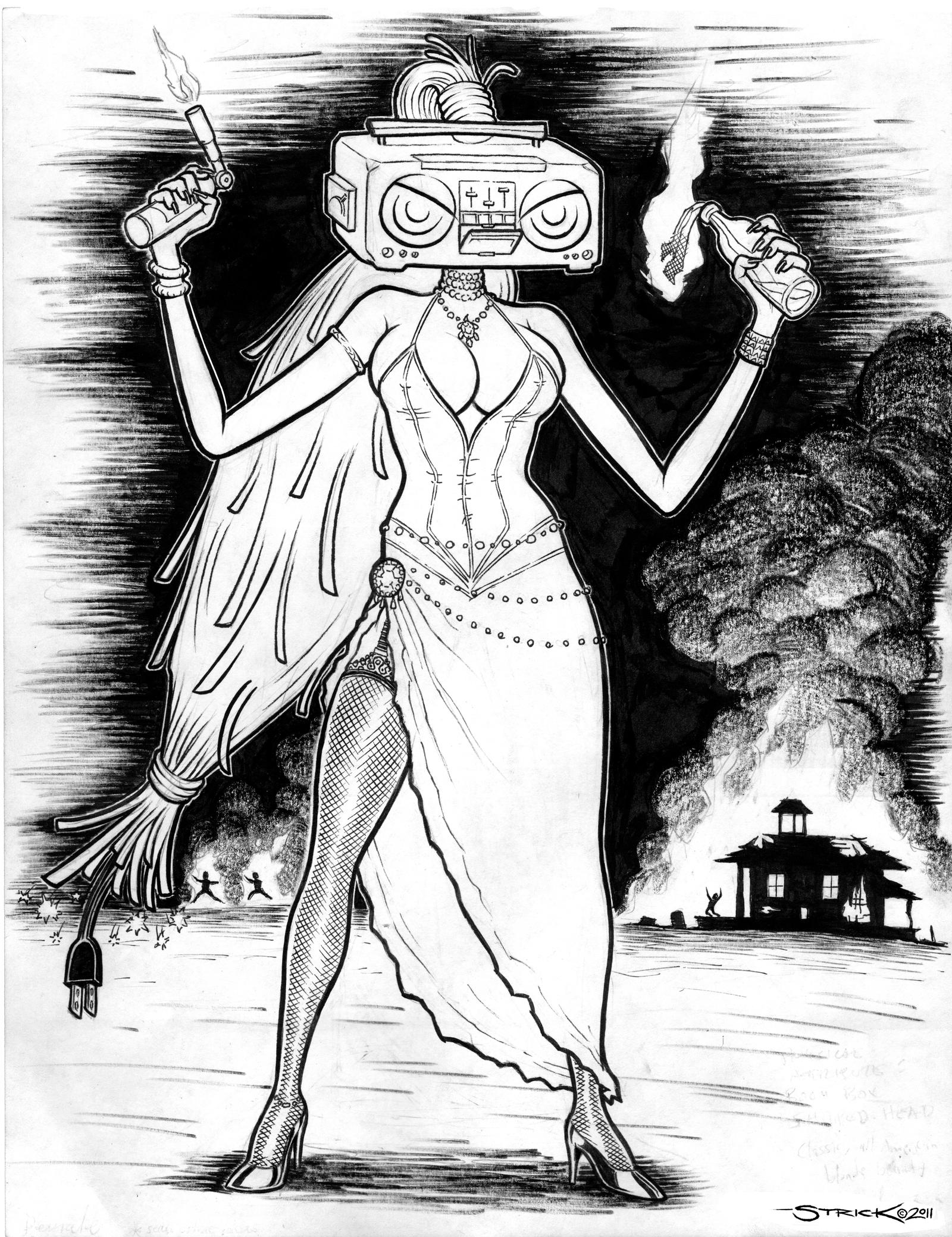 Watch
This is quite possibly the weirdest character design I've worked on thus far. It's the unholy child of a recent cartoonist jam session.
Thanks be to Robert Bienvenu
[link]
for penciling in the boombox head and to Shane Champagne
[link]
for penciling the extension cord hair.
Oh, and that burning structure in the background is supposed to be an orphanage...
Goodnight, everybody!