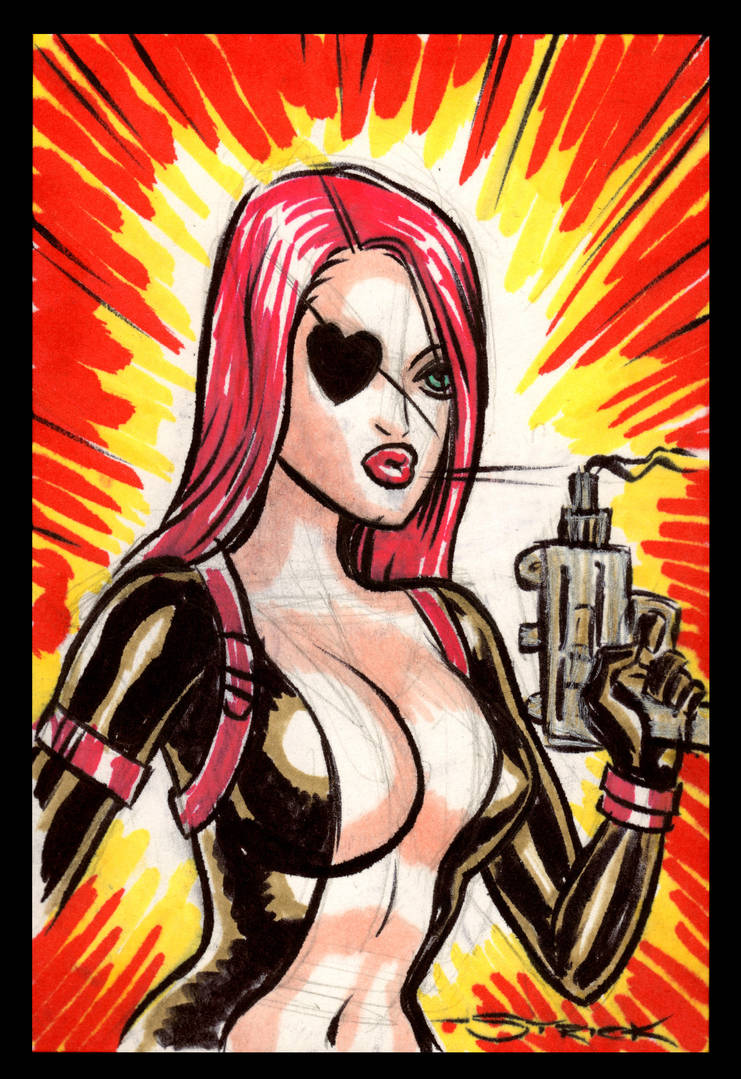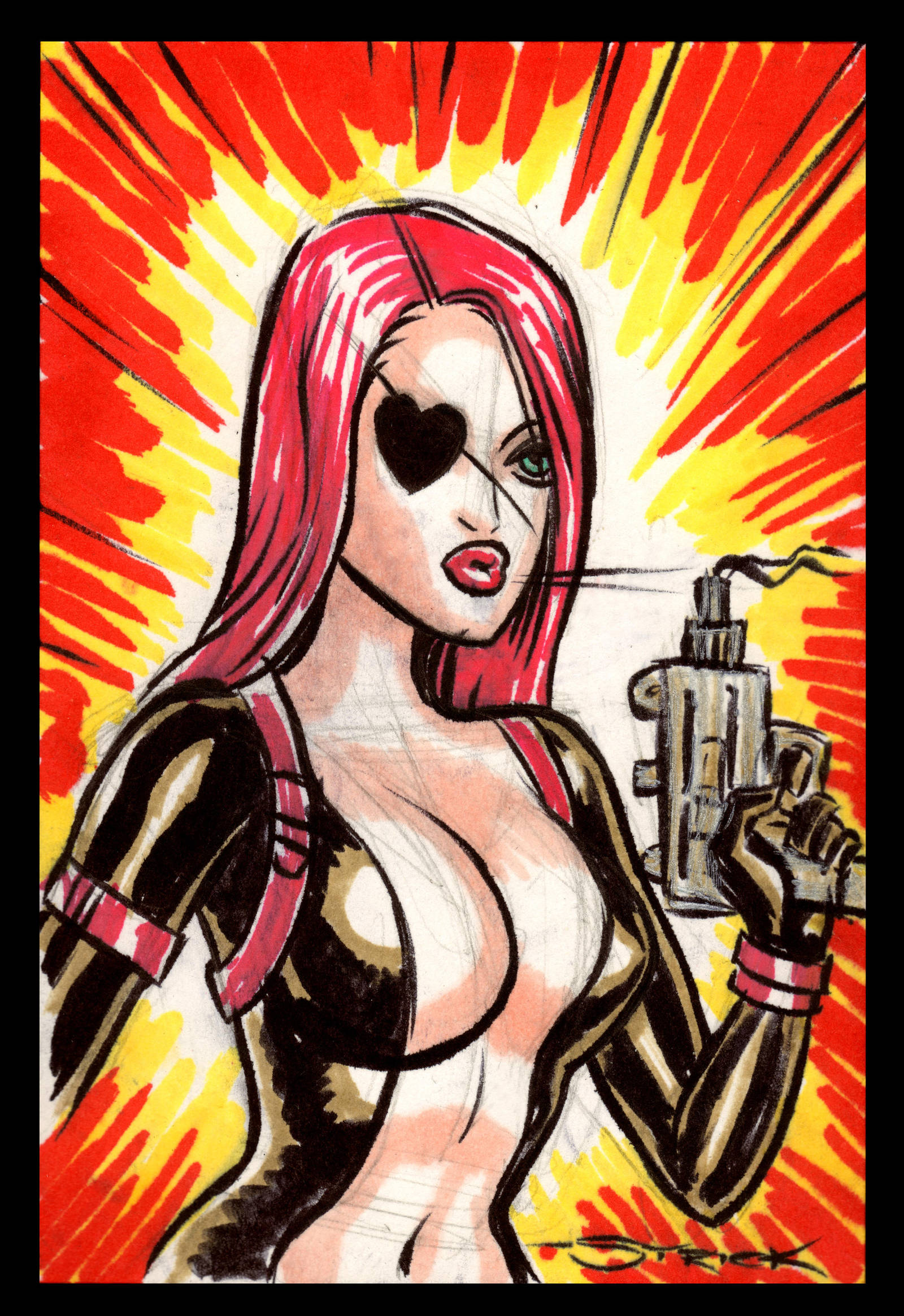 Watch
On the second day of the STAPLE show, I started sketching these little fan art cards of what I thought would help attract some people. I think the scene was a little too "indy" to appreciate this kind of stuff, though.

This one's a little cheesy and quickly done. I was going for something reminiscent of the package art of the old G.I. Joe figures with that background. Not sure if I succeeded.

I used a Staedtler brush pen, some Chartpak and Copic markers on loan from the Erik Van Buren collection, and also some gold and silver gel pens on the uzi.