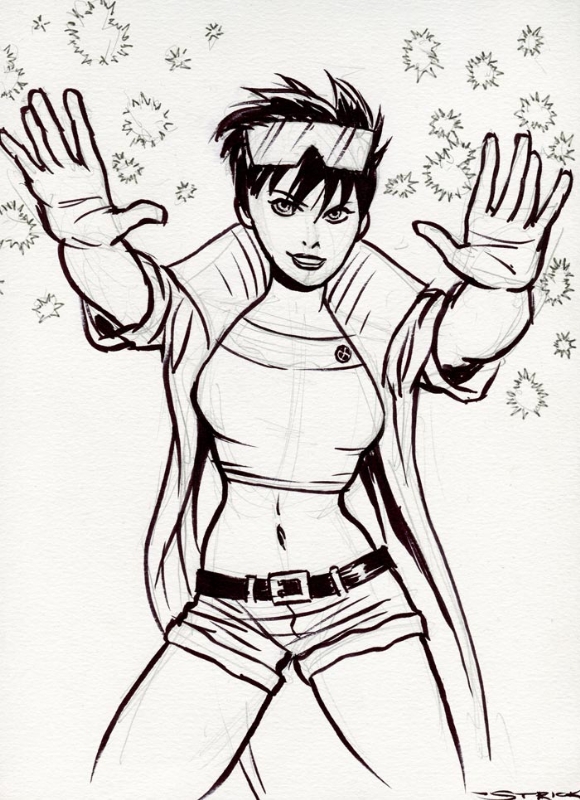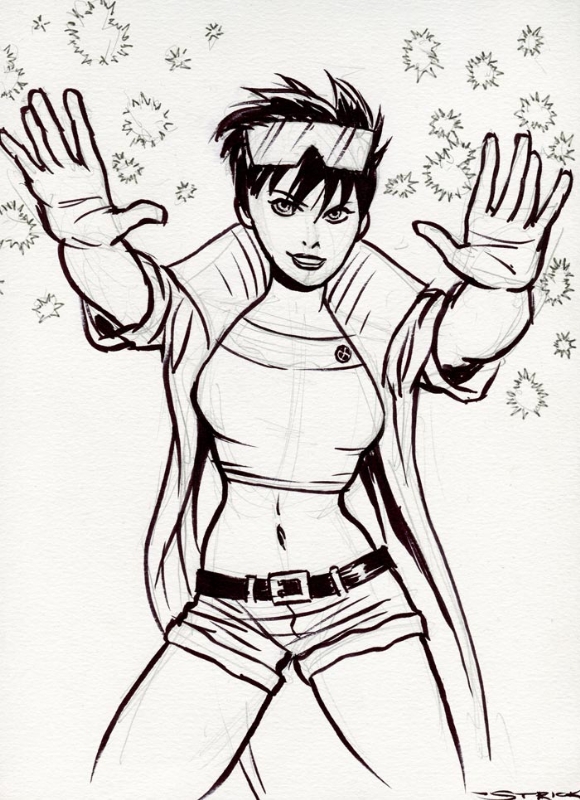 Watch
So, last weekend I was at the STAPLE Independent Comic Expo in Austin, TX and a well-spoken young lady by the name of Nancy Young commissioned me to sketch Jubilee. I had to think back, since the last time I drew her, I must have been in the fifth grade! Luckily, she had an excellent reference sheet for costume details. It was a lot of fun. Kinda wish I'd spent more time nit-picking it, though.
Check out Nancy's work here:
[link]

Nice! I love the Mike Allred-ness of it!
Reply

It's funny that you see him in it. That's quite a compliment. Thanks, Gavin!
Reply

I really do love this one, it came out great! Thanks again for such an awesome sketch and for the link.

Reply

The photo came out nicely.
Reply