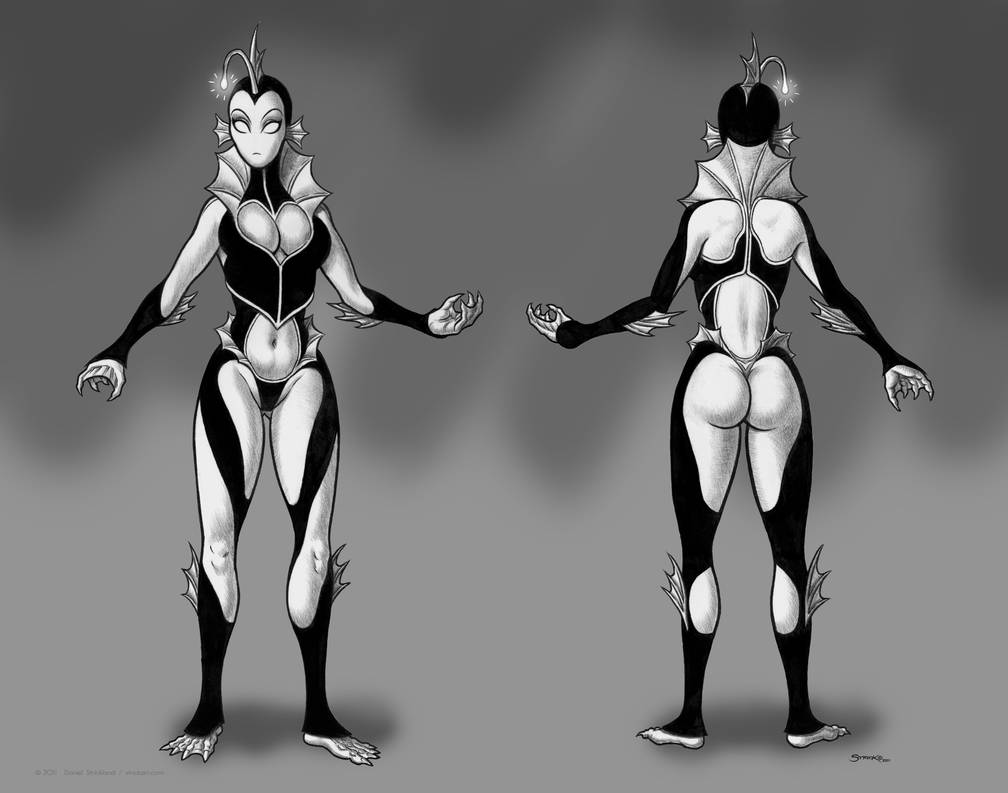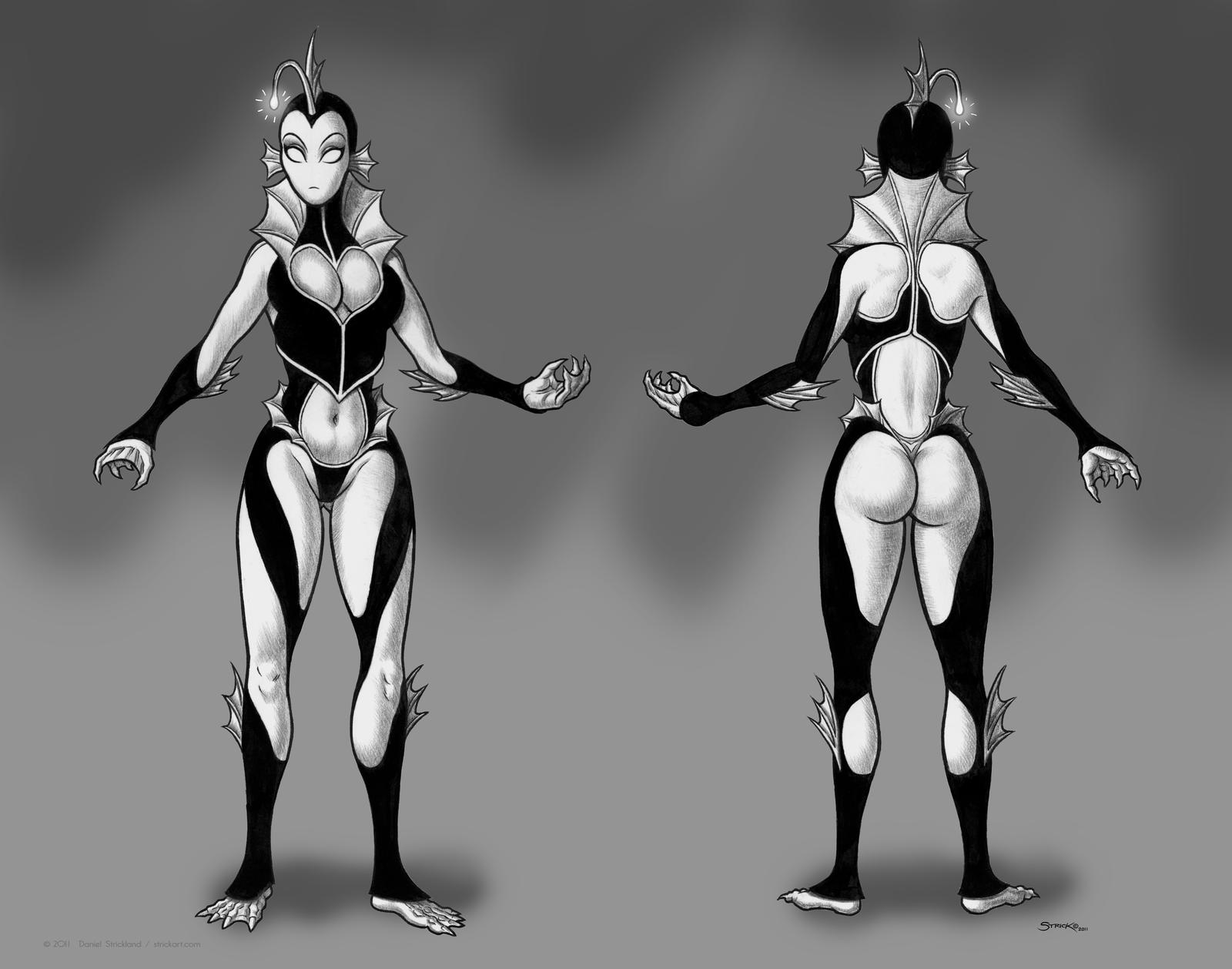 Watch
I had originally intended for her to be in my "Postcards" story, but I have a feeling that this design might show up in some other projects too. The idea of an alieny fish chick makes me chuckle.

I labeled it as mature due to the sauciness of her costume, even though it's not a whole lot of sauce. I dunno if deviantart counts sauce. I'm going to stop saying sauce now.

Awesome looking webbed fingers & toes!! Her fins look cool, too!
Reply

Well, from the back she looks like she's ready to spawn...
Reply

Not from the front?
Hey, just stay protected if you try anything. And by that I mean, bring a harpoon gun.

Reply
Bring on the sauce! Terrific character design.
Reply

Reply

An alien angler fish woman. Yes indeed, Binki! : )
Reply

I just read a strip on The Oatmeal on how angler fish reproduce. It's terrifying.
Reply

Interesting character and alien race concept!

Reply