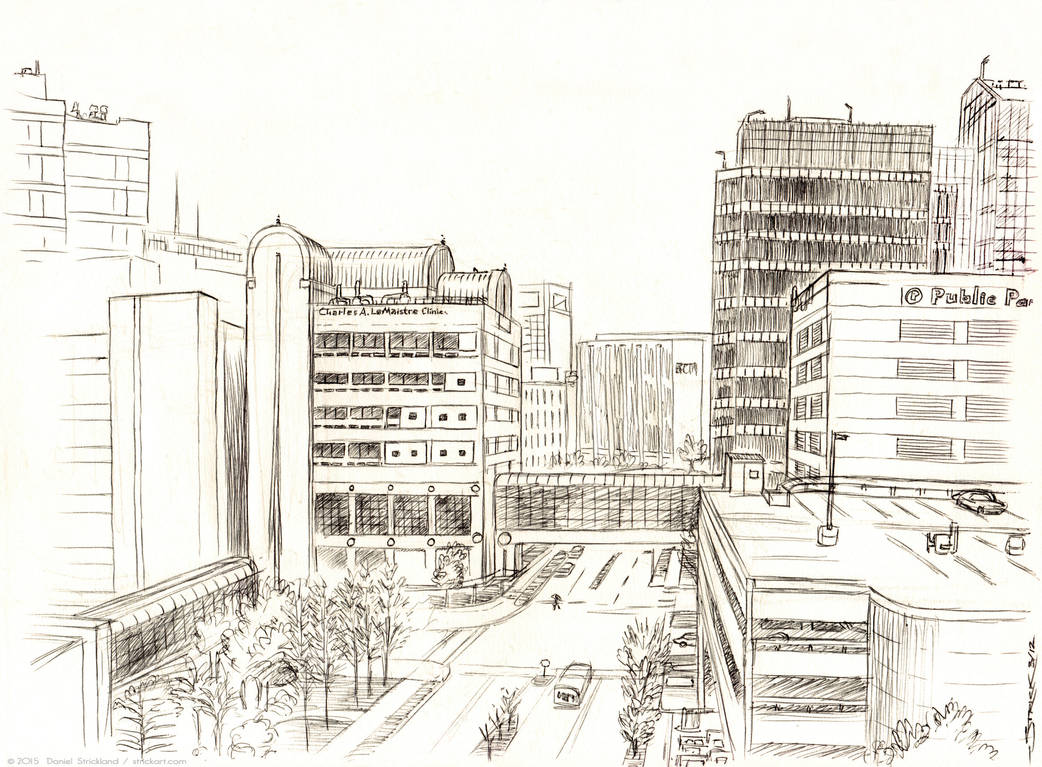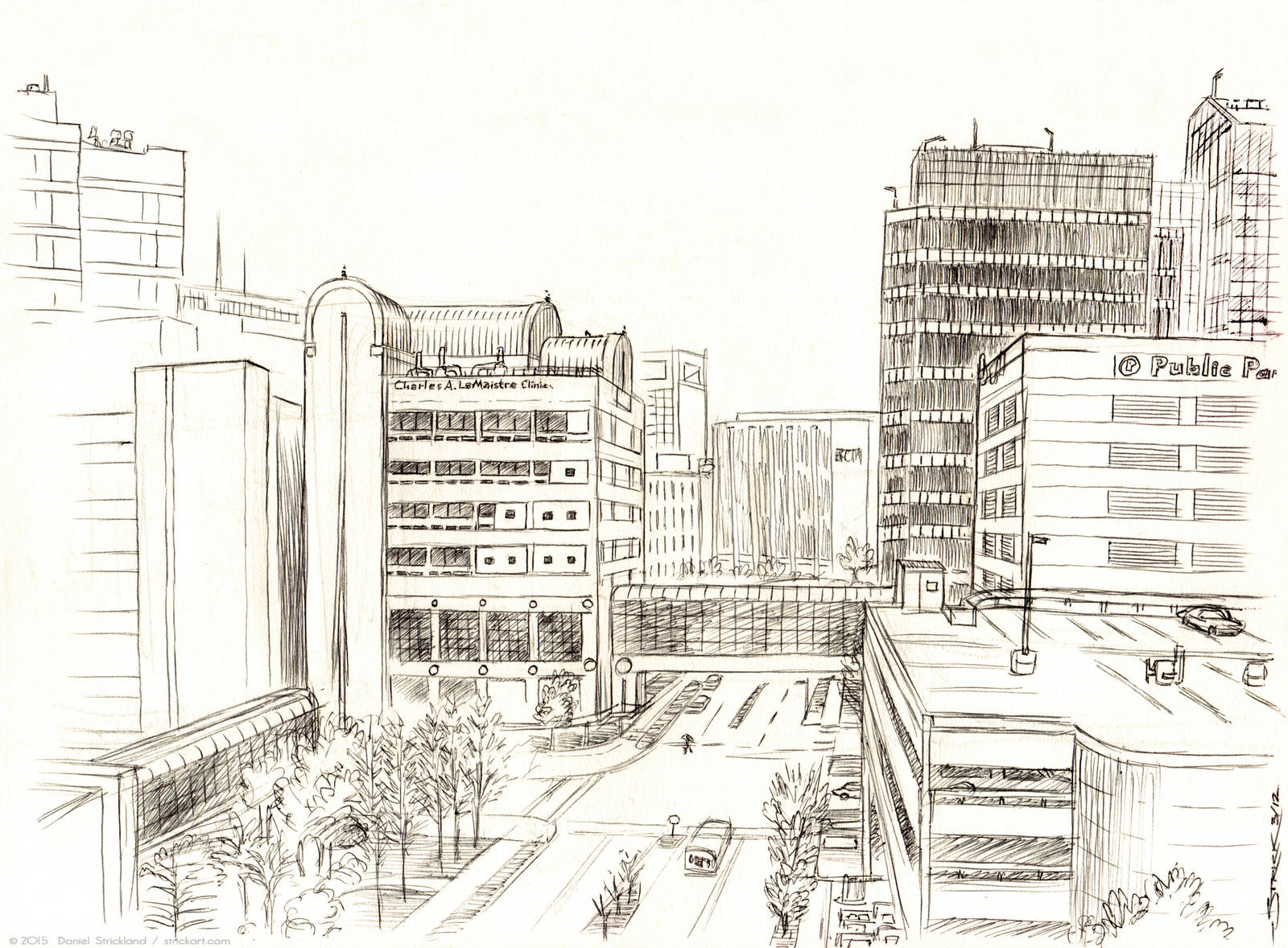 Watch
I was in Houston a few weeks ago, and this was the view from the hotel window. No ruler. You can probably tell.


I live in Houston! I know were this is.
Reply

Cool! Have you ever been to Texas Art Supply? I've been a few times. That place is amazing!
Reply

this is amazing. I love it! Good job man this is amazing.
Reply

Hi Lyrell! Thank you so much, man! That means a tremendous deal coming from you. I love your work! I just checked out your latest work. It's awesome! How've you been?
Reply

I been good. To be honest I've been putting off doing cityscapes and things like that because I'm not good enough to do stuff like this yet. I'd be super stoked to get this far. SO great work. Keep up the good work. I want to do stuff like this eventually, I don't care if it's colored or not. I love pencil cityscapes. Thanks for keeping me inspired.
Reply

Aw, thanks! Well, your work's amazing and I'm sure you could pick up drawing buildings freehand. It's all just a lot of practice and rough sketching. You know how it is. I'd love to see your take on a city scene sometime, with one of those lovely ladies you draw walking around in it. That'd be a trip to see!

Reply

Reply

Excellent picture! This freehand art has a good feeling to it!
Reply

Thank you so much, Richard! Yeah, I've found that the more I practice sketching outside from life, the easier it is to bring that energy back to the drawing table later.

Reply