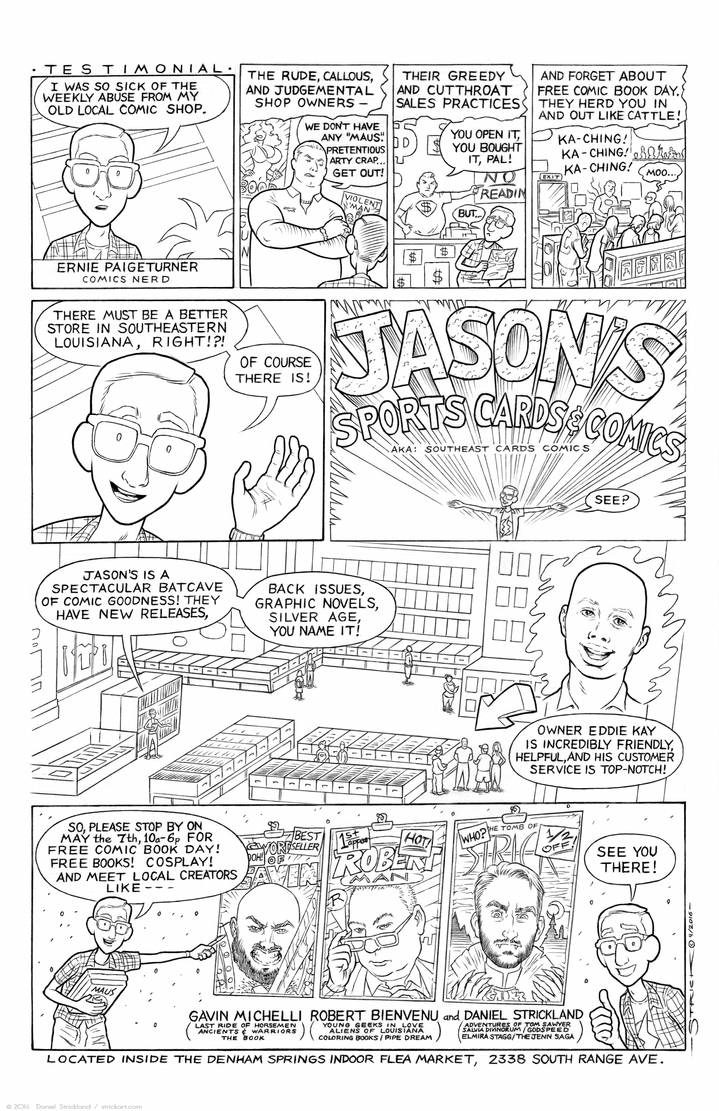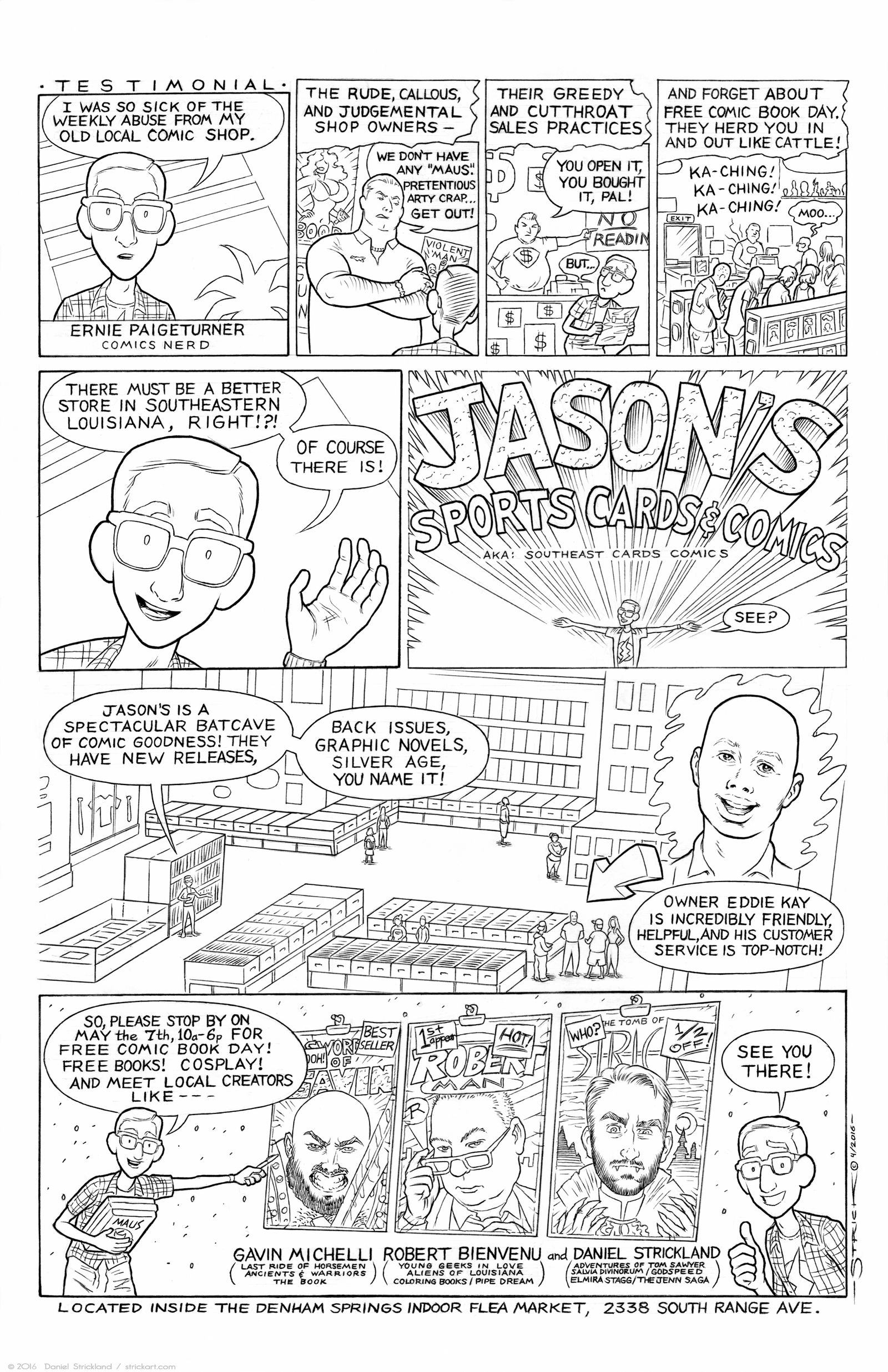 Watch
May 7th, 2016 (10am-6pm)
I have been invited to make an appearance at Jason's Sports Cards & Comics for Free Comic Book Day!
www.facebook.com/JasonsSportsC…
www.facebook.com/southeast.car…

Jason's is located inside of The Denham Springs Indoor Flea Market. Now, flea market, I know what you're thinking, but trust me on this. Proprietor Eddie Kay runs a very classy, gorgeous air-conditioned establishment with tons of new releases, back issues, silver age stuff, and, of course, graphic novels!
I'll be there doing sketches and selling minicomics and prints. The Esteemed Local Creators joining me thus far will be

Gavin Michelli and

Robert Bienvenu. Did I mention…FREE COMICS!?!