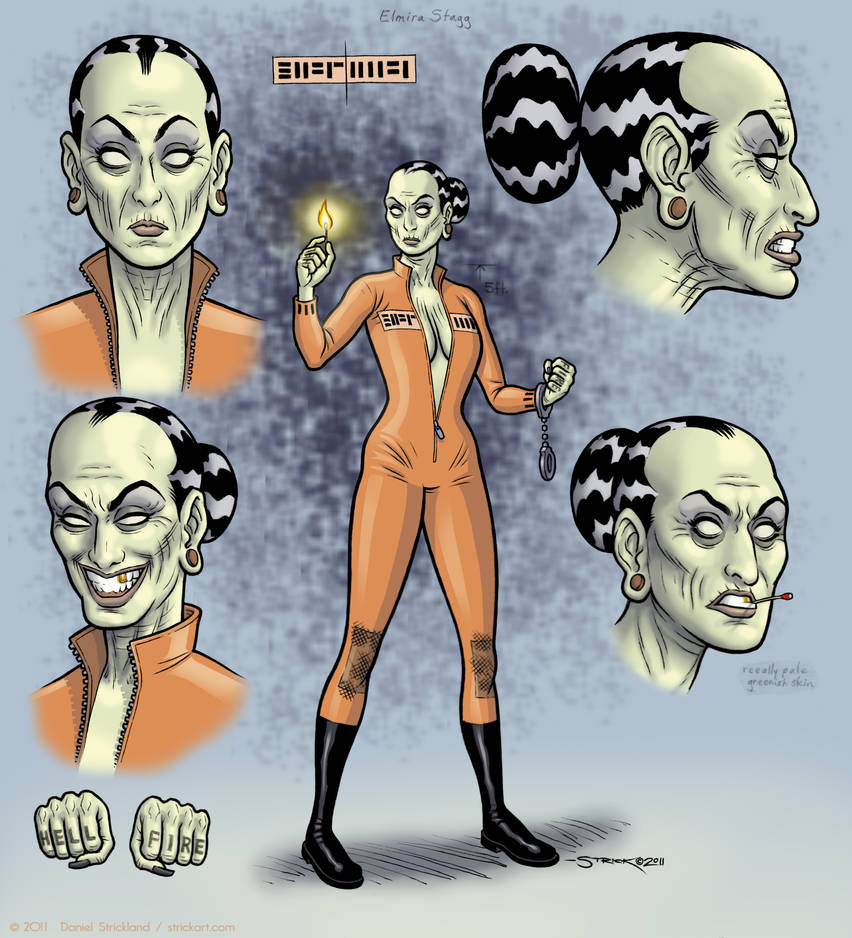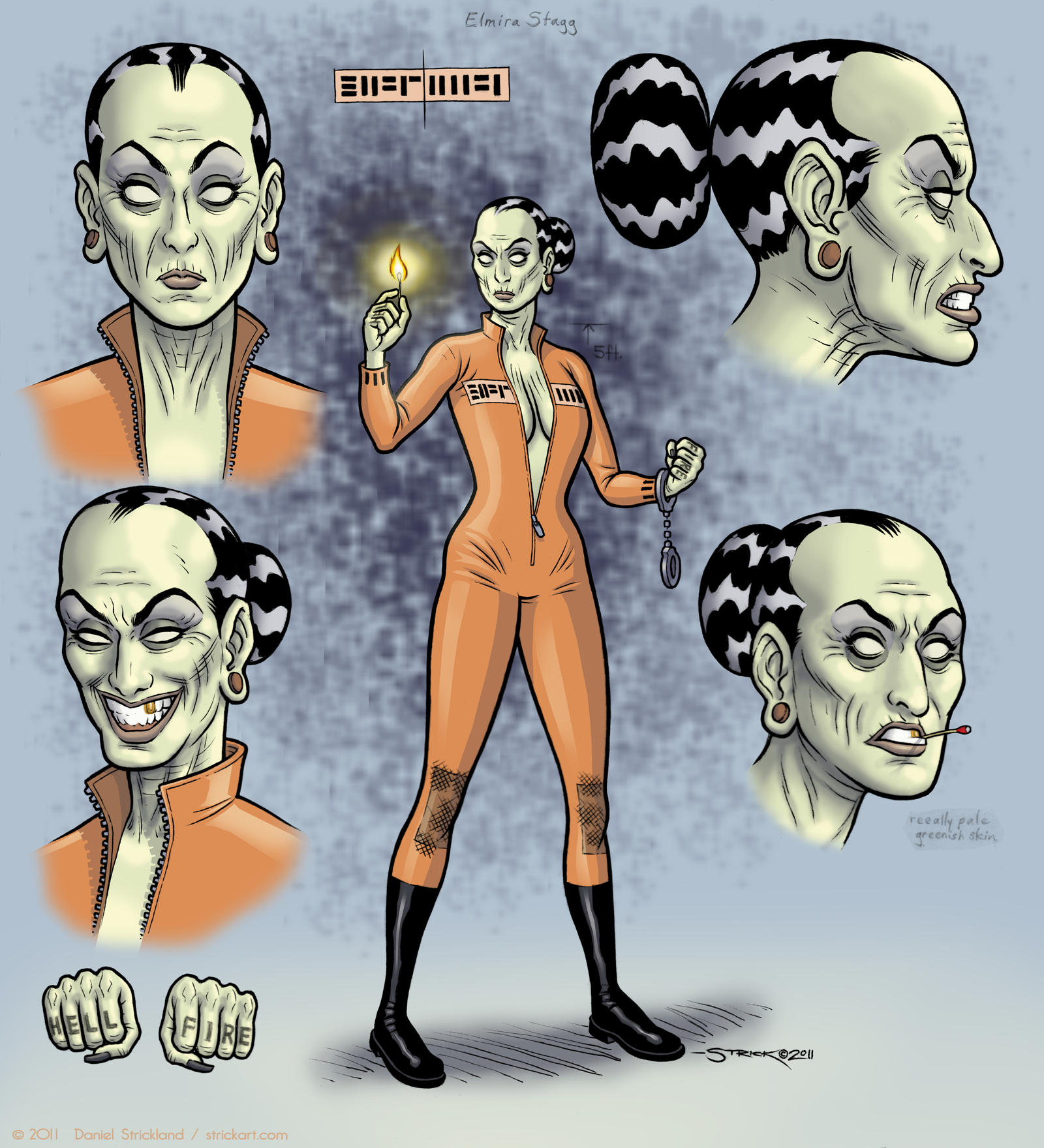 Watch
So, I went with a more straightforward coloring approach on this one. I don't know how I feel about not having a pencil shaded layer, though. It gives her a more cartoony feel. Perhaps too cartoony?
Also, check out Robert Bienvenu's convict character
[link]
I ganked my uniform colors from him. Thanks Robert!
Image and Design Copyright © 2011 Daniel (strickart) Strickland, all rights reserved.