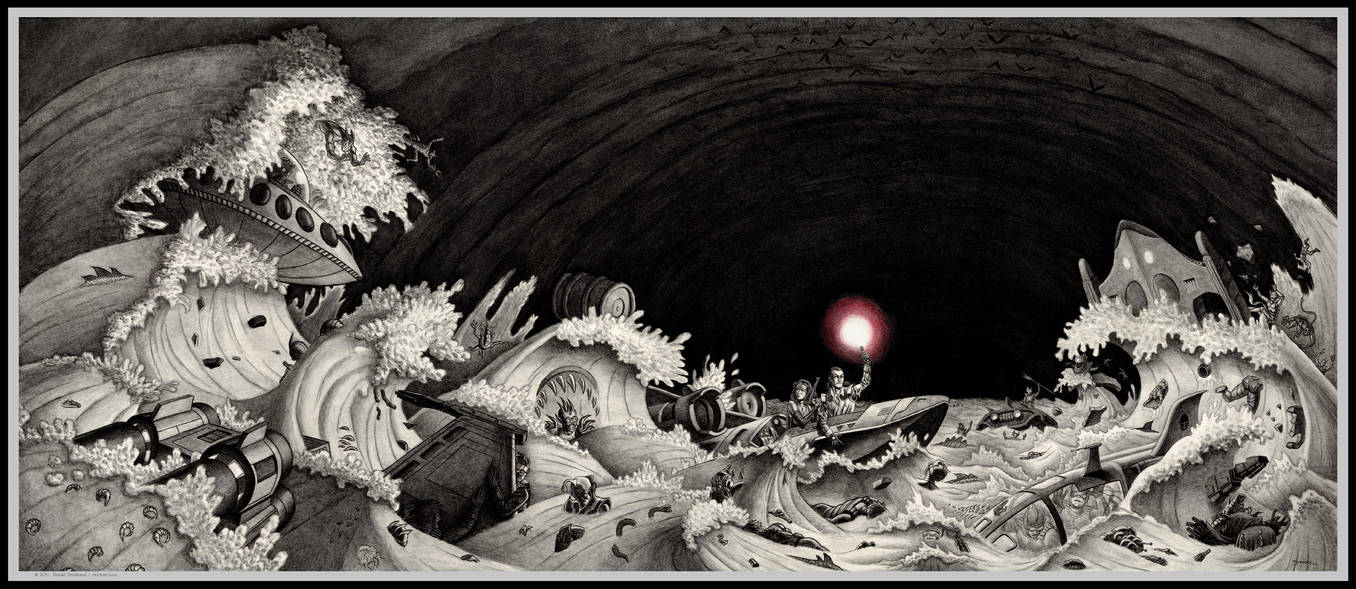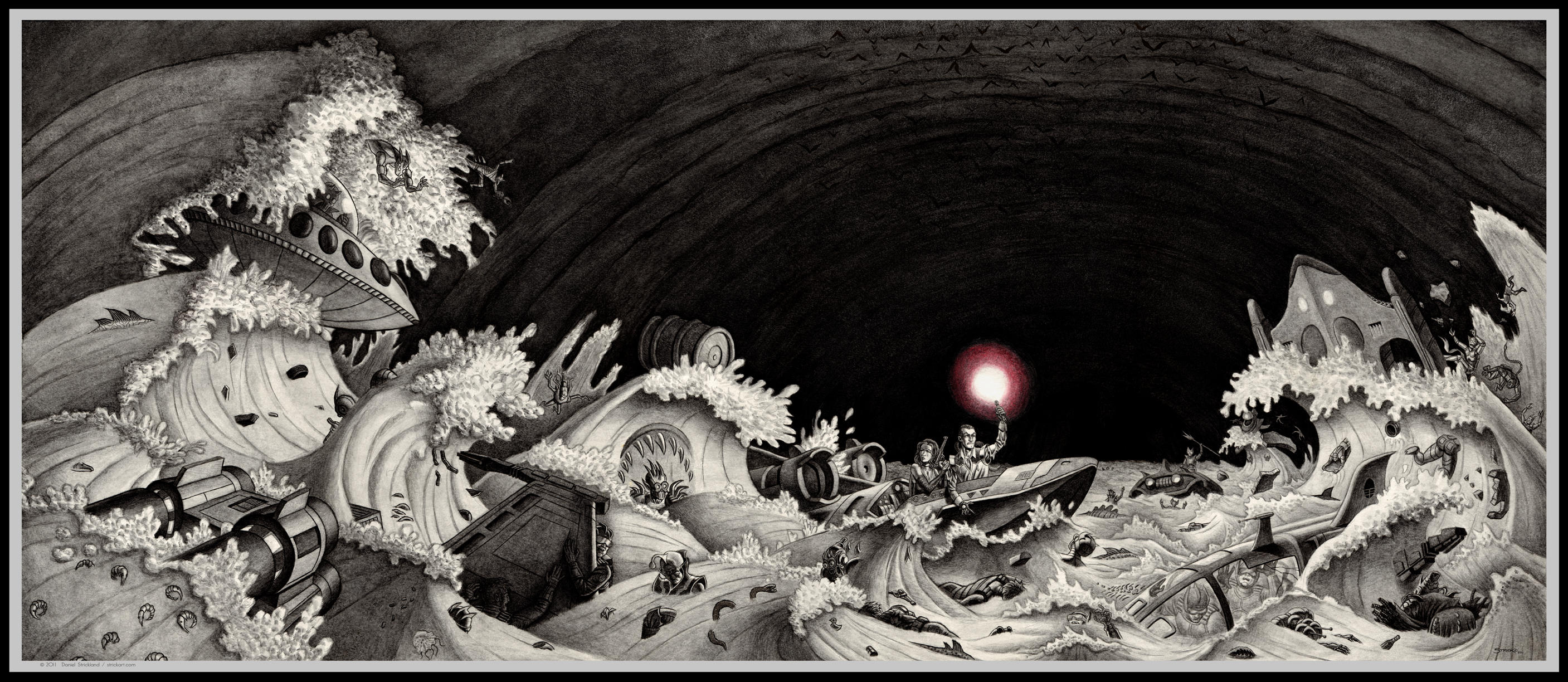 Watch
I did this painting a few years ago. The original is 18"x40". Gouache on illustration board. It was such a pain to scan. : /

Belly of the Behemoth image and likeness copyright © 2011 Daniel Strickland, all rights reserved.

I love that the Behemoth swallowed a flying saucer as well!

Reply

woow

this looks really awesome!
Reply

Wow the details are just phenomenal! Amazing job!
Reply

Thank you so much, Broken Wings!
Reply

this is very cool. makes me think of jules verne stuff
Reply

Reply