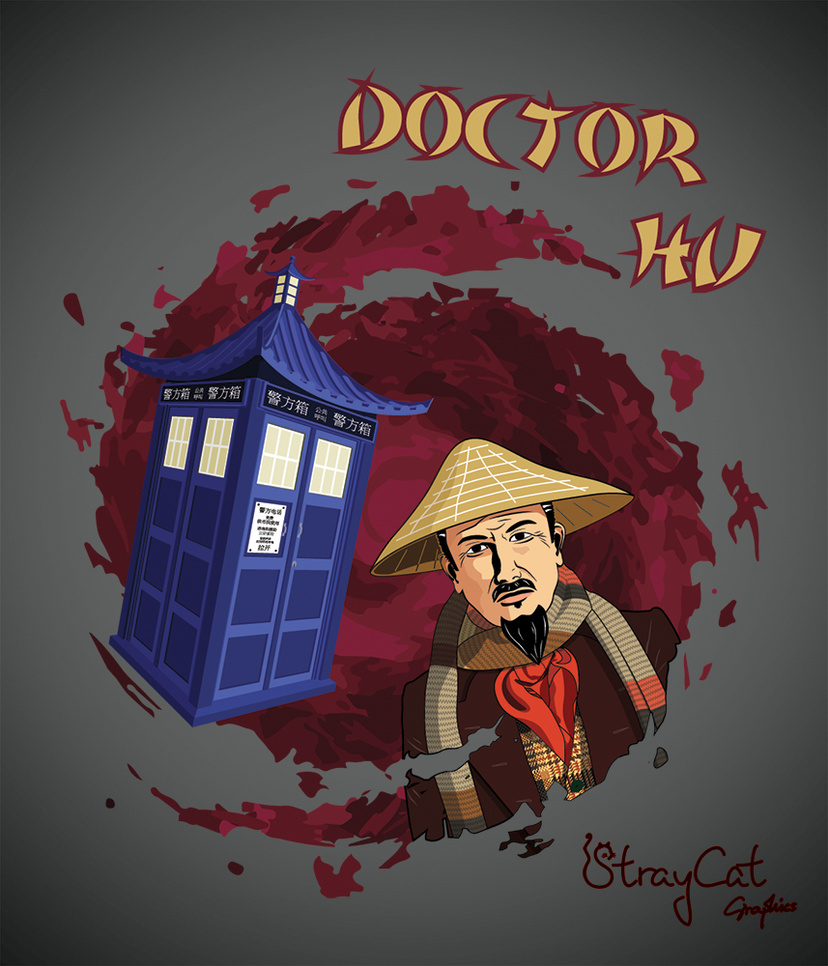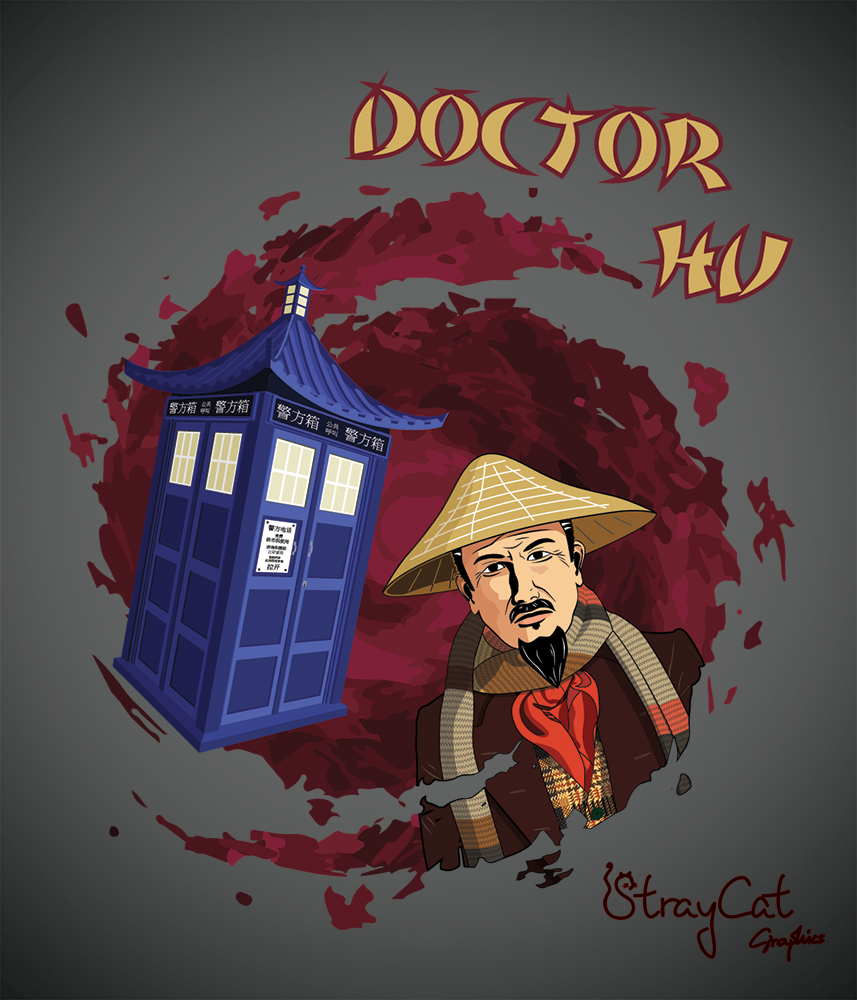 Watch
Who (or should I say "Hu") doesn't like puns? And who doesn't love Doctor Who? So there you have it, the Fourth Doctor and Tardis with a Chinese twist!
You can buy the t-shirt on TeePublic now!

Illustrator, way too many hours.
Pen tool for the Doctor and Tardis, pen tool and live trace for the vortex.
Photoshop for the background (it's not on the actual t-shirt).