I accept Points and Paypal!
Below are my commission options and prices. If you are interested shoot me a note or an email at arielcturner@me.com.
For every item $30 and above I will send a concept sketch after payment is received. At this stage you can request an edit to the sketch.
Simple Chibi $5 or 500 Points
Detailed Chibi $15 or 1500 Points
Simple Digital Badge $15 or 1500 Points
Detailed Digital Badge $25 or 2500 Points
Copic Marker Drawing- $25 or 2500 Points +Shipping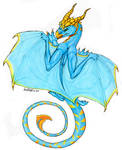 Character with Simple Shading and Simple Background- $30 or 3000 Points +$5 (500 Points) per Added Character
Character with Detailed Shading and Background- $35 + 5$ Per Added Character
Painted Character Portrait with Simple Background- $45 +$5 Per Added Character
+$10 for Detailed Background
Full Detailed Reference Sheet- $50
Maps- $50-$75
Pet Portraits- $35-$130