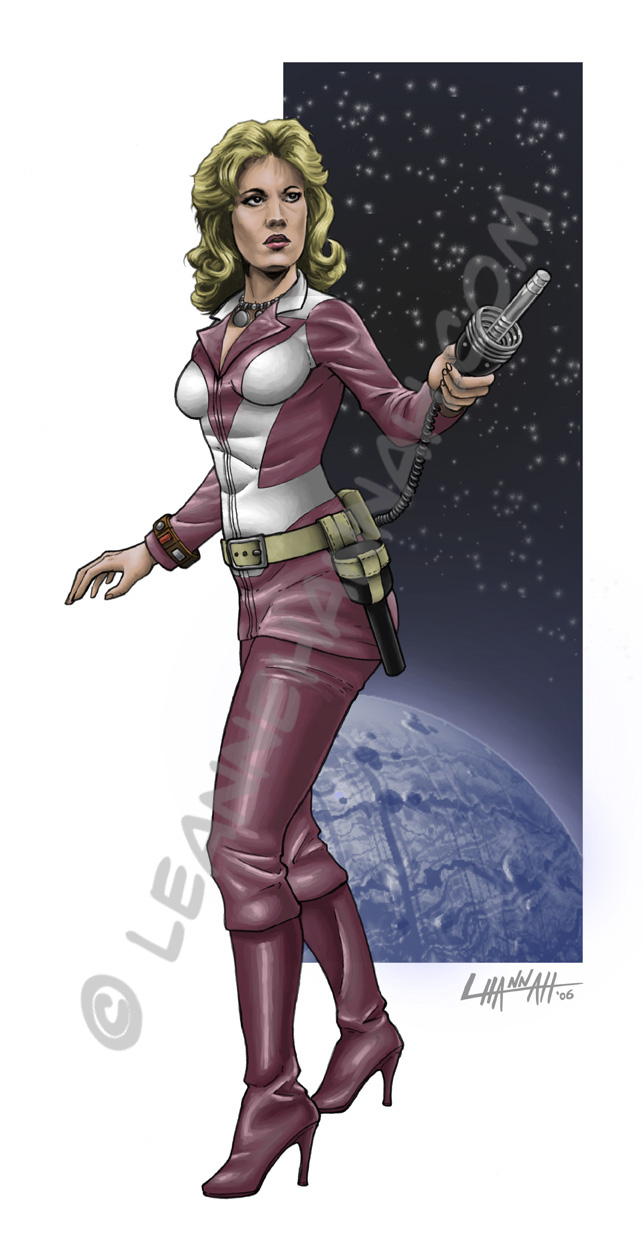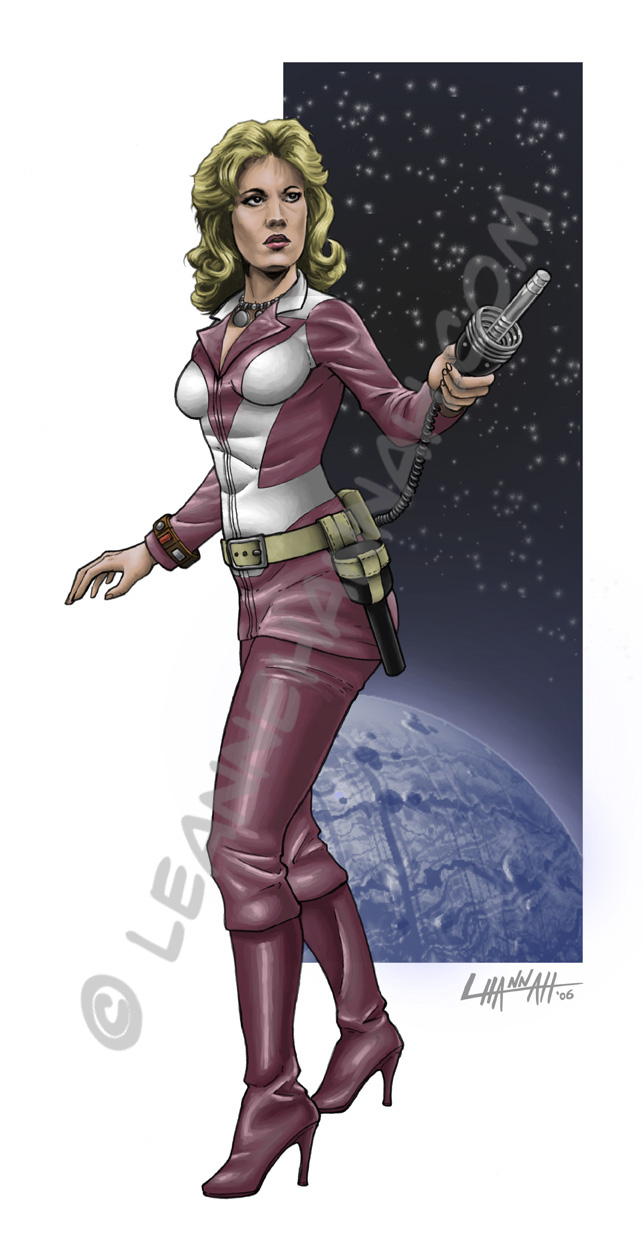 Watch
Blake's 7
's Jenna Stannis, the Liberator's resident pilot and the object of Blake's affection. When we first meet Jenna, she's been arrested by the Federation for smuggling and is meant to be shoved off on the prison planet Cygnus Alpha. Along with Blake and Avon, she is one of the first to take control of the massive ship the Liberator.
This drawing is dedicated to my husband and was created for him. He demonstrated loads of patience while waiting for this to be completed (which took over a couple weeks in total), and I'm very glad he likes it

It was painted in openCanvas (while listening to The Beatles'
Live at the BBC
album continuously), with background additions in Photoshop. A couple of the brushes I used on the background were created by
.