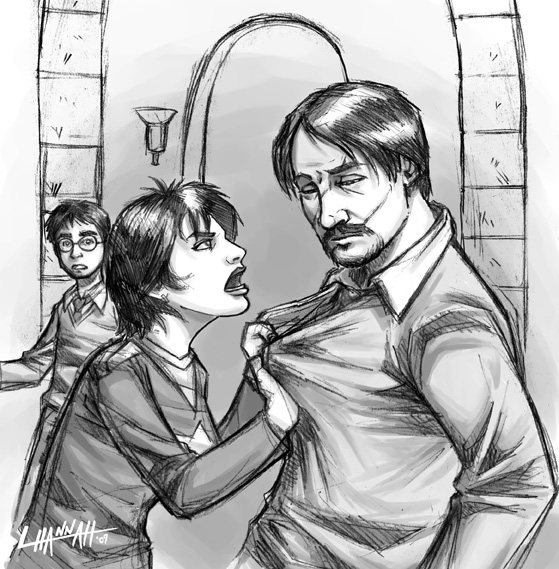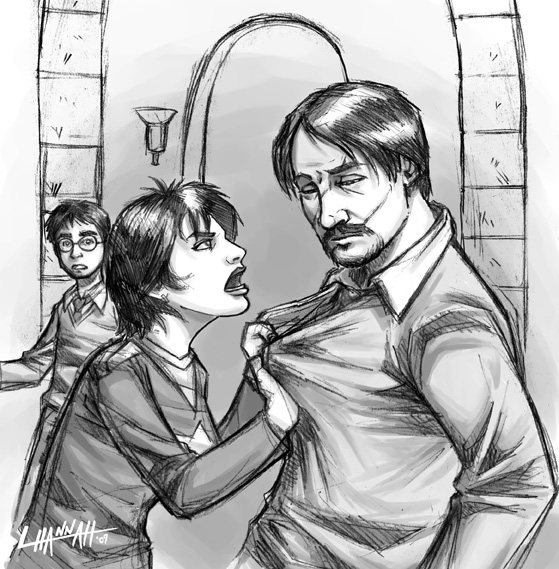 Watch
From the Half-Blood Prince novel:

"You see!" said a strained voice. Tonks was glaring at Lupin. "She still wants to marry him, even though he's been bitten! She doesn't care!"

"It's different," said Lupin, barely moving his lips and looking suddenly tense. "Bill will not be a full werewolf. The cases are completely--"

"But I don't care either, I don't care!" said Tonks, seizing the front of Lupin's robes and shaking them. "I've told you a million times..."

And the meaning of Tonks's Patronus and her mouse-colored hair, and the reason she had come running to find Dumbledore when she had heard a rumor someone had been attacked by Greyback, all suddenly became clear to Harry; it had not been Sirius that Tonks had fallen in love with after all.

"And I've told you a million times," said Lupin, refusing to meet her eyes, staring at the floor, "that I am too old for you, too poor... too dangerous..."

"I've said all along you're taking a ridiculous line on this, Remus," said Mrs. Weasley over Fleur's shoulder as she patted her on the back.

"I am not being ridiculous," said Lupin steadily. "Tonks deserves somebody young and whole."

"But she wants you," said Mr. Weasley, with a small smile. "And after all, Remus, young and whole men do not necessarily remain so."

-------------------

I blame this entirely on the HBP audio book for reminding me of scenes that were cut from the film. I tried to kind of movie-ize the characters a bit, but obviously wasn't going for dead-on likenesses.

Anyway, just another quick sketch I added gray tones to. Remus and Tonks FTW!