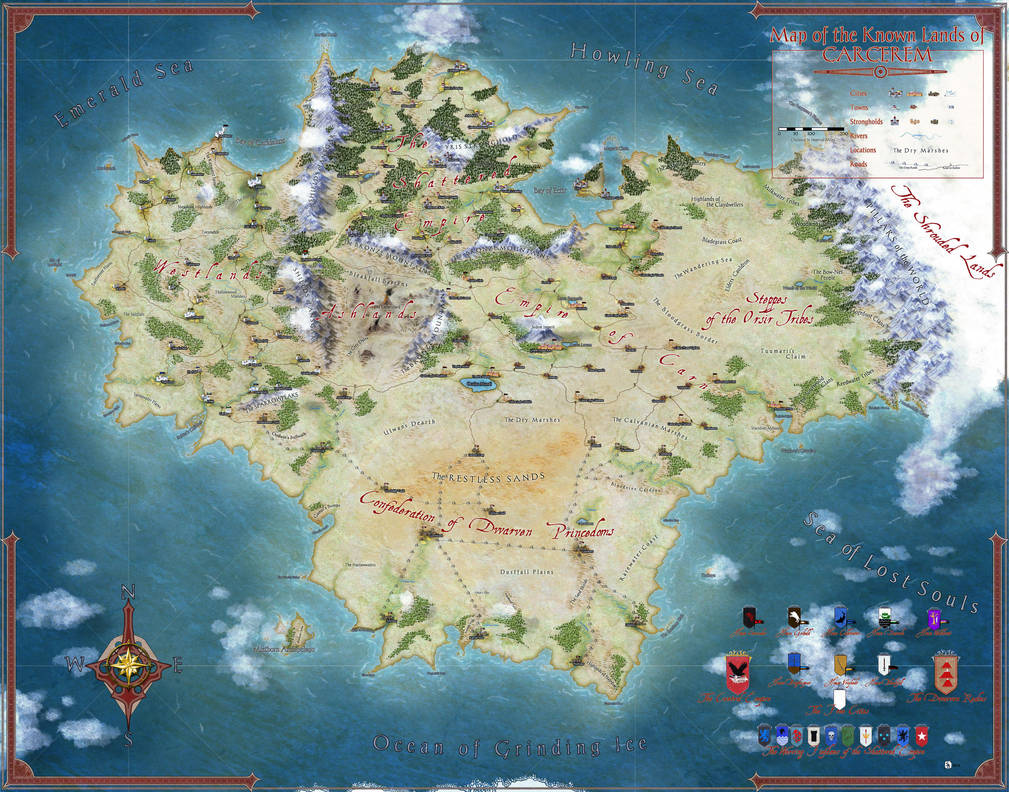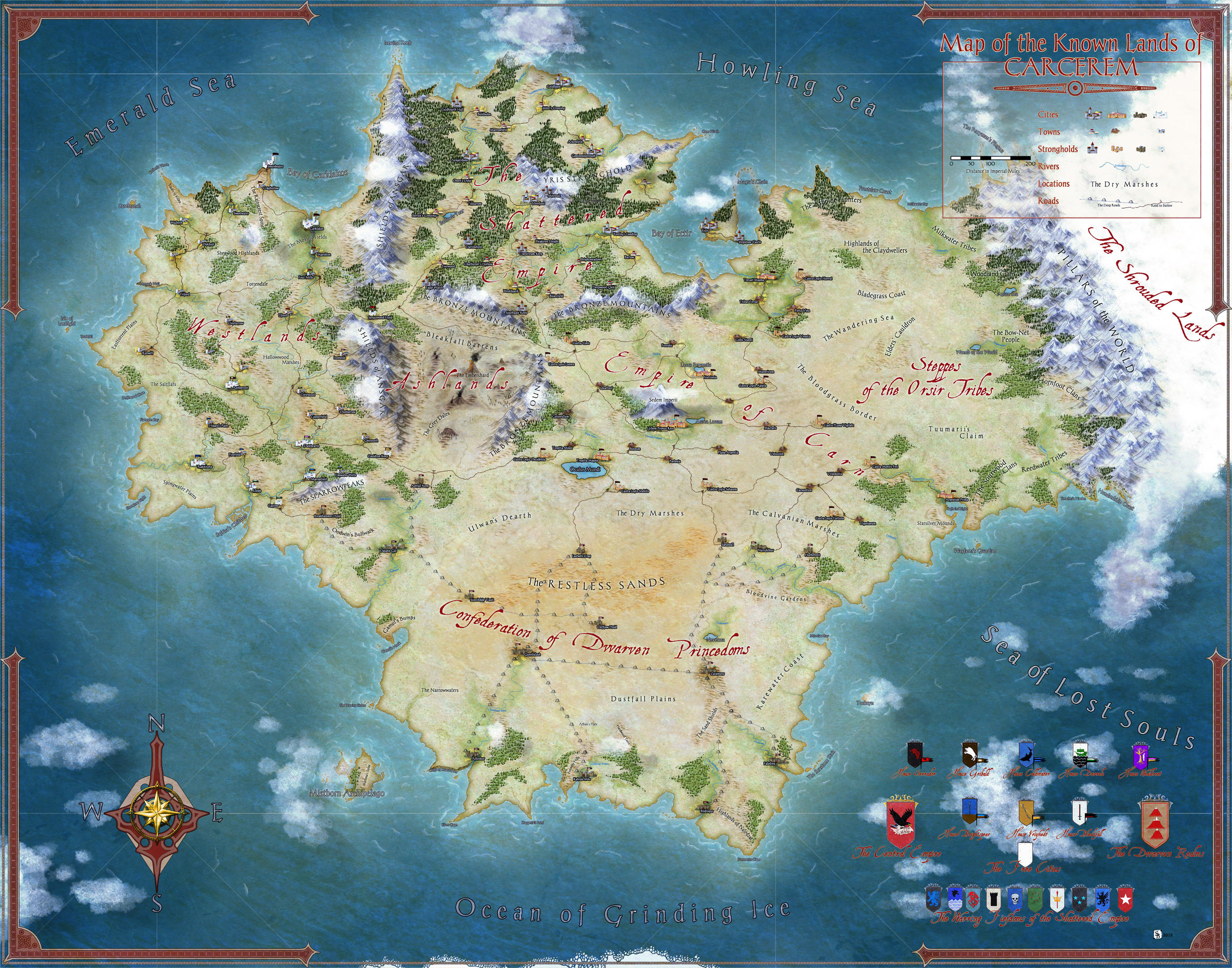 Well, this one took me a looooong time and is probably my most work-intensive and complex map to date. I've lost track of how many hours I spent on it... 30? 40?
A single continent, cut off from rest of the world through a giant chain of mountains and treacherous seas.
Need a map? I'm open for commissions! Send me a note!